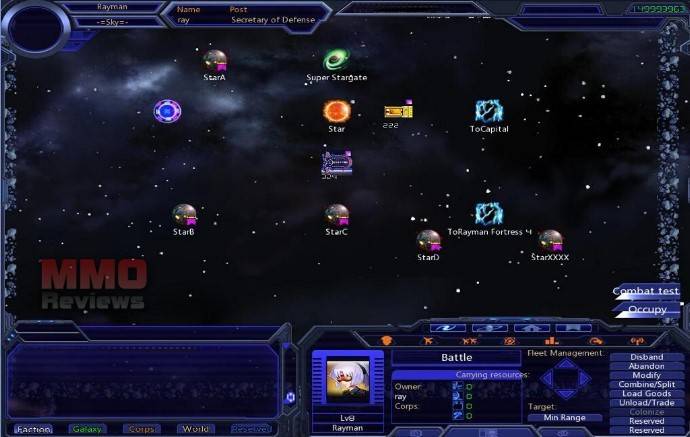 IGG recently announced they will begin introducing in-game advertisements in the near future.
Galaxy Online
has been chosen as the first IGG game to include in-game ads for real-world products.
IGG CEO Duke Cai assures players that in-game ads will be carefully considered before they appear. "IGG is not the first company to introduce in-game advertising to online games," Duke Cai said. "We will evaluate each IGA (In-Game Advertising) carefully and introduce appropriate advertisements to one game first." IGG's goal is to ensure ads don't detract from players' gaming experience.
Galaxy Online was chosen for a number of reasons. First, it was developed by IGG in-house, making it a logical first choice. Second, warships and buildings in the game present ample space where ads can be displayed without looking out of place. For example, a logo might be added to the lateral side of a warship, or a trademark set on a building. Looking forward, buildings in Galaxy Online II will have similar shapes to those types of structures in the real world, allowing for more realistic ad placement.
IGG has also said they will begin by only publicizing famous international brands. While some players are understandably worried IGAs will damage their Galaxy Online experience, IGG is making sure the small icons to be used will not be a distraction. In addition, Duke Cai said all the money earned from IGAs would be spent directly on development of the games in which the ads appear, giving IGG more resources with which to improve players' favorites while keeping them free-to-play.
Read our
review of Galaxy online
to learn more about it, and the
game's website
if you want to play it.