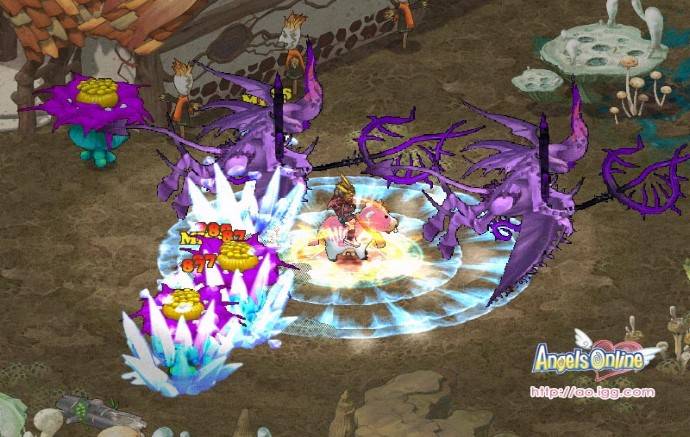 The release of the latest expansion for
Angels Online
, called House Party, has brought fans of the game an abundance of brand new content. As such, there's also been large increase in players, which in turn increased the stress on Angels Online's servers.
In order to solve this problem, the Angels Online team has decided to release a new Angels Online server, called
Gaea
. They're celebrating the launch of this server with some interesting and rewarding in-game events.
Here are the events that players can look forward to being a part of during Gaea server's grand opening.
- Double Experience Week;
Players will be able to get double experience once the new server has been opened. This event will last for one week. Double experience events are made to help train characters faster, allowing players to advance more quickly than normal.
- Top Student Quest Assist;
Game Masters from Angels Online will be helping players finish their Top Student Quest. They will also be handing out 10,000 Angel Coins for each participant in the event.
- Gaea Server Leveling Competition;
At the end of this event, the ten players with the highest levels on the Gaea server will receive some great rewards. On top of that, 20 lucky players will be randomly chosen to receive some great gifts.
- The Hunt for Model Workers;
During this event, Game Masters from Angels Online will be searching for some of the best craftsman from players in the production class, and present the ones with the highest skill levels with rewards.
- The Treasure Map Exchange;
Players of Angels Online will be given an opportunity to exchange their Treasure Maps to Game Masters for various gems, which are used in Angels Online to enhance weapons.
- Gaea Server Monster Badge Collection;
During this event, special monsters will be found attacking the Angel Lyceum, one of the main areas in the game. Players will be able to take part in a fun event to attempt to repel off the monster invaders.
Check and vote our Angels Online at this
link
.