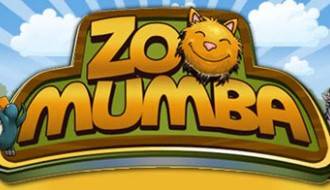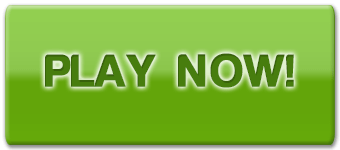 Zoomumba score:
Zoomumba screenshots: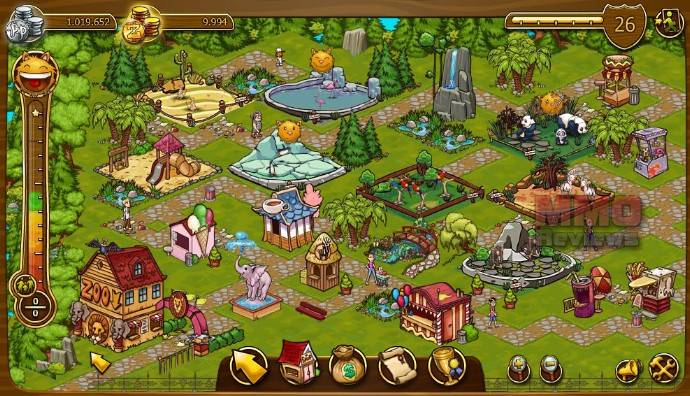 Zoomumba
( Play more Free MMO Browser-based games,Free MMO management games,Free MMOs games )
Zoomumba review:
Developed by Bigpoint for internet browsers.
SYNOPSIS
Zoomumba is a free to play casual browser-based MMORPG where you must to become a zookeeper and establish your very own zoo full of adorable animals (Cute pandas, gorgeous gorillas, hyperactive meerkats, and cuddly polar bear babies) to take care of. In Zoomumba, players focus on creating the best zoo around, striving to satisfy zoo visitors and keep their animals happy by tending to them and their virtual habitats.
The game features social networking features, realistic sound effects, and lively animations deliver endless entertainment.
GENERAL GAMEPLAY
As zoo directors, players are responsible for making sure their animals are healthy and happy. They have to provide food and water, and must call a vet if their animals get sick. Happy and healthy animals help the zoo attract more visitors, which increases the zoo's popularity, and makes it more successful. Players can also customize and expand their zoos by adding special animal habitats, concession stands, and decorations, including trees, fountains, and statues. Hard-working zoo directors can level up in no time at all. Zoomumba offers a friendly community and intuitive gameplay, making it a pleasure to play for experienced or inexperienced players alike.
CURRENCY IN-GAME
At ZooMumba animals are purchased using PetPennies, the currency you receive each time somebody pays your zoo a visit. With each new visit, comes the chance to purchase more and more animals.
SOCIAL NETWORKING FEATURES
Users don't play Zoomumba alone but with a large community of players. Thanks to functions such as "FacebookConnect" and "Post-to-Wall", they can send small gifts and e-cards to friends. A variety of collaborative quests and a vote for the prettiest zoo also encourages a strong sense of community. In the future, players will also be able to chat with each other via an in-game chat.
SYSTEM REQUIREMENTS
Thanks to a combination of Flash AS3 and PHP, a lively animated game world that doesn't require sophisticated hardware, software or special system specifications was created. The game can be played on any conventional PC with an Internet connection and can be scaled to low-performance computers.
Website: Zoomumba
Zoomumba game