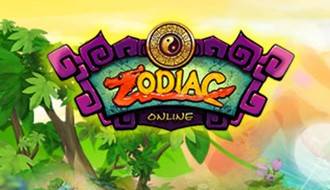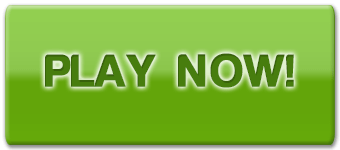 Zodiac Online score:
Zodiac Online screenshots: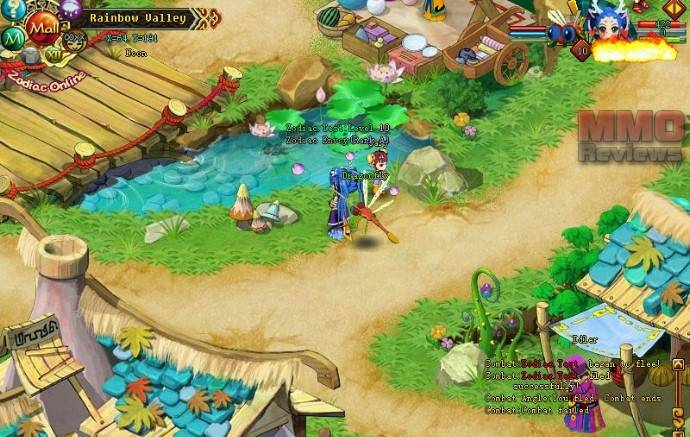 Zodiac Online
( Play more Free MMO turn-based,Free MMOs games )
Zodiac Online review:
Developed by Goldcool Games for Windows.
SYNOPSIS
Zodiac Online is a turn-based, free to play 2D MMO based on the Chinese Zodiac. In the game players will act as Zodiac Envoys on a mandate from heaven, which creates an unforeseen and mysterious set of circumstances. With no 'set' classes, players are allowed to customize their characters in limitless ways.
BACKGROUND
Aquarius, Pisces, Aries… It's not unusual to feel those names are familiar and the words "Twelve Constellations" suggests itself immediately. We all know everything related to the Twelve Constellations, but do you know the Zodiac signs in the east, which have a one-to-one relationship with the constellation? And the origin of them?
Once upon a time, there was a prophecy in the heavens that sooner or later the final day of the world will come, which is called "Doomsday". On this day, a gang of atrocious demons will be unleashed and plunge the whole world into chaos. Jade Emperor, the head of the heavens, has long been worried about it until an Immortal presents an idea of excellence, namely sending 12 deities to the mortal world and preventing the heralded tragedy.
Therefore, 12 immortals depart to the human world and transform into 12 animals, guarding all living creatures. They win respect and reputation from people by their day-and-night working. So people call them the Zodiac Envoys. However, everything still remains to be seen. Will Doomsday be able to be stopped? If it fails, will the Zodiac Envoys be able to defeat these demons? And which Zodiac will be your favorite one?
CHARACTERS
Rat Flameblow
A naughty little girl, light-footed, enjoying unfettered life. She likes playing practical jokes on others, tickling their ribs.
Rat Bladestorm

He is a scholar with many new ideas in his brain, enjoying playing humorous jokes, a forever comic star at parties.
Ox Tornado
She is a person with her feet on the ground, marching onward. She is so heroic that you always feel safe in her company.
Ox Soulflame
Despite his limitless power and god-given king air, he remains good nature and handles things independently as a good leader.
Tiger Sunder
If ever there is an example that eagles do not breed doves, she is a prime one. To live up to her father's expectation, she travels around the world for practicing austerities to become the most outstanding martialist. She is quite forthright.
Tiger Hellfire
Fond of playing for fun, he is an optimist and his favorite thing is teasing silent ox. But he is a tough partner during adventure and exploration.
Rabbit's Prayer
With her likesome appearance and natural attraction, she is always the apple of everybody's eye.
Rabbit Fantasy

A personable young man who zealously helps others. Because he is simple and kind, many girls are in secret love with him.
Dragon Torrent
There are many ways to tell she is a lady. She moves with elegance and is tender, kind and simple inmost, keen on making real friends.
Dragon Bash
With the mysterious feature, he is quite unpredictable. As an aggressive dreamer, he is in pursuit of adventurous and romantic life.
Snake's Swallow
She is a profound girl, tactful in dealing with affairs, hard for others to see through.
Snake Whirlwind

He has a mixed character, being silent but eager to show himself in the hope that his power will be acknowledged by others.
Horse Requiem

Having a grasp of music, she is proficient at playing the lute. With her encyclopedic knowledge, She is a mastermind among her friends.
Horse Thunder
He is an iron fist in a velvet glove, feeling obliged to kill monsters.
Sheep ManaSmash

You will see love and happiness coming at the very first moment you meet her. With the serene disposition, she is a thoughtful and considerate partner.
Sheep SoulSlash
He treats people with candor and values friendship. Therefore, he has lots of friends.
Monkey Starfall

She is lively and clever, fighting against unjustness, which invariably wins her the love from others.
Monkey Nimbus
He is often found in busy locations, a cynic lacking discipline but sincere to friends.
Rooster Ritual
She is second to none in getting the latest fashion information that she also likes to share with others. She is of enthusiasm and curiosity, having upward mobility.
Rooster Inferno
Thanks to his foresight and wonderful judgement, he is the first person to detect the smell of monsters.
Dog Fury

As a faithful friend, you will never see the day when she escapes from danger, leaving you behind.
Dog Thundershot

He is peppy and child-like but he will put his life on the line to save his friends from danger.
Pig Rage
A well-read but introverted girl who is sanguine and sometimes careless but who becomes very reliable when you come to her with troubles.
Pig Curse
In spite of his lovely appearance, he is mature and moderate in dealing with others.
GUILD FIGHT
President or Vice President can speak with Guild Manager(Cloud City 169,265) to declare war to other guilds. Then guild war time will be released in Guild Declaration and Current Guild Event of Guild Panel. Attackers and defenders can form at most 5 teams each. When guild fight starts, there is another 20 minutes for you to make army arrangement, a task that can only be done by Guild Counselor. (If there is no Guild Counselor, president can appoint one). Guild Counselor should also make sure all guild fight participants are in guild beachhead because the player list will be refreshed.
The defender side can distribute 5 flags with different buff effects to teams: blue flag, red flag, orange flag, green flag and yellow flag. After army arrangement, guild counselor shall click "Fight" in the panel. Otherwise the settings won't work and the fighting sequence will be random.
Blue flag
Recharge physical defense and magic defense. Last 20 round.
Red flag
Recharge physical attack and magic attack. Last 20 rounds.
Orange flag
Recharge Debuff Resistance. Last 20 rounds.
Green flag
Recover MP. Last 20 rounds.
Yellow flag
Recover HP. Last 20 rounds.
After beginning of the war, teams fight in turns.
MENTOR SYSTEM AND MARRIAGE SYSTEM
A player at or above level 40 can be a mentor of another player under level 40. When the apprentice reaches level 40, he graduates and both of them earn renown points. The marriage system requires a male and a female. They have to be buddy first, then form a team and level up together to accumulate their friendship. When it reaches a certain level, they are allowed to take a marriage quest, and become couples after finishing this quest.
SYSTEM REQUIREMENTS
OS: Windows XP / Vista / 2000
CPU: Pentium 3 1GMHz
RAM: 256M
Graphics Card: 16MB VRAM
HD Space: 1G or above
Website: Zodiac Online
Zodiac Online game