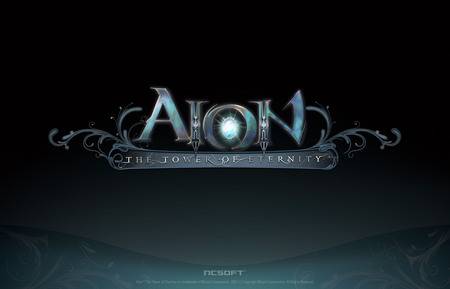 SteelSeries
, a leading manufacturer of game peripherals and accessories,
introduced today the new SteelSeries Zboard™ Limited Edition Aion™ Keyset and SteelSeries QcK Limited Edition Aion™ Asmodian Mousepad.
Co-designed with NCsoft ® Corporation, Aion's publisher and developer, the limited edition gear provides customized functionality and original artwork from the game that allows players to battle and quest with ease into Aion's breathtaking world of Atreia.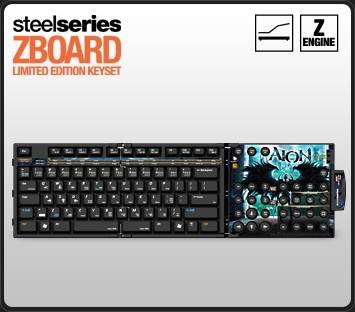 Aion, the most anticipated MMO of 2009, is a visually stunning massively multiplayer online RPG where players fight in an epic celestial war between twin races of winged beings. Aion has received numerous international industry awards and will be available in stores this September in North America, Europe and Australia.
"The popularity of Aion internationally was so impressive that when the opportunity arose to partner with NCsoft to create branded products for the release of Aion in several of the largest western territories, we were thrilled," said Bruce Hawver, CEO of SteelSeries. "The limited edition gear is designed for Aion players to customize their experience and help improve their game."
The SteelSeries Zboard Limited Edition Aion Keyset will offer the full breadth of in-game commands on color-coded keys across the board. The keyset also provides players with:
• Dedicated action keys, menus, and chat commands that are labeled across 69 keys
• Full customization of each key through the SteelSeries Z Engine
• Quick-access emote keys for greeting, intimidating, or taunting your opponents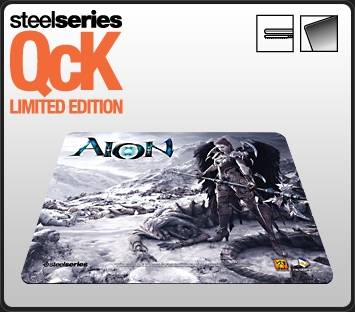 The SteelSeries QcK Limited Edition Aion Asmodian Mousepad features a high -quality cloth material that provides a precise, consistent glide and a specially designed non-slip rubber base, which prevents the pads from sliding on any surface.
The SteelSeries QcK Mousepads have been thoroughly researched, designed and tested by professional players.
"SteelSeries has a reputation for designing high quality products that resonate with gamers. NCsoft believes that SteelSeries creates great gear that visually represents Aion and provides excellent tools for our players to have a great gaming experience," said Chris Lee, Senior Global Brand Director for NCsoft in charge of Aion.
The SteelSeries Zboard Limited Edition Aion Keyset and SteelSeries Limited Edition QcK Aion Asmodian Mousepad will retail for $19.99 USD and $14.99USD. Products are now available for pre-sale at Game Stop and Amazon.com.