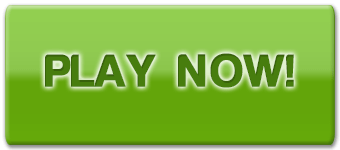 WonderKing Online score:
WonderKing Online screenshots:

WonderKing Online
( Play more Free MMO side-scrolling,Free MMOs games )
WonderKing Online review:
Developed by Ndoors Interactive for Windows.
SYNOPSIS
As an epic 2D Side Scrolling free to play MMORPG, WonderKing boasts delightfully animated graphics and compelling features for users of all ages to enjoy.
BACKGROUND
The holy king will rise from a desolate island to cleanse the blood of the filthy and erase the dark shadow that looms over all humanity. According to the prophecy, anyone who wishes to be saved from this torturous hell must await the arrival of the Holy King who will purify the putrid blood of the Sinistry of Devils. That will be the WonderKing, who will save the world from the darkness.
FEATURES
- A captivating story of heroism along with a fantasy mission system is the foundation and forte of WonderKing.
- Rise to the pantheon of legendary craftsmen by utilizing the intriguing crafting system!
- Lead a fabled league of ancient heroes and become the greatest guild leader that ever stepped foot in WonderKing!
- Create delectable dishes with the convenient cooking system!
- Engage in spectacular battles with the help of pets which become both dependable and courageous comrades!
- Experience an innovative customizable hometown system!
- Declare yourself king after conquering your enemy's fortress in a dynamic castle battle!
CHARACTERS
·
Swordman
; Swordsman are able to withstand an astounding punishment and still refuse to fall on their knees. Their resilience and fortitude are the main features of a Swordsman. Their weapon of choice is a one-handed sword, along with a shield grasped in the off-hand to defend any incoming foes, or a two-handed weapon that wrecks fury upon legions of enemies.
·
Mage
; Mage is a character that possesses impressive intelligence and a wide array of powerful spells. Although their defense is very weak, Mages can quickly shrink an enemy's health by launching a spell from a distance or by inflicting status ailments on them. Due to their range and their ability to control the flow of battles, it is no easy task to even land a blow on Mages. The weapon of choice for a Mage is the staff. Before becoming a master of elements, Mages are the brightest students in the art of magic.
·
Thief
; Exceptional evasive maneuvers and nimble movement are definitive of the Thief class. Along with the ability to confuse enemies into making critical mistakes, Thieves possess immense knowledge of fatal pressure points, making them a force to be reckoned with. Although Thieves have low health and mana when compared to other classes, their skillful dodging enables them to outlive their enemies in numerous fights. Masterful in their body control and resourceful in their offense, they are able to use their feet to knock enemies in the air and hurl sand at the eyes of enemies. Twin blades along with ninja stars are the weapons of choice for Thieves.
·
Scout

;
Scouts heavily depend on their sharp sight and perfect precision to hit targets from far distances. By firing arrows with emphatic accuracy, a Scout can bring a brief end to any hostile enemy's life. The Scout class is not limited to only these strengths; The Scout class is quick on its feet and able to set up enemies in a bind by stringing them along. Fleeing is futile in the face of a Scout's dominance in ranged attacks. Although Scouts have average health and mana, the strength of their ranged attacks is truly a call for respect and fear. A Scout's weapon of choice includes bows and guns.
SYSTEM REQUIREMENTS
OS: Windows XP/Vista
CPU: 800 MhZ Pentium 3 or better.
RAM: 256 MB
HDD: 2 GB Free
Graphics Card: NVidia GeForce2 MX400 (64 MB) Or better.
Website: WonderKing Online
WonderKing Online game