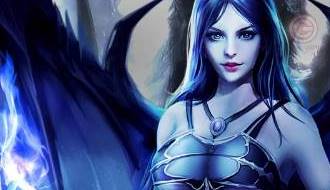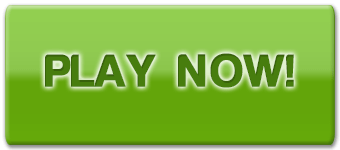 Winterfrost Legacy score:
Winterfrost Legacy screenshots: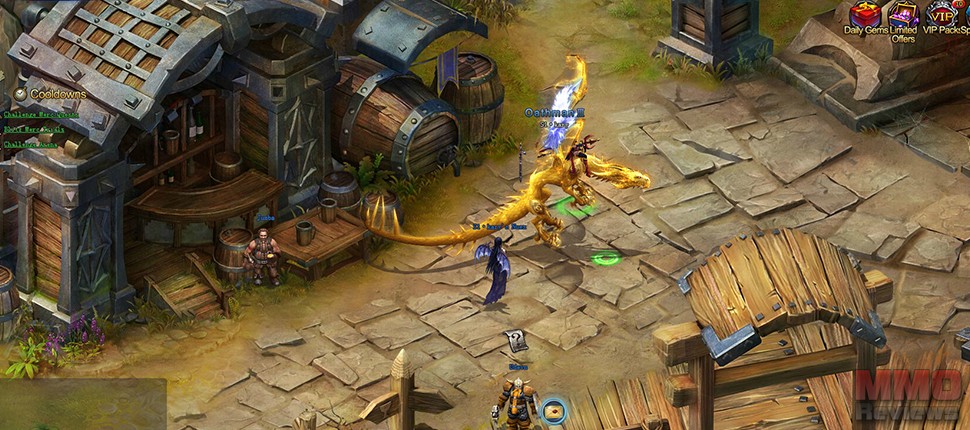 Winterfrost Legacy
( Play more Free MMO Browser-based games,Free MMORPGs games )
Winterfrost Legacy review:
GAME TYPE
Free to play MMORPG
PLATFORMS
Web Browser
DEVELOPERS
R2Games
GAME SYNOPSIS
Winterfrost Legacy is an epic action packed roleplaying game where players step into the shoes of a risen hero, called forth by the Guardians of the planet to assemble a group of Heroes and combat the fallen Guardians that now threaten the world. With elements of strategy and team building this story-driven MMO is completely free to play and can be accessed through your preferred internet browser without the need of a client download.
MAIN FEATURES


Play as four different classes


Build your own team of Mercenaries


Level up and improve skills, gear and mounts


Unlock new features as you progress


Challenging PVE and PVP encounters


Browser based gameplay


Completely free to play
THE GAME
At its core Winterfrost Legacy is a team building RPG requiring players to work through levels of quest based content, fight in PVE and PVP events, and attain various items of gear and upgrading them to grow more powerful and take on greater challenges.
CHARACTER CLASSES
The four classes in the game have their own specialization as well as weakness:



The Rogue

– Specializes in high crit and a high dodge value, strong against individual targets and eliminated low hitpoint targets, however, they are weak against group attacks



The Mage

– Specializes in HP restoration and output and in PVE their multi-target attacks make them effective fights, but they are more difficult to strategize with in PVP and have low HP with a particular vulnerability to physical damage attacks



The Warrior

– Specializes in having High HP value and a high Block rating to mitigate incoming attacks making them effective offensive and defensive classes, they have a low crit and damage output



The Shaman

– Specializes in High Attack and high CDMG, they are a balanced unit that can also be utilized well for offensive and defensive roles, but they rely heavily on the dodge stat to be effective
As players level up they gain skill points that can be used to upgrade their skills and unlock new ones that are then made available to them in battle. Players also level their characters by acquiring and upgrading various gear items, artifacts and even their mounts, at later levels players will even be accompanied by various powerful Guardians and will even be granted their own wings.
MERCENARIES
Players do not fight battles alone and instead can recruit a variety of Mercenaries that they meet during the story quests that can then be purchased from the Tavern with Anima. Mercs come in all shapes and sizes and cover all the classes, they have their own unique abilities and can be levelled up by spending Merit, a unique currency earned through Merc duels. Once part of the players' team they can be placed into a formation with other Mercs, gaining bonuses based on their position all of which effect the other characters. The formations themselves have a front line, centre line and back line that can be filled, with more positions opening up players' level, as well as increasing the number of Mercs that they can have in a team.
PVE CONTENT
Players can battle through a variety of different PVE events such as Chaos Chess where players must go head to head against some of the challenging boss mobs that they have unlocked as they quest through the world, defeating each individual boss grants its own unique rewards. Perhaps the most daring of players will head to the Fallow Wall and attempt to battle their way through level after level of demons to destroy the vampire king Dracul in his crypt. The World Boss is a daily event open for twent minutes where players will be able to attack it and be rewarded based upon how much damage they are able to deal to it, with extra rewards granted to the team that manages the killing blow.
PVP ARENA
In the Arena players can challenge other teams of Mercs, each team with their own rank and power rating displayed players can attempt to battle them in a duel and gain arena points and gold. Defending players are not in charge of their units during the battle and are completely automated, meaning creating a powerful team is vital if you wish to stay at the top of the PVP rankings.
SYSTEM REQUIREMENTS
Internet Browser
Website: Winterfrost Legacy
Winterfrost Legacy game