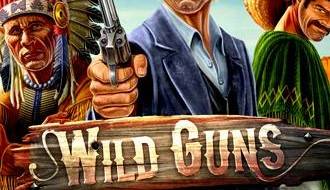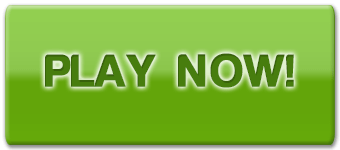 Wild Guns score:
Wild Guns screenshots: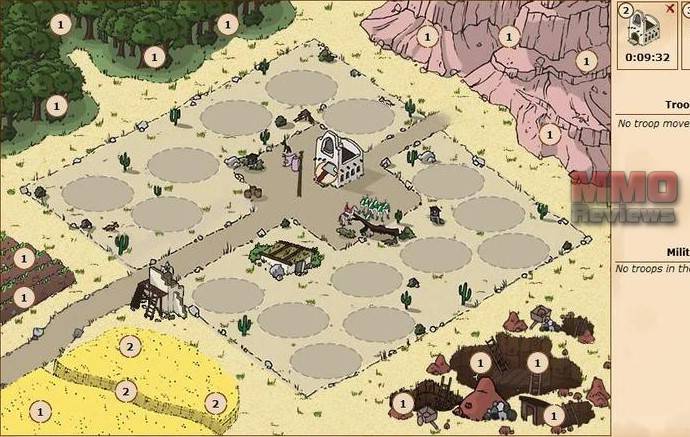 Wild Guns
( Play more Free MMO Browser-based games,Free MMO management games,Free MMOs games )
Wild Guns review:
Developed by Gameforge for internet browsers.
SYNOPSIS
WildGuns is a browser based mmo featuring The wild west. Where the buffalo roam on the vast prairie, Indians, cowboys and Mexicans fight for valuable land. Decide which side you want to be on. Establish a village and transform it into a powerful town. Make peace treaties, fight against enemy settlements or discover valuable goldmines. Light up the pipes of peace or dig up the hatchet. Conquer the prairie now!
FEATURES
- Nations; Choose your nation from  Cowboys,  Mexicans and  Indians.Every nation has its own special qualities, so choose wisely!
- Villages; Found your village in the middle of a desolate prairie.Expand your villages and transform them into established and invulnerable bases.
- Resources; collect wood from the forest, iron from the mines, dig for clay, and cultivate grain on the fields so that you can extend your village and recruit warriors.
- Environment; Explore surrounding territories, discover hidden artefacts and develop new settlements to expand your area of influence.
- Troops; Build troops to defend your territories from enemy tribes or try to occupy enemy territories with the help of a little bit of violence.
GENERAL
You start off as a cheif of a small settlement and as you grow the objective of the game is to not let your enemy grow you can:
- Build a huge army to hold of or destroy other players.
- Destroy others villages with cannons.
- Conquer others villages with beer carts.
- Join or start an alliance.
- choose from 3 different races.
- wage war on other alliances.
SYSTEM REQUIREMENTS
Internect connection and Java.
Website: Wild Guns
Wild Guns game