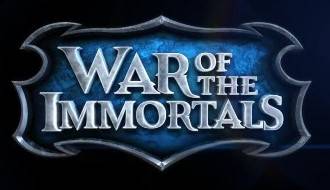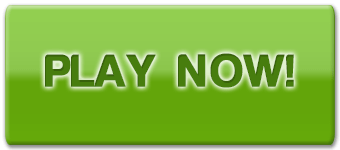 War of the Immortals score:
War of the Immortals screenshots: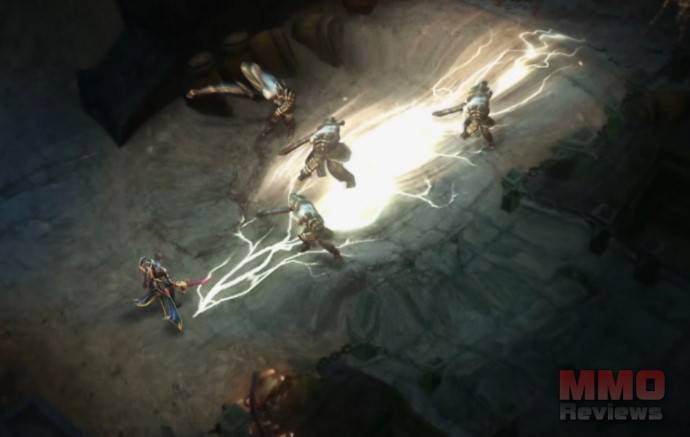 War of the Immortals
( Play more Free MMORPGs,Free MMOs games )
War of the Immortals review:
DEVELOPER
Perfect World
PLATFORM
Windows
SYNOPSIS
War of the Immortals is a free to play action MMORPG with destructible environments and beautiful landscapes. It offers larger scale battles and engrossing PvP.
BACKGROUND
The world of Motenia has never been blessed with lasting peace. Every child grows up knowing the stories of fierce battles and ravaging war. None was greater than Ragnarok, the age-old struggle for power between the noble god Odin and his bitter rival, the evil Loki. Ragnarok was neither the first nor the last battle that Motenia would host, but it was the one that sealed the gods in their realms and left humanity to salvage what remained of the earth.
The evil legions of Ragnarok have returned to Atlantis and players will find themselves in the aftermath of a great battle. With impending doom still at Atlantis' doorstep, players must heed the call to action and take up arms. Only then will good have a chance to prevail over evil.
MAIN FEATURES
Soul Gear
- Specifically tailored to each class, these powerful sets of animated gear will grow and change in appearance as players progress through the game.
Housing
- Set up housing for members, plan upcoming raids, trade crafting materials and pick up new recruits to expand your guild.
Territory Wars
- Fight against others for territories and resources as you take your guild to new heights and notoriety.
Pets
- Further customize your pets through the new Pet Soul system, as well as capture virtually any monster in the game.
Interactive Environment
- Destructible environments.
CLASSES
Berzerker -
With a strong emphasis on melee damage and mobility they make the perfect soldier. While they have an affinity for melee weapons and medium grade armor they are however lacking in magical defense. By utilizing their ability to snare and close distance the Berzerker is a natural born destroyer.
Champion
- As the tank, they specialize in abilities to control the battlefield by taunting their foes and strengthening their defenses. Champions are invaluable in any party as they will always be the first to engage the enemy and the last one to leave.
Duelist
- Trained in both the sword and the inner workings of dark magic, the duelist is capable of dealing a high amount of damage while debuffing the enemy. By making use of the Demonic forces, the duelist is highly versatile and difficult to isolate and kill.
Enchantress
-  Her main role is to keep allies buffed and monsters debuffed. While she does not output a great deal of damage she does however buff her allies offensive and defensive capabilities making her a sought after party member.
Heretic
- They deal a respectable amount of damage while still keeping themselves and their party members healed.
Magus
- From a distance, their offensive abilities are simply unmatched. They are the masters of crowd control and snaring, controlling the battlefield as they see fit.
Ranger
-  The Ranger is extremely proficient at dealing massive amounts of damage from long range. With AOE traps and skills to aid them in combat, the ranger plays a vital role as the tactician and strategist.
Slayer
- Through their knowledge and fighting style, they carry both a balanced physical and magical offense. Though their defenses can be somewhat lacking, their offensive capability is almost unparalleled.

CRAFTING
Players will have to choose 1 of the 3 branches of crafting with each branch containing a Gathering Skill that will allow players to gather materials at the Foraging Grounds. Each branch of the Craft System will have specialized items that are available to craft. The 3 branches of Crafting have very distinct characteristics that will help each adventurer in different ways. The following is a description of each branch:
Handicraft
- Specialize in handicraft products that include Souldbeads, Soul Jade, Chalices, etc. These items can boost physical or magic attack. They also can provide other attributes that can benefit no matter what class players are. Players will also be able to produce raw materials such as brass, fine iron, flawless quartz, etc. These materials are necessary for crafting essential items like armor and weapons.
Arms
- Specialize in arms products like Stardusts. Stardusts can be used to reinforce equipment and increase certain stats. This will increase offensive and defense prowess. This branch also allows players to create items that can strengthen Vessels. Vessels are vehicles that players use to aid their clan when fighting in Territory Wars.
Alchemy
- Specialize in creating food, potions, and luxury items. Luxury items are items players can craft and exchange for money. The amount of money players get will depend on the quality of the luxury item you craft. The alchemy craft skill will also allow players to craft different buffs and shields.
SYSTEM REQUIREMENTS

OS: Windows (R) Vista/ XP/2000 (95/98/ME/NT/Server are not supported)
CPU: PENTIUM DUAL CORE 2.1X
RAM: 1GB
HDD: 10GB
Graphics Card: GEFORCE 4600GT 256MB
DirectX: 9.0c
Website: War of the Immortals
War of the Immortals game