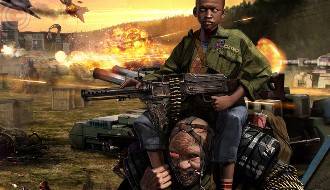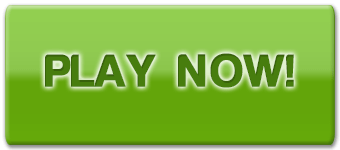 War Commander score:
War Commander screenshots: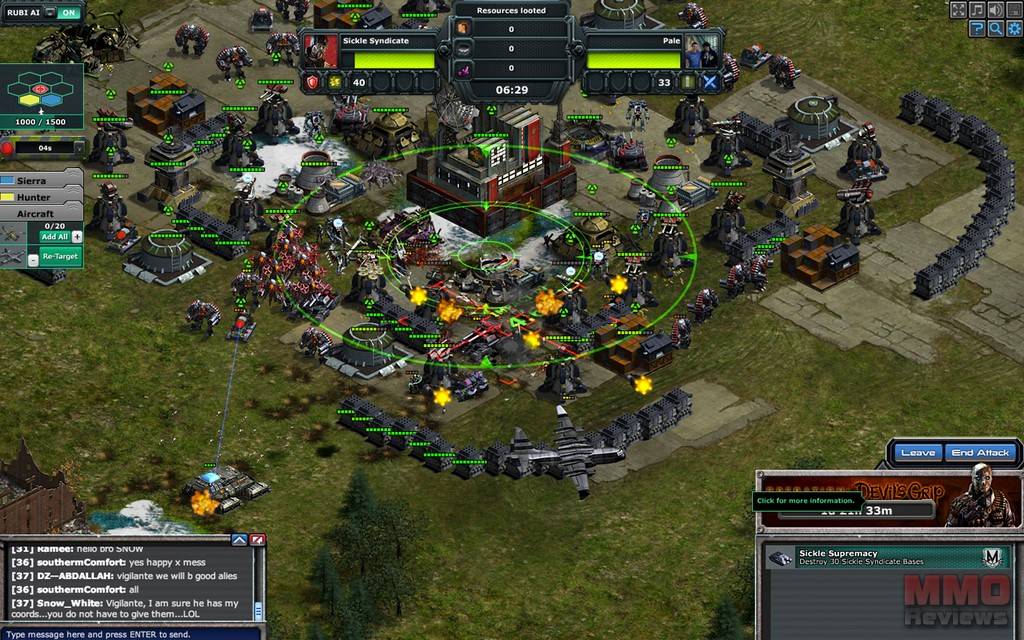 War Commander
( Play more Free MMO Browser-based games,Free MMO management games,Free MMORTS,Free MMOs games )
War Commander review:
GENRE
: Free-to-play Strategy MMO
PLATFORM
: Web Browser
DEVELOPER
: Kixeye
OVERVIEW
War Commander is a free to play-based building strategy where players must build up an army, launch attacks with a variety of futuristic units, fight against enemy AI as well as other players in real time action strategy. Gather resources, expand your territory and prove to the world you are the biggest and baddest army in the world and access it all directly through your web browser.
KEY FEATURES


Build up your own army


Construct a military base


Go to war against enemy AI or other players


Rise up in the public rankings


Free-to-play


Browser-based strategy


GAMEPLAY
The key to gameplay is gathering resources, building up units, taking over new territories, which yield more resources to upgrade their builds, build up more units and on and on. With the rank leaderboard and Guild battles War Commander is a strategic battle for domination where players level up and continuously improve the quality of their base and their army for challenging PVP combat.
RESOURCES
The backbone of the game is gathering resources. Nearly every action that players can perform in the game will require one resource or another, or a combination of all of them. There are three primary resources that players gather including metal and oil, the two basic resources needed for building and maintenance and a third rarer resource: Thorium. Thorium only really needed in the later stages of the game and is extremely difficult to get hold of, acquired by looting any bases or by taking control of the rare depositories, which appear later in the day for everyone to fight over.
BUILDINGS
One of the key elements to the game is for players to build up their base using a wide variety of buildings, constructions, turrets and defences; buildings take resources and extended periods in game time to construct. Each building will have its own particular use and so players must decide for themselves which direction they wish to head into, having strong defences, focusing on resource gathering, improving their offensive buildings to build a stronger army, each of which opens up different tactics and strategy. First and foremost, players need to build the Command Centre, this building directly allows players to build new buildings as well as upgrade existing buildings to improved versions, meaning players must continuously upgrade their command centre to upgrade their other buildings. Other important buildings are:
The Barracks
- the main purpose of this building is to train and dismiss the players infantry units, but upgrading it it decreases the time it takes to also train and repair these units
Missile Silo
- this allows players to howls missiles as part of their offensive arsenal, but upgrading it a player can increase the number of missiles that they can store
Academy
- using the academy players can research new technologies to improve their infantry units, but upgrading the academy players can continue to produce more superior infantry units and increased upgradable levels
Oil Pump
- the primary way to gain access to the oil resource is to build an oil pump in the base, upgrading this building increases not only the rate of production but also the pumps maximum capacity that they can hold before it must be emptied
There are dozens of other buildings available in the game, each with their own purpose.
PLATOONS
Platoons are the primary combat unit for engaging in battles within the game, be it against the AI or other players. The themes can be made up by a mix of different troop types from the ground infantry fighters such as rifleman, snipers, suicide bombers and others, to vehicle units such as Humvees, Challengers, Mega Tanks and more.
The teams have a maximum capacity which is filled dependent on which unit type is added to it, so players must think tactically and which combinations of units they wish to add to a platoon.
MISSIONS AND EVENTS
Players will be able to undertake a variety of different missions in the game. As they are unlocked, the player is rewarded with metal and oil resources or some of the more common units. Occasionally, the developers run special events that players are able to try and complete where they must attack a Rogue Event Base owned by the AI or defend their own base from the AI attacks in progressively harder waves of enemy units.
SYSTEM REQUIREMENT
Web Browser
Website: War Commander
War Commander game