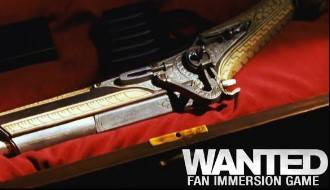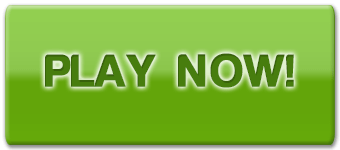 Wanted: Fan immersion game score:
Wanted: Fan immersion game screenshots: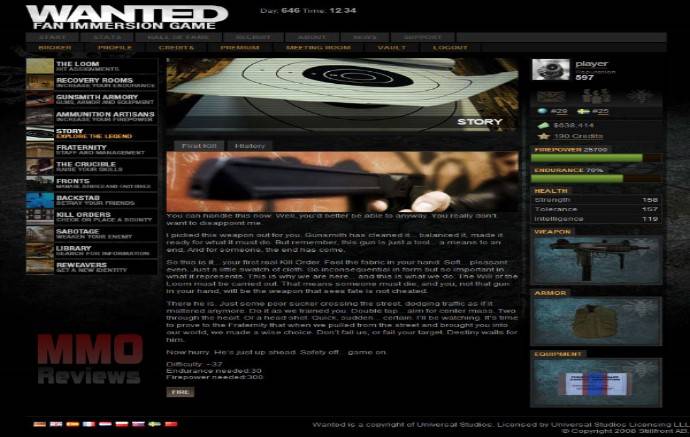 Wanted: Fan immersion game
( Play more Free MMO Browser-based games,Free MMO management games,Free MMOs games )
Wanted: Fan immersion game review:
Developed by Stillfront AB for Internet browser.
SYNOPSIS
A browser-based, free-to-play, MMOG (massively multiplayer online game) steeped in the mythology of the film, which tells the story of an office drone recruited into a fraternity of assassins - a ruthless secret society charged with carrying out the will of destiny. As they progress through the game, players will build their character from an assassin in training to a powerful Fraternity leader.
GENERAL
They will use strategy to carry out exciting missions delivered by the Loom of Fate, and utilize micro-transactions to upgrade weapons and ammunition, gain healing abilities, and fortify their fraternity. Social networking aspects of the game allow players to recruit others into their fraternity, assign "hits" on competing players, and team up to take out unsuspecting rival targets. The best players each season will receive cash prizes.
FEATURES
* Play the first licensed movie based MMOG and play it for FREE. Wanted is based on the Blockbuster movie Wanted (featuring Angelina Jolie, Morgan Freeman and James McAvoy).
* Get acquainted with the Wanted Universe, be a part of the mythology and interact with the Wanted Fan Immersion Game community.
* Become the most feared assassin in the world and create your own fraternity.
Kill one, save a thousand.
SYSTEM REQUIREMENTS
Internet connection and Java.
Website: Wanted: Fan immersion game
Wanted: Fan immersion game game