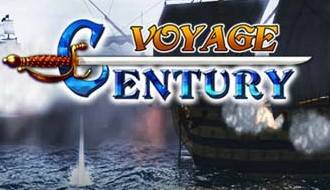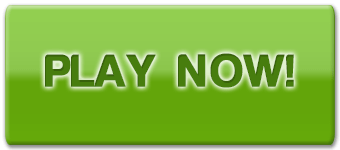 Voyage Century score:
Voyage Century screenshots: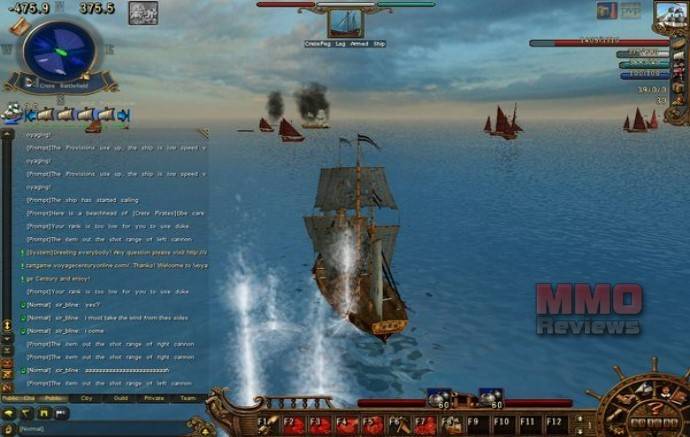 Voyage Century
( Play more Free MMORPGs,Free MMOs games )
Voyage Century review:
Developed by Snail Game for Windows.
SYNOPSIS
Voyage Century is a 3D MMORPG set in 17th century Earth during the age of exploration and birth of international trade. Players can explore more than 40 cities, fight on land or sea, discover ancient wonders, and even become merchants. Voyage Century is one of the most in depth and original free to play MMORPGs currently available.
SHIPS
There are three types of ships in Voyage Century: the Battle Ship, Raider Ship and Merchant ships. The battle ship is able to hold the most amount of cannons and can take the most amount of damage. The raider is the fastest ship and can hold the most amount of sailors. The merchant ship is the slowest ship of all and does not do well in battle but it has the highest loading capacity.
CLASSES
-
Royal Military Officer
; members of the Royal Officer Corps are trained in swordsmanship on land and gunnery on the high seas.
-
Emperor Guardian
; guards are the masters of close quarter combat, they are proficient with falchions, axes and swords. More importantly, their skill with the grappling hook allows them to force long ranged opponents to face them on Guardian's terms.
-
Caribbean Pirate
; pirates are known for their cunning use of the falchion and axe. They prefer to close in on their enemies and let loose their cannons from a short distance for maximum effect.
-
Treasure Hunter
; treasure Hunters prefer indirect combat, they are trained in long ranged gunnery and laying mines but are capable of ramming their opponents when necessary. On land, Treasure Hunters prefer pistols and rifles over melee weapons.
-
Armed businessman
; the merchant marine of Voyage Century. Businessmen are renowned for their repairing, healing, and ship enhancement abilities. They too prefer guns over melee weapons.
BATTLE SYSTEM
While any player can wield a weapon, the battle system creates characters that excel in combat. This system includes combatants on both land and sea, and also consists of pirates. The pirates are not a big threat, unless you are totally ambushed. There is always flotsam and jetsam on the water for you to pick up. Also, as you are on the high seas, there is chance of imperial ship attacks. "Imperial" in this case means attacked by country's ships.
DISCOVERIES
In order to get discoveries, players need to sail on the high sea and look for sparkling spots near the shore, which means that something special is hiding nearby. Players can begin their exploration by clicking the explore button in the operation menu and input the number of sailors dispatched. Equipping higher level telescopes is needed in order to get higher level discoveries. You need the correspondenting level manouvrebility level and ship lvl. Players will acquire the discovery logbook of their findings if they find something.
SYSTEM REQUIREMENTS
OS: Windows XP / Windows 2000
CPU: Intel Pentium III 500MHz
RAM: 128MB
HDD: 3.5 GB
Graphics Card: GeForce 2 MX400
Website: Voyage Century
Voyage Century game