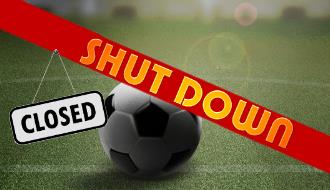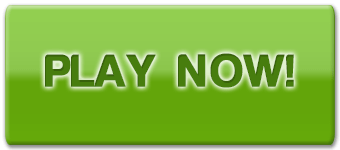 United Eleven score:
United Eleven screenshots: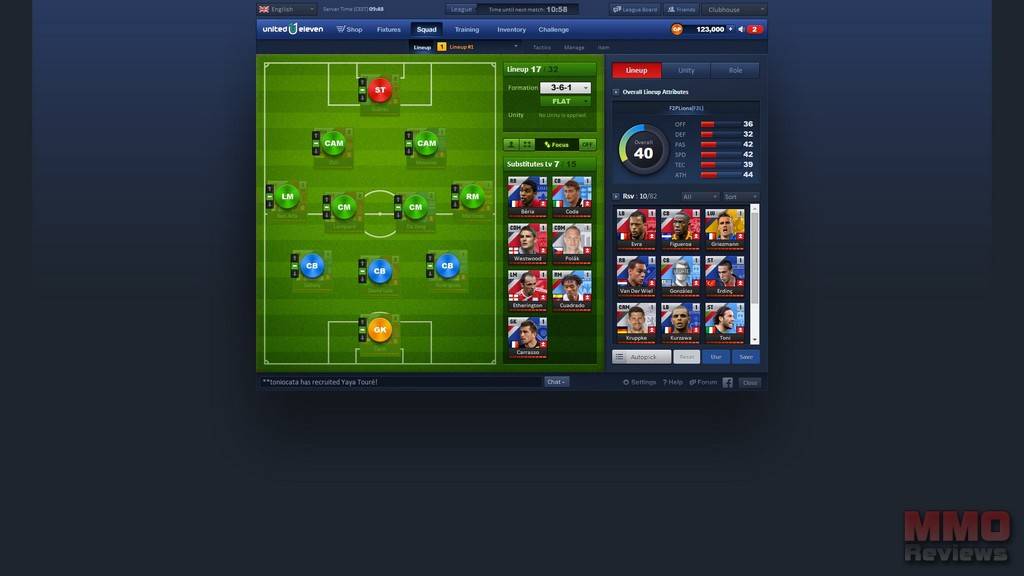 United Eleven
( Play more Free MMO Browser-based games,Free MMO sport games,Free MMOs games )
United Eleven review:
GAME TYPE
: Free-to-play Football MMO
PLATFORMS
: Web browser
DEVELOPERS
: Nexon
GAME SYNOPSIS
In United Eleven players are able to form their very own football team where they can acquire players, transfer them and train them up as they work towards playing various other clubs created by other players from all across the world. United Eleven is a free to play MMO and does not need a downloaded client in order to play and is accessible directly through your Internet browser through the official webpage or can be played with an app for your mobile phone and supports both iOS and Android phones.
MAIN FEATURES


Realistic football manager MMO


Recruit real footballers from man of Europe's best leagues


Live action that lets you watch the match unfold in real time


Change tactics and formations during a game


Challenge players worldwide in the region based leagues


A variety of events that yield handy rewards


Web-based MMO


Mobile phone compatibility


Completely free to play


THE GAME
The core gameplay of United Eleven is a football manager based MMO where players take control of a professional football team where they are in charge of acquiring players, including many officially licensed top footballers from real-world European leagues. Players are responsible for the various elements when putting together a balanced and cohesive team where individual players will have an overall impact on the success of the team in preparation for playing against other real-world players.
RECRUITING PLAYERS
Each player on your team is a lot more than a picture and their name, each player's attributes reflects their real-world counterpart and their statistics will shift depending upon that players performance that season, different players so each season different players will become the stars of the pitch for managers to try and sign up. One of the vital components to any strong team will be team chemistry, designing a successful team takes more skill than simply purchasing all the best players with the highest stats; managers have to work on putting out a strong lineup for the squad to perform well. Even a team with players that may be individually weak they have far stronger unity and so perform well as a team which increases their passing ability, cooperation and their overall success.
Every player has various stats, figures and facts that is available through the teams' Lineup Screen, which displays each player's name, position, level, nationality, form, club emblem, a picture of them and their current condition.
ORGANISING THE TEAM
Within the Lineup Screen, which is where managers will spend most of their time, managers are able to check out the teams key attributes such as their Team Chemistry, Unity Bonuses, Play Style, any available formations which can be used for the team and also the current total team attributes of the players that make up the currently selected lineup
PLAYING A GAME
The game is more than simply watching text based information scroll across the screen, with extracting statistic based graphics players can watch in real time as each game occurs. A manager can watch as the players move around the pitch, between each other and take every shot giving them a chance to react to any injuries, substitutions formation changes during the game.
COMMUNITY EVENTS
There are a number of unique events that will take place within the game for managers to get involved in in order to earn themselves prizes, some of the events are on for a limited time but may roll around more than once. Two of the main events are:
Daily Login Bonus
- here players can earn themselves rewards simply by logging in on consecutive days, gaining a new reward each day starting with 10 Vitamins which help boost manager's players and leading up to 10k GP on the seventh day for logging into the game each day for a week. This is an ongoing event.
Weekly Top 100 Clubs
- whilst the scheduled time on this event changes each week, the event is a permanent fixture to the game where players can compete against each other to increase their Overall Lineup Attributes value can be one of the top 100 teams with the highest score. Whoever is ranked number 1 receives 3 Premium Cards, those players who rank from 2 to 10 will gain 2 Premium Cards and any players who rank between 11 and 100 gain 1 Premium Card.
SYSTEM REQUIREMENTS
Internet browser
Website: United Eleven
United Eleven game