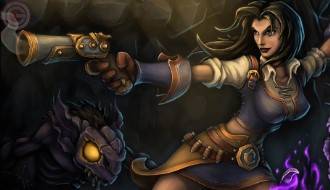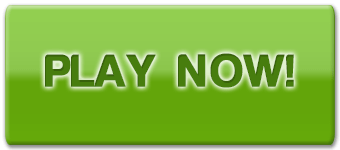 Torchlight II score:
Torchlight II screenshots: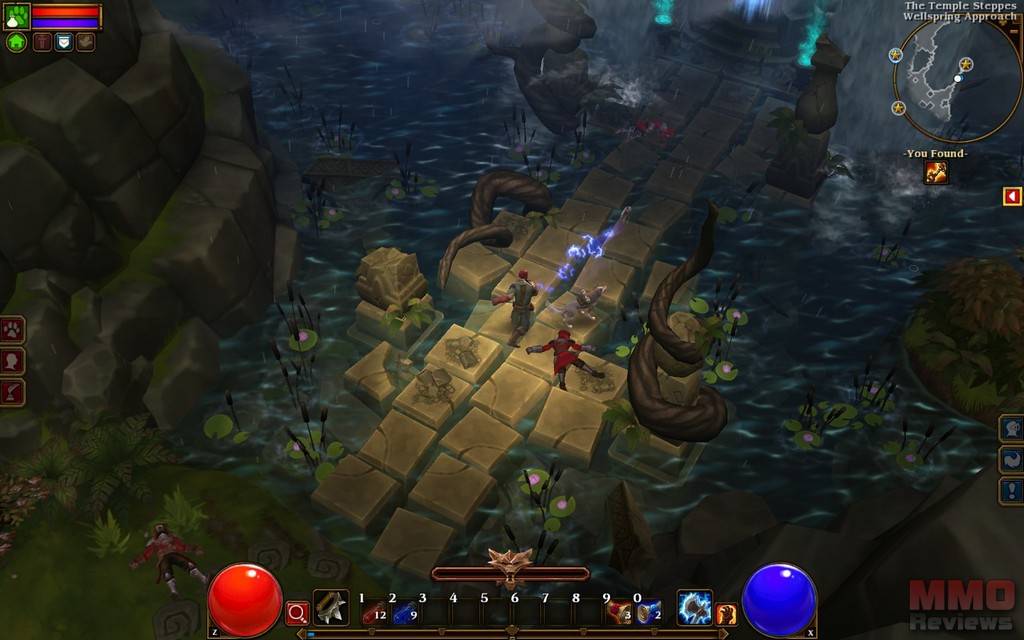 Torchlight II
( Play more MMORPGs,Pay 2 Play MMOs games )
Torchlight II review:
DEVELOPER: Runic Games
PLATFORM
: Windows
OVERVIEW
This action-based MMO RPG is the sequel to the highly successful Torchlight, continuing the theme and style of the original this new MMO expands the original game world and introduces LAN co-op multiplayer; a much sought-after feature by the game's community. The game can be purchased with a one off payment but the online play is completely free and requires no subscription.
KEY FEATURES


Action-based MMORPG


Solo, Online Multiplayer and LAN Co-op Gameplay


Customisable characters


four playable classes


Moddable Torchlight II GUTS editor to create mods and game content


Extra game content beyond the main Campaign


Earn Pets


LORE
When some unknown identity steals the essence of the ancient evil Ordrak, the balance of the six elements is compromised and the darkness that was conquered years ago is set to return. As a hero of the land you are tasked to discover this villain and uncover their treacherous plot to prevent these disastrous world shaking events that will send you across the world to regions long forgotten about by man.
PLAYABLE CLASSES
There are four available classes in Torchlight II:
Outlander - vagabond adventurers that roam the land they have a burning desire to travel and explore. Focusing on speed and long range their throwing glaive and arcane abilities make them lethal in combat.
Embermage - highly trained destructive spell users that are Masters of the arcane arts they fight as warrior wizards in many armies' vanguards. Using their physical prowess and disciplined magic abilities they are devastating on the battlefield.
Berserker - their lust for fortune, fame and glory drives these wild Wanderers as they hunt down the most dangerous of challenges and reap the greatest of rewards. They are a full on offensive combatant using strength, ferocity and power to deliver formidable attacks on their enemies.
Engineer - equipped and armed with their steam driven, and the fuelled armour these top crafters carry out any technological missions required by the Empire. Well armed the engineer doesn't think twice about heading into danger, their tech and brawn giving them powerful melee and short range attacks.
CO-OP GAMEPLAY
Players are now able to take part in the co-op multiplayer mode playing with friends or using the free matchmaking feature. Adventurers can gather a group and journey into unexplored ruins, caverns and dungeons that are filled with challenging monsters, villains and more treasure than you can handle. Players can either play through a LAN network or over the Internet without the need for a subscription.
CHARACTER CUSTOMIZATION
Characters can be made up from for different classes, either female or male with a number of customisable cosmetic features such as hairstyles, skin tones and more to give each character their own sense of individuality. With a large selection of loot to book items and new skills to acquire players can create their own character builds to best suit their needs and preferred style of play.
LARGER WORLD
In the original torchlight the players adventurers revolve around the town of torchlight, in this new sequel they will get to head out on an adventure across the entire world. Explore undiscovered regions, journey from bustling cities to crumbling ancient ruins as you travel through day and night cycle is with a number of whether features. The game is level randomisation feature promises completely new layouts, loot, monsters and paths with each play through offering repeat replayability.
PETS
Players can have a number of different pets, everything from a bold dog, cat, ferret, hawk, panther, wolf or the unique lizard-like Chakwary; each equipped with their own backpack these useful companions can head into town to sell off your loot so that you don't have to make those tedious runs yourself.
SYSTEM RQUIREMENTS
Operating System: Windows XP SP3/Vista/Windows 7
CPU: x86-compatible 1.4GHz or faster processor
RAM: 1GB
HDD: 1.2GB
Hard Drive Space: GB
Graphics: DirectX compatible 3D graphics card with at least 256MB of addressable memory
DirectX Version: 9.0c
Website: Torchlight II
Torchlight II game