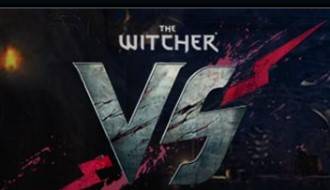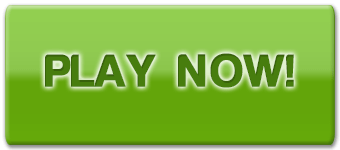 The Witcher: Versus score:
The Witcher: Versus screenshots: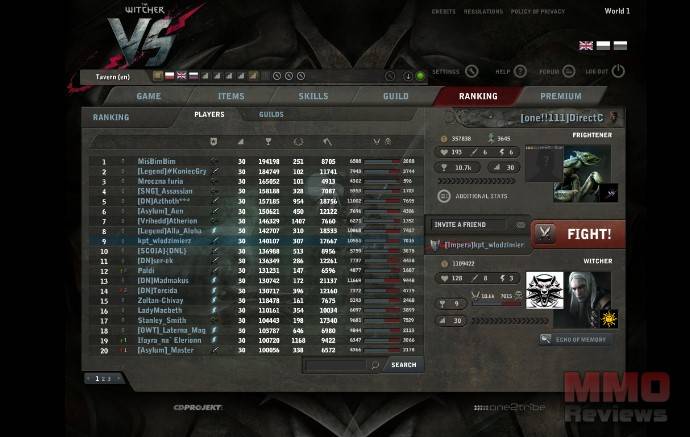 The Witcher: Versus
( Play more Free MMO Browser-based games,Free MMOs games )
The Witcher: Versus review:
Developed by one2tribe for internet browsers.
SYNOPSIS
The Witcher: Versus is an entirely free-to-play Flash-based multiplayer browser game which takes place in the universe of "The Witcher" without being bound to the original computer game. You begin the game in Kaer Morhen, where you must first choose if you want to begin the game as a Witcher Frightener or Sorceress.
BACKGROUND
The Northern Kingdoms are a group of human states north of the Amell mountains. Their inhabitants are called Nordlings by the Nilfgaardians (both the ones from the core of the Empire, and from the conquered provinces). Aside from humans, a number of dwarves, elves, gnomes and halflings live in the Northern Kingdoms as second-class citizens.
The Northern Kingdoms were invaded and partly conquered by the Nilfgaardian Empire.
While travelling through the world of The Witcher: Versus you will discover dungeons, meet NPCs (non-player characters), fight bitter duels, and meet merchants in foreign cities who are waiting to trade their rare goods with you.
FEATURES
- Inovative and animated graphics in the web browser
- Round based duells with an eccentric battle system
- A thrilling and atmospherical setting
- Discover new citys and areas packed with novel items and weapons
- Form or join a guild to face together new challanges
- Battle face to face or sige with your friends the territory of other guilds
- Play online and become a part of the gigantic community
CLASSES
Frightener

Frighteners are specially-cultivated monsters trained for battle that possess superior physical and magic skills.
Sorceress
Sorceresses pore over arcane tomes to glean magic from four schools: Black magic of earth, White magic of light, magic of Live and Dimensional magic. Black Magic can be used to destroy opponents while white magic can be used to heal.
Witcher
Witchers are warrior masters of the sword and have the perfect combination of speed and strength.
BATTLE SYSTEM
In the beginning the game works like an exciting interpretation of rock-paper-scissors, expanding into something deeper as you level up and make your character more powerful. Each class comes with its own unique set of attacks and defensive maneuvers, which you queue up strategically when facing off against other players.
When your opponent receives the challenge, he/she queues up their counter-sequence of attacks, magical spells, and defensive maneuvers in an attempt to come out of the encounter alive.
SYSTEM REQUIREMENTS
Internet connection.
Website: The Witcher: Versus
The Witcher: Versus game