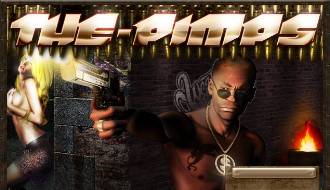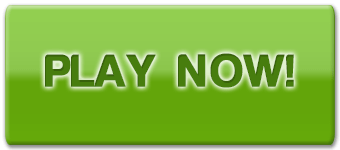 The Pimps score:
The Pimps screenshots: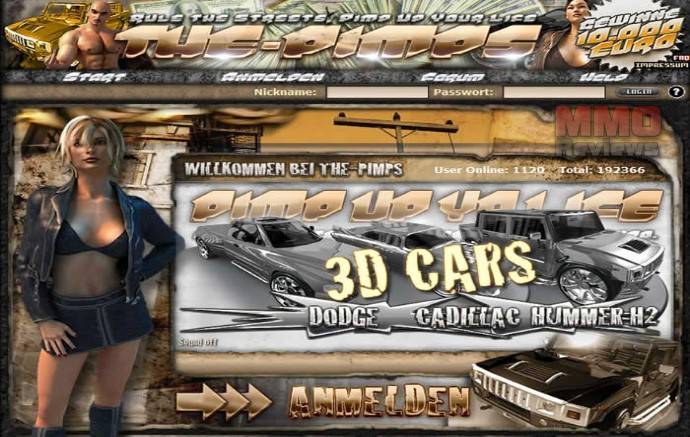 The Pimps
( Play more Free MMO Browser-based games,Free MMO management games,Free MMOs games )
The Pimps review:
Developed by Bigpoint for Internet browser.
SYNOPSIS
"The Pimps" is a browser-based ganster sim, in which players compete to rule the streets. It combines traditional simulation gameplay and RPG elements in a romanticized depiction of criminal culture.
Players will buy and distribute guns, pimp rides, manage gangs, sell prostitutes, and push a variety of narcotics on the streets. Individual characters level up and are equipped in RPG fashion, but the primary focus is on money, power, and respect.
GAMEPLAY
The game world of The Pimps is scattered over 200 cities across the USA. Each city has more than 300 districts. At the beginning, each player controls one district. A district is a possibility for a player to earn virtual money. More on this topic can be found under the heading "Business". Prestige is the main goal of the game - all your efforts should serve this goal. The number of clubs and other establishments you run, the number of people working for you, the number of districts under your control - all these increase your prestige, which in this game is measured by virtual "Pimp Points".
WORKERS
A lot of different people can work for you, including:
Hookers
- They walk the streets to earn money for you, the more expensive the purchase price, the higher the income. But be careful, the ladies can't keep it up for very long. In a brothel they earn more than on the streets; more on this topic can be found under the heading "Brothels".
Pushers
- A pusher sells drugs for you, one type per pusher. A pusher demands regular wages based on how much he could sell. If you don't have enough drugs in your warehouse, the pusher still wants his wages.
Homies
- Your power on the street comes from the homies, they attack for you and defend you against attacks. Homies already have weapons so that you don't need to arm them. More on this topic can be found under "Homies".
SYSTEM REQUIREMENTS
Internet connection and Java.
Website: The Pimps
The Pimps game