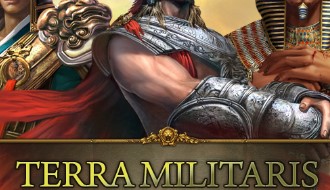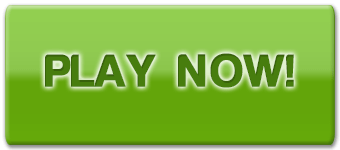 Terra Militaris score:
Terra Militaris screenshots: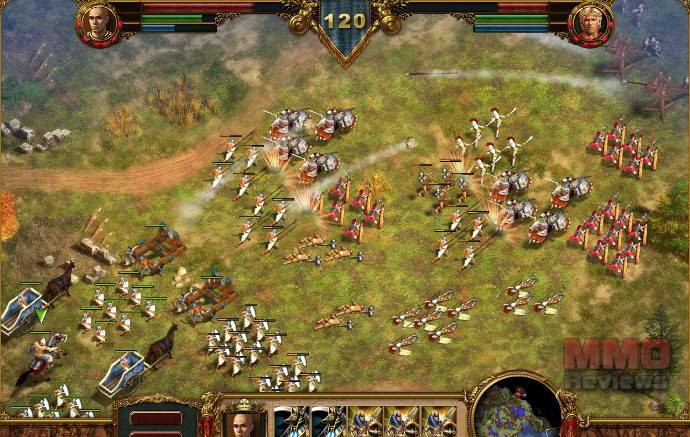 Terra Militaris
( Play more Free MMO Browser-based games,Free MMOs games )
Terra Militaris review:
Developed by Suzhou Snail for internet browsers.
SYNOPSIS
Terra Militaris is a MMO browser-based, RTS, game, with unparalleled graphics and gameplay, where you will battle alongside thousands of other players in PvP and PvE warfare. Terra Militaris also includes a special Guild vs. Guild (GvG) battle system, where you can vanquish your rivals and become a Guild superpower.
Terra Militaris combines historical MMORTS gameplay with high-end Flash graphics and will be fully playable on both PC and Mac formats.
CIVILIZATIONS
There are four civilizations in Terra Militaris: Rome, China, Egypt, and Persia. If one of them rises up and defeats the other three, the winning civilization will be declared a Terra Militaris Champion and the Realm will reset, with spoils to the victors. For this reason, there are no sidelines in Terra Militaris. You must form strategic alliances and fight, or your empire and your entire civilization may be swept from the Realm.
MAIN FEATURES
- Build your empire in one of four powerful civilizations: Egypt, China, Persia, or Rome.
- Advance your civilization from the Wild Age to the Imperial Age, as you gain power and influence through commerce, construction, and combat!
- Fight in epic real-time Player vs. Environment, Player vs. Player, and Guild vs. Guild battles, with as many as four players battling simultaneously!
- Lay siege to enemy cities for profit and the glory of your Empire.
- Expand your civilization's political influence, potentially conquering the entire world!
- Robust Merchant System allows you to build your fortune, as you travel and trade with villages and cities across the known world.
- Gain the upper hand by empowering your Heroes through experience, items, and skills. Don't just build an army, create the ideal general for your play style!
- Develop massive armies consisting of melee, ranged, cavalry, and siege units, each with their own strengths and weaknesses.
- Comprehensive Questing and Tutorial Systems, including building, civilization, hero, and reputation quests.
YOUR OWN EMPIRE
Your empire will evolve from the Dark Ages into a glorious Empire. Each age brings new challenges, abilities, quests, units and structure types. Expand your empire into wild, untouched territory, or pillage a rival for space in the epically huge environment of the known world.
REAL TIME COMBAT
Engage in real-time combat against NPC's, World Bosses, individual players and guilds for dominance in a world rocked by perpetual conflict. Join forces with other players to create massive allied legions of combined forces, then lay siege to the cities and lairs of your enemies. Train your military units, level up your heroes and troops, upgrade your armor and weaponry, and learn specialized combat skills to gain ultimate mastery in Terra Militaris battle.
HUGE WORLD
Terra Militaris offers a huge world map, the largest gameplay environment of any Free-To-Play MMO browser game. Explore this vast territory and sail the seas to foreign nations . Dispatch your traders to acquire exotic goods and sell them in cities across the known world.
SYSTEM REQUIREMENTS
Internet connection.
Website: Terra Militaris
Terra Militaris game