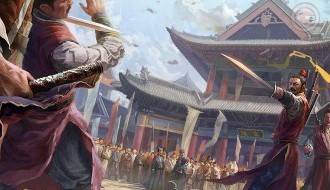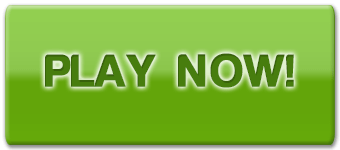 Swordsman score:
Swordsman screenshots: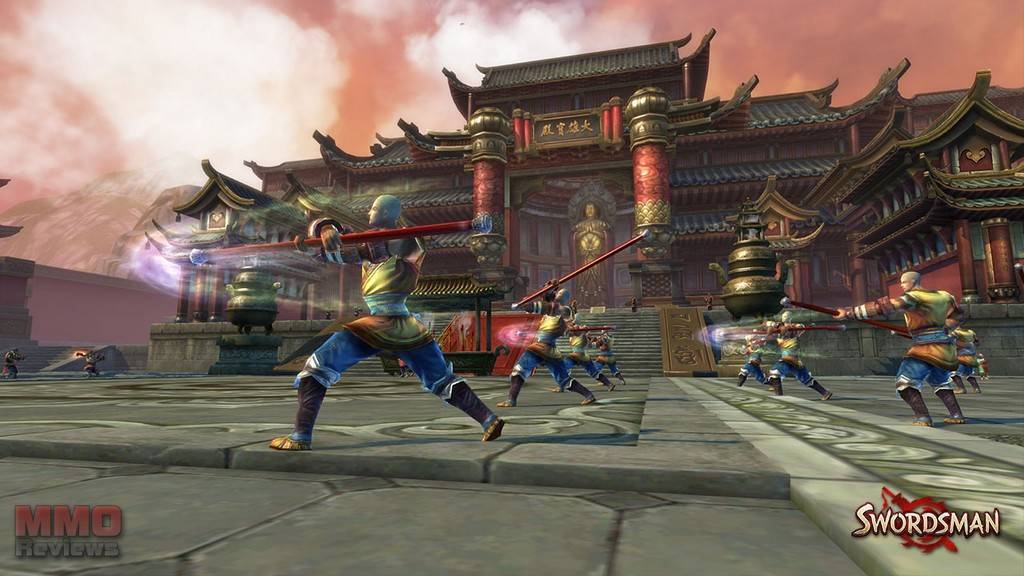 Swordsman
( Play more Free MMORPGs games )
Swordsman review:
GAME TYPE:
F2P MMORPG
PLATFORMS:
Windows
DEVELOPERS:
Perfect World
GAME SYNOPSIS
This free to play MMORPG is based upon the wuxia novel "The Proud Smiling Wanderer" by Louis Cha, which is extremely popular in China, and revolves around a time where martial arts schools ruled the land in ancient China and a bloody war has broken out as these clans fight each other trying to recover a lost Kung Fu manuscripts that teaches sacred arts.
MAIN FEATURES


Battle with players in PVP or AI in PVP using your learned Kung Fu martial arts skills


Reveal an in-depth mysterious story plot


Master your skill combos with combat happening in real time


Choose from 10 different martial arts schools, each adopting their own forms and skills


Fight other venerable Kung Fu martial arts masters and prove yourself within the arena


Fight through instanced based environments and earn valuable rewards


Form your own Guild and unlock even more game content


Create your character with in-depth precision
STORY
Players start out their journey as the sole survivor from a village that falls under the attack of a band of assassins that have invaded during the night killing everyone whilst they slept. As a last act the villages' elder chief gives the player a sword and send them off into the night only to be pursued by these assassins acting out their unknown agenda. When all is thought lost, confronted by a powerful assassin martial arts expert, your own saviour steps into the fray and helps you escape.
In the player's search they will uncover rumours of the legendary Exorcist Swordsmanship Manual circulating and talk of its existence, in time finding out that the attack on their village played a part in this fabled artefact. All across China the martial arts clans begin their search and now Jianghu is on the brink of all-out war.
CHOOSE YOUR CLAN
There are 10 key clans within the game that is set within the time of the Ming Dynasty in Jianghu, a land ruled by powerful martial arts clans. Players are able to join many of these clans, make allies and also enemies.
The Righteous Schools
- these are seen as the most traditional schools; E'mei, Wu-Tang and the Shaolin
The Orthadox Schools
– five clans that have banded together, self-titled "orthodox schools", to form the Five Great Mountains Alliance made up of the Splendor School, Infinity School, Harmony School, Eminence School (unplayable) and Majesty School (unplayable)
The Unorthadox Schools
- made up from the Sun and Moon Cult and the Five Venoms Cult, these two have been in decade-long feuds with their rival clans using many practices seen as sly and deceitful
QUESTS
There is a long story arc that players will be able to uncover as they play the game which will expand on the story of the Exorcist Swordsmanship Manual, as well as individual plots revolving each school and also various missions and quests that can be found throughout the world. Players will travel to various locations, from distant mountains, ancient caves and ruins to bustling cities including some famous locales like Fu Giu City, the Shaolin Temple and thend the Wu-Tang Mountains. During their adventures players will come across a number of different characters seeking help all looking to stop the player in their search.
PLAYER GUILDS
One of the larger features in the game that offers much more than many other MMORPGs is the formation of player Guilds, more than simply a title above the players head they will offer a completely new experience for players. Players in a Guild will get the chance to partake in unique events that will occur across the world and call them into action, such as murder mysteries that send them looking for clues or being charged to defend and protect key VIPs are going head-to-head against rival clans. Each Guild is able to build their own base of operations that they will gain bonuses from and from here they will be able to do battle against rival Guilds and fight for territory.
SYSTEM REQUIREMENTS
OS: Win XP/ Win Vista/ Win 7/ Win 8
Processor: P4 2.0GHz
Memory: 2GB
Hard Drive Space: 8GB
Graphics Card: GeForce 9800GT or better
Sound: DirectX 9.0c Compatible
Website: Swordsman
Swordsman game