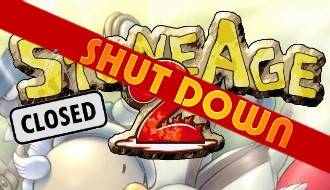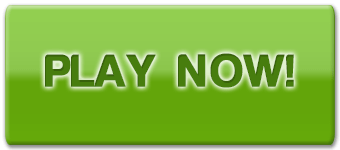 Stone Age 2 score:
Stone Age 2 screenshots: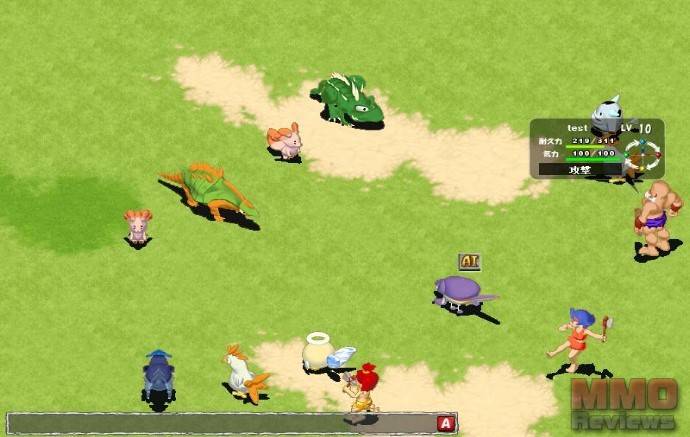 Stone Age 2
( Play more Free MMO turn-based,Free MMORPGs,Free MMOs games )
Stone Age 2 review:
Developed by DigiPark for Windows.
SYNOPSIS
Stone Age 2 is a 2D fantasy MMORPG with anime inspired graphics, turn based combat, and a unique prehistoric theme.  Chose from 12 characters, catch and train pets, decorate your own den or cook meals.
FEATURES


Over 30+ families of monsters to capture and train as your loyal pets.


Dynamically changing world and terrain.


Den system where you can play with your pets, hang out with friends, record your journeys and decorate to your heart's content.


Strategic Battles - Utilize your pets' strength and minimize it's weaknesses and be victorious!


Dueling system - Player versus Player or Pet versus Pet.


Pet AI system - Your pet actually learns from you and from pervious battles.


Mate your favorite pets to produce offsprings. Babies inherits the trait of it's parents.


Pet may send email or SMS (text) messages to their owner's cellphones.


Constant evolving world -- terrain and passable routes may change from time to time. Like the appearance or disappearance of dungeons, landscape, etc.


A blog system -- Events inside the game, and various information can be used to generate a blog instantly which can be viewed on the internet. Even non-players will see what is going on inside the game.
THE DEN
Since the dawn of time, a man needs a place of shelter where he can sleep and rest without fear or an escape from the harsh elements. In Stone Age 2, your den is private sanctuary. There are a lot of functions available inside your den such as the ability to record/edit a diary record of your adventures, to play with your pets, to store your extra goodies (bank) as well as a place where you can decorate and customize to your heart's content.
PETS
The turn-based system of
Stone Age 2
makes it extremely difficult for a player to fight effectively alone. Therefore, they may enter battle with helper characters known as Pals, essentially pets. Any regular monster in the game is availabe as a pet. (With possible exceptions)
A player begins with the ability to have one pet assist them in combat. Every five levels, they receive another slot for a pet in battle, up to a maximum of five helpers upon reaching level 20.
To acquire other Pets, the player must attempt to Capture them during a battle. The Capture command will cause the player to rush to the target and attempt a Capture. If this is successful, a series of nodes will appear on the screen indicating how many turns the Capture will take.
SYSTEM REQUIREMENTS
OS: Windows 2000/XP/Vista
CPU: Pentium 500
RAM: 512MB
HDD: 1.5 GB
Graphics Card: At least 64 VRAM
DirectX: 9.0c
Website: Stone Age 2
Stone Age 2 game