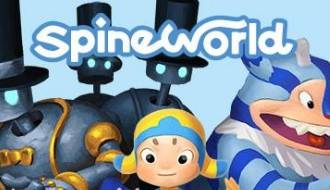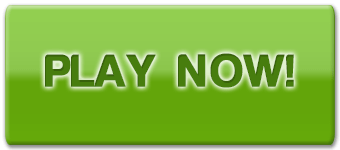 SpineWorld score:
SpineWorld screenshots: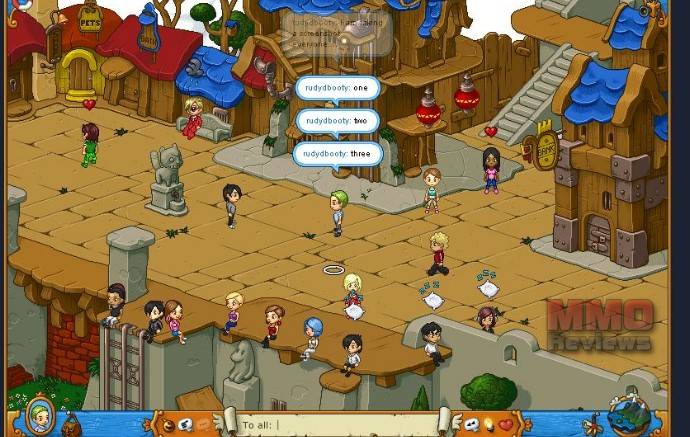 SpineWorld
( Play more Free MMORPGs,Free MMOs games )
SpineWorld review:
Developed by Playdo AB for Windows.
SYNOPSIS
SpineWorld is a 2D social MMO with cartoony graphics. Players create unique avatars and are free to chat and forge new friendships. Achievements, minigames, and the ability to raise pets and decorate your own apartment act as additional incentives to keep coming back to SpineWorld.
GENERAL
SpineWorld is a fun, friendly and fantastic world where players can socialize, play mini-games and explore the world together. SpineWorld is safe and nonviolent, suitable for children and parents alike. The game is updated frequently and has over 3.5 million registered users and is growing rapidly. Join the fun!
FEATURES
- Express yourself!
· Create your avatar in a quick and fun process!
· Enjoy hundreds of clothes, accessories and hairstyles that you can use to personalize your ingame appearance.
· Feelings are best expressed with emoticons, and Spineworld has lots of them!
- Decorate your Apartment!
· Teleport to your own apartment in Sky Towers!
· Paint, decorate, buy sofas and TV's or foam bubble machines and dancing plants!
· Simply chill or throw a party where everybody is invited.
- Tend your Pet!
· Get yourself a pet, from the metallic Boiler Bot to the cuddly Polar Qanuck!
· If you take good care of your pet it can help you find rare items and dig up ancient treasures.
- Meet others!
· Spineworld has a state of the art chat system and a truly global audience, you will make friends with people from all over the world!
· Create a club with your friends and get club only clothes, club chat, emoticons and lots more.
- Play Games!
· Challenge your friends to Magic Toggle, Steamcar Racer, GoMoKu or any of our many multiplayer minigames!
- Do Missions!
· Help the Bongo family with their different chores, assist the Librarians in learning about the world or do missions for the famous Captain Hadley!
· Earn coin, unique clothes, emoticons, achievements, furniture and a lot more while learning about Spineworld.
- Explore the world!
· Travel quickly by using the ancient tely-port pyramids!
· Visit exotic places like the Meyan Jungle, dare the depths of the Beneath.
· Journey by foot, train, skyrails, zeppelin or plane.
- Feel safe!
· Spineworld is monitored 24/7 by trained moderators. Word filters and safe chat features make Spineworld a secure environment for fun and play.
SYSTEM REQUIREMENTS
Mininum
Website: SpineWorld
SpineWorld game