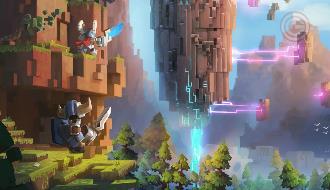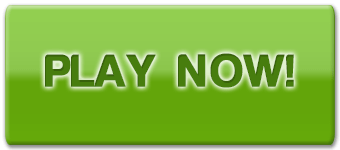 SkySaga score:
SkySaga screenshots:

SkySaga
( Play more Free MMORPGs,Free MMOs games )
SkySaga review:
GAME TYPE:
Free to play MMO Sandbox
PLATFORMS:
Windows
DEVELOPERS:
Radiant Worlds
GAME SYNOPSIS
SkySaga is a sandbox free to play MMO where players can explore infinite number of worlds, discover resources, craft items, weapons, furniture, buildings and more. Players can manipulate the world destroying the block based environment to reshape the land, rebuilding it or using the gathered resources to construct items. The game also focuses on PVE and PVP content with exploration based gameplay and Arena style combat.
MAIN FEATURES
- Create a unique with various aesthetic customization options
- Own a floating island home where you can build a base
- Explore dynamic environments and seek out PVE adventure
- Recover resources and used them to build new items and buildings
- Fight in the Arena for PVP team matches
- Take on quests and be rewarded
- Completely free to play
THE GAME
At its core SkySaga is a Minecraft style game where you can destroy block based environments and items, rebuild them in your own shape or use resources to craft items. The game has far superior graphics and physics creating an exciting and unique art style, combined with MMO features such as clans, friends list, global chat and the possibility to take on quests and dungeons as a team.
Whilst the game has sandbox gameplay where you can do what you like, focusing on the three areas of gameplay as you like (PVP, PVE or Crafting), there are progression based elements to help give players some direction by assigning quests through different guild NPCs.
THE GUILDS
The three Guilds in the game will guide players into further exploring different facets of the game and rewarding them for their progress, the Guilds each have a different focus: The Settlers Guild (Crafting), The Explorers Guild (Exploration and PVE), The Gladiators Guild (PVP).
Settlers – This guild concentrates on getting players to improve their skills at crafting, whether it is giving them quests to recover particular resources, harvesting them from animals, the land or loot, then crafting all types of items. Players can make various workshop benches to craft a variety of items, they can make and repair their own weapons and armor, build furniture such as chairs, tables and chest, and create a whole selection of different consumables. Players will be guided towards building up their home island and are rewarded with various schematics to improve their crafting options.
Explorers – This guild of adventure seekers will send players through the portals that lead to new worlds, facing enemies from different environments such as the arctic, desert and forests, from mountain peak battles, settlements and underground crypts players will discover that dungeons come in all shapes and sizes. Battling through these locations will earn loot drops from enemies, currency to buy items from vendors, and allow players to seek out landmarks and fight powerful bosses; rewards come in many forms to help players tackle stronger dungeons.
Gladiators – This guild is focused on player versus player battles, seeking only the strong who will step into the arena to fight in team v team battles with up to 15 players per side. The games focus on either a Team Deathmatch where you earn points for killing the enemy, or a traditional Capture the Flag where players must take the enemy flag from one side of the map and bring it to their own flag, do this three times and win the game. Quests from the Gladiators Guild revolve around getting a certain number of kills in PVP or competing in certain games and rewards players with gear.
COMBAT
Whether fighting in PVP or PVE players can improve their combat prowess by the gear that they have equipped; some items will directly improve a players defenses, healthpool, or general damage, others have unique effects on specific types of enemies. Players can loot, craft and buy a number of different weapons from swords and shields, huge axes, bows and more depending on their preference in combat. When dying in PVE players will drop all the items they had been carrying to the ground and respawn at the beginning of the zone, they have to get back to their body, fighting through the same enemies to recover their lost items.
SYSTEM REQUIREMENTS
Operating System: Windows Vista or above
Processor: 2Ghz CPU Dual Processor
Memory: 2GB for low graphics, 4GB for high graphics
Graphics: Nvidia GT 220 or higher
Website: SkySaga
SkySaga game