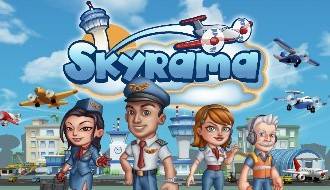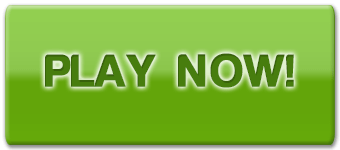 SkyRama score:
SkyRama screenshots: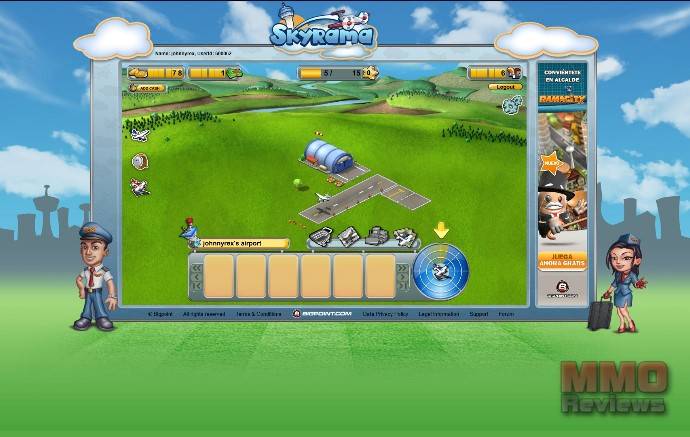 SkyRama
( Play more Free MMO Browser-based games,Free MMO management games,Free MMOs games )
SkyRama review:
DEVELOPER
Sproing
PLATFORM
Internet browsers
SYNOPSIS
SkyRama is a free to play game for internet browsers with high-quality cartoon graphics in which players will have to manage an airport, interacting with friends and airports from the entire world.  It offers cooperative gameplay, through players sharing flights, cargo, and air shows.
GAMEPLAY
Players start with a small and charming airstrip and develop it into a large and cosmopolitan hub with worldwide connections to all their friends. Then, they will have to grow their airport and become a valued member of the team and their lives.
Income can be spent on cool aircrafts and improving the airport's design, gradually unlocking all kinds of wild custom aircrafts.
MAIN FEATURES
- 15 different aircrafts with individual features
- Daily, as well as story driven quests
- Dynamic flight-map tracking connections between friends
- Many different decoration items and landscapes
- Huge selection of airport as well as passenger buildings
SYSTEM REQUIREMENTS
Internet connection.
Website: SkyRama
SkyRama game