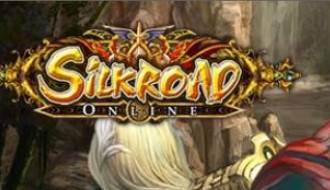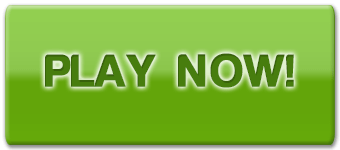 Silkroad Online score:
Silkroad Online screenshots: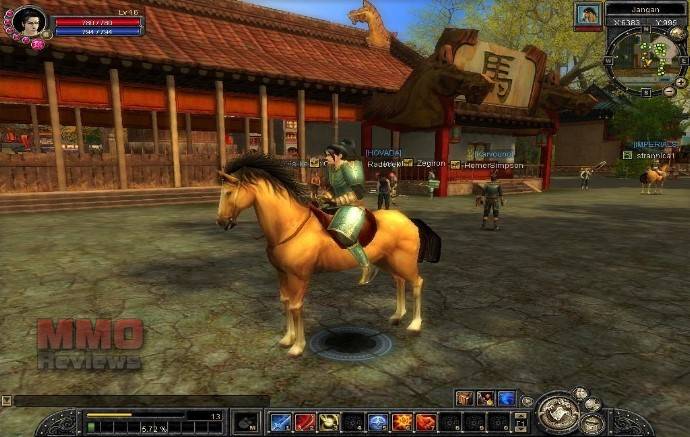 Silkroad Online
( Play more Free MMORPGs,Free MMOs games )
Silkroad Online review:
Developed by Joymax Games for Windows.
SYNOPSIS
Silkroad Online is a fantasy MMORPG set in the 7th century AD, along the Silk Road between China and Europe. The game requires no periodic subscription fee, but players can purchase premium items to customize or accelerate gameplay.
TRIANGULAR CONFLICT SYSTEM
Silkroad Online is noted for its "Triangular Conflict System" in which characters can select from the three jobs of trader, hunter, and thief to engage each other in player versus player combat. Thieves attack traders who are protected by hunters. Hunters kill thieves getting experience to level up to a higher level of hunter. Traders complete trade runs to get experience to level up to a higher level of trader, and thieves kill traders and hunters to level up. Thieves can also steal goods dropped by traders to take to the thieves' den to exchange for gold and thief experience.
LEGEND UPDATES
In the Legend I update for Silkroad, the European classes and areas were introduced to the International servers. In Legend II, Fortress War was introduced to the players of iSRO. In fortress war, guilds fight to take hold of a fort which gives them the ability to raise taxes and hold some prestige over other guilds. In Legend III, Roc Mountain and 90 cap were introduced, as well as 9th Degree Armor and Weapons for both races. In Legend III+, the Bandit Fortress was added to iSRO, as well as Devil's Spirit silk dress.
SYSTEM REQUIREMENTS
OS: Windows (R) Vista/ XP/2000 (95/98/ME/NT/Server are not supported)
CPU: 800 MHz
Pentium 3
CPU
RAM: 256M
RAM
HDD: 4 GB
hard disk
space
Graphics Card: 64mb 3D accelerator
graphics card
(GF2 series or VGA with similar grade)
DirectX: 9.0c
Website: Silkroad Online
Silkroad Online game