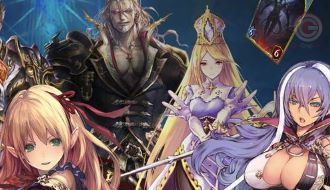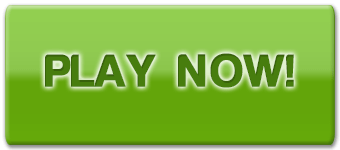 Shadowverse score:
Shadowverse screenshots: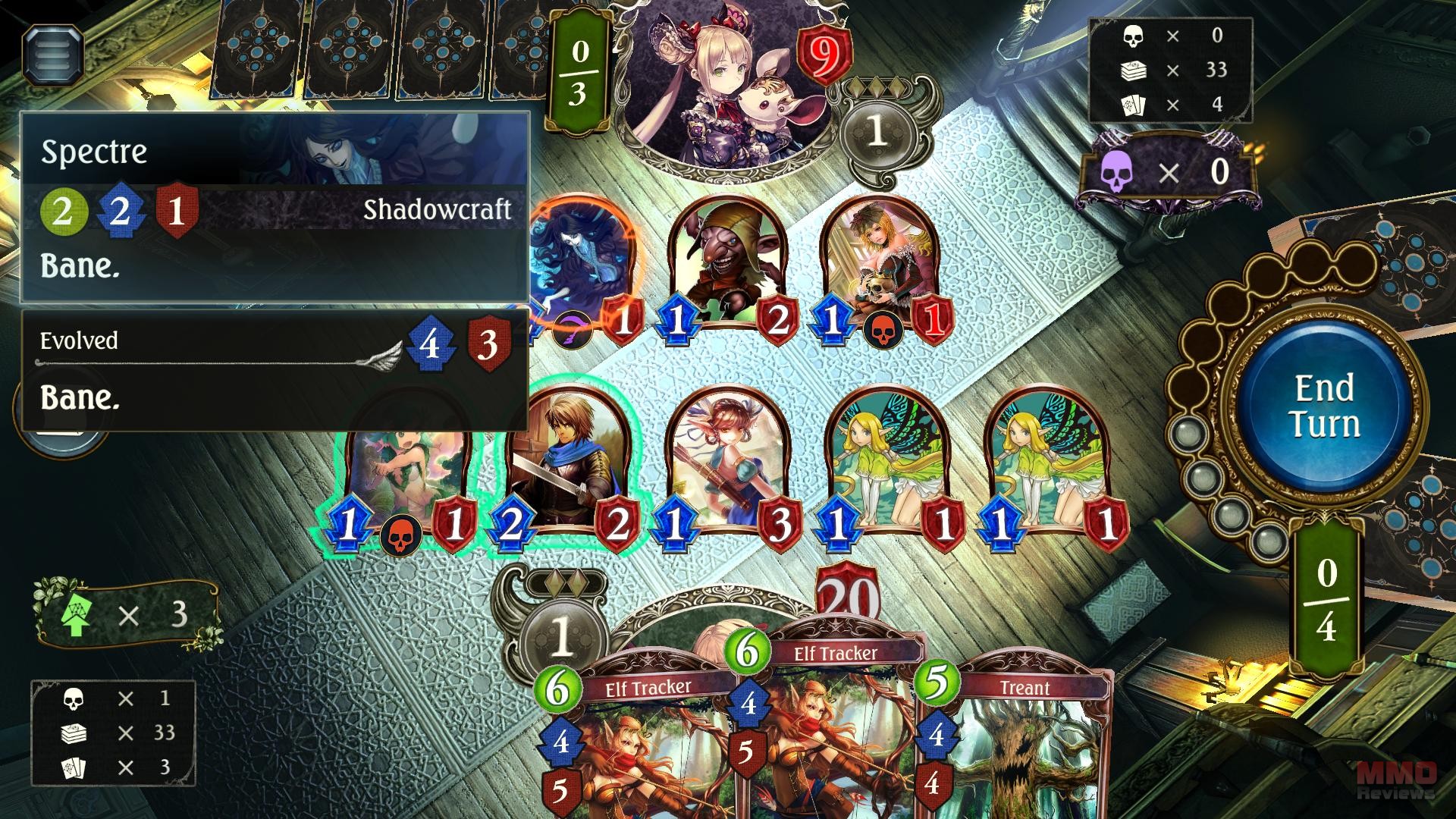 Shadowverse
( Play more Free MMO turn-based,Free MMOs games )
Shadowverse review:
GAME TYPE:
Free to play Card Collecting MMO
PLATFORMS:
Mac / Windows
DEVELOPERS:
Cygames Inc.
GAME SYNOPSIS
Shadowverse is a fun free to play card CCG collecting game where players battle against each other with decks built from hundreds of cards. With a story mode and various ranked and unranked PVP modes, players can master their strategy with seven unique classes that define their decks.
MAIN FEATURES
- 800+ cards to earn or craft
- Make decks from 7 different classes
- Unique "Evolution" feature to upgrade cards in battle
- Classic CCG gameplay
- PVP and PVE game modes
- Completely free to play
THE GAME
Shadowverse at its core is like many classic TCG/CCG games where players build decks and battle each other for rank and prizes. With different character classes players can build up decks from their unique cards and special traits. Players can fight through a story driven PVE mode against challenging AI opponents to earn new cards. Alternatively they can play in ranked and unranked PVP against other players in 1 on 1 duels. The game has a "Take Two" mode where they must choose 15 random pairs of cards to build a random 30 card deck then battle against other players in up to 5 matches to win rewards.
Similar to other titles players earn an increasing number of "Play Points" each round, used to play cards with each of them having a cost. As the rounds progress and a players pool size increases, they can play more cards in a turn as well as more powerful cards as well. The objective is to destroy the other player's leader by reducing its hitpoints.
Shadowverse is completely free to play and players can spend real cash in the game purchasing card packs. Card packs provide a selection of random cards of random rarity for a random class, if players do not need or want them they can dismantle the card for ingredients to make new ones.
DECK BUILDING
When starting out players must choose which leader/class they want to play as, with seven classes and one neutral group. Each class has unique cards, with the neutral group having cards available to all classes. Players build up their deck from their available cards and must fill it with 40 cards made up of the three card types: Follower, Amulet and Spell.
Followers – These cards are the various minions and units that fight for your leader, when they are played they are placed on the battlefield. Followers come with a Damage rating which determines how many hipoints of damage they deal with an attack, and a Hitpoint rating which determines the amount of damage it can take before it is removed from play. Some followers have a trait that can have special effects when triggered, either when played, destroyed or when some other action is taken. Traits can range from increasing their own damage and hitpoint rating each turn, to Warding the battlefield making it so opponents can't attack any other card or leader apart from them
Amulets – These cards take a place on the battlefield but they do not attack or defend, instead they augment other Follower cards on the battlefield. These effects can either be great boons to allied cards, or hindering curses on the enemy to weaken them.
Spells –Spell cards are similar to Amulets however their effects are instantaneous and single use, ranging from great damage to beneficial heals. Cast straight from the hand they are much harder for a player to counter-play against.
EVOLUTION SYSTEM
The Evolution system allows players to augment a single card, upgrading it to give it additional health, attack and sometimes new traits. Evolution is built up over the course of the game, whichever player went first in the match has two Evolution charges, and the player that went second has three charges. As Evolution can greatly increase the strength of a card and change its abilities it is a tactical system that adds a new level of strategy to matches.
SYSTEM REQUIREMENTS
Operating System: OSX 10.9 / Windows 7, Windows 8, Windows 10
Processor: Intel Core2 Duo 2.4GHz / Core i3-3225A
Memory: 4GB
Hard Drive Space: 2GB
Graphics: NVIDIA GeForce 320M / Radeon HD5770 or GeForce GT 640
DirectX: 11
Website: Shadowverse
Shadowverse game