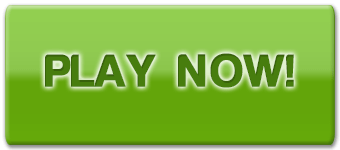 Scarlet Blade score:
Scarlet Blade screenshots:

Scarlet Blade
( Play more Free MMORPGs,Free MMOs games )
Scarlet Blade review:
DEVELOPER
LivePlex
PLATFORM
Windows
SYNOPSIS
Scarlet Blade is a stylish, breathtaking new MMORPG from Aeria Games. Telling a unique, compelling story against the backdrop of a vibrant fantasy world tinged with sci-fi elements, Scarlet Blade offers players the chance to control sultry vixens with the fate of world on their shoulders. Explore the breathtaking world, follow the intriguing storyline, transform yourself in a powerful mech and fight your way with the fast-paced action combat in this epic story-driven MMORPG. And if you are still not satisfied the game feature a huge PvP system with large scale battles against player from all over the world.
BACKGROUND
Without warning and woefully underprepared, mankind has buckled under the sudden assault of mysterious and merciless invaders from beyond. Their last hope to take back the world rests in their secret weapon: genetically engineered female soldiers with the strength to stand up and fight for humanity. The powerful women of Scarlet Blade are amply endowed in both body and skill, rising up to battle vicious and terrifying foes in foreboding dungeons.
KEY FEATURES
- All-female character cast
- Use the power of your unstoppable battle-mech
- Explore a rich and detailed game world
- Full-scale PvP combat
- Dynamic Open PvP Zone
BEAUTIFUL AND DEADLY
Scarlet Blade's curvaceous cast of all-female playable characters is as tantalizing as they come, thanks to their genetic engineering. Voluptuous, alluring, and always ready to fight, these stunning warriors are guaranteed to get the heart racing.
HUGE PVP SYSTEM
Numerous player vs. player modes appeal to the fighting spirit within every competitive gamer. Enormous 50v50 and 80v80 battlegrounds offer tense, strategic combat between coordinated teams while capturing the feeling of epic armies clashing on an unbelievable scale.
OPEN PVP WAR
The bloodshed spills over into the open world with a massive zone dedicated to an unending, objective-based PvP war. Opposing factions vie for control of this zone, which is in a constant state of flux. Players can affect the tide of battle by accomplishing key objectives and, of course, slaughtering the opposition.
MECHANICAL MAYHEM
Sometimes even super-soldiers need a little help. For short bursts of unmatched power, players can pilot a massive mech to take the battle to the next level. When active, these mechs give access to brand-new combat abilities and vastly improved strength—but they power down after a limited time.
A GORGEOUS WORLD
Every environment is bursting with creative and painstaking detail. Travel through musty mushroom forests, haunted mines, abandoned laboratories, magma-filled volcanic caverns, and frozen wastes patrolled by beasts hundreds of stories high. Don't forget to visit the steamy nightclub and VIP room when it's time to relax.
SYSTEM REQUIREMENTS
Yet to be decided.
Website: Scarlet Blade
Scarlet Blade game