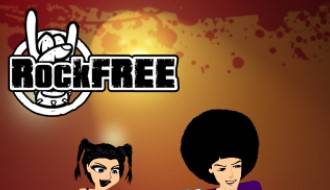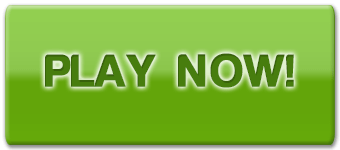 RockFree score:
RockFree screenshots: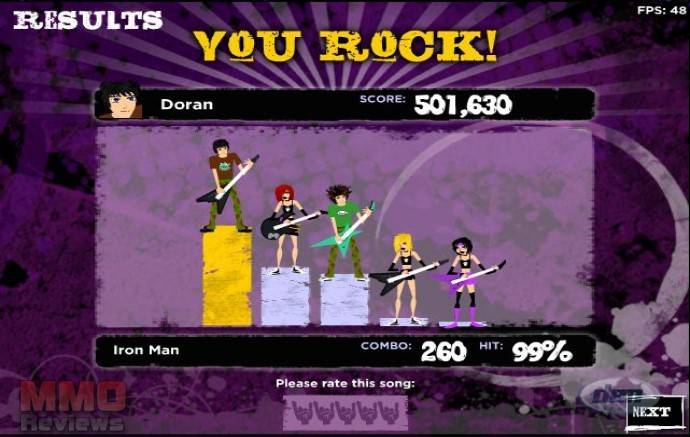 RockFree
( Play more Free MMO Browser-based games,Free MMO rhythm games,Free MMOs games )
RockFree review:
Developed by Acclaim Games for Internet browser.
SYNOPSIS
"RockFree" is a free-to-play, browser-based music game that is very similar to "Guitar Hero." Players create their character, and can play through either official songs licensed by Acclaim, or songs uploaded by other players.
TRACKS
There are currently over 30 official songs in the game, and users can upload their own music, offering an even graeter amount of choice.
Rather than pay for a songlist you may or may not like, in "Rockfree" you can purchase optional songs based on how long you want them unlocked, on 30-, 60-, and 90-day intervals.
You won't find no-name songs in this game. Instead you'll play to songs made famous by bands like White Zombie, Judas Priest, Motorhead, Black Sabbath, Heart, Joan Jett, Iggy Pop and more!
GAMEPLAY
Taking the style of the Guitar Hero saga, push the right keys (1,2,3,4 and 5) on the timing bar when notes come.
SYSTEM REQUIREMENTS
Internet connection and Java.
Website: RockFree
RockFree game