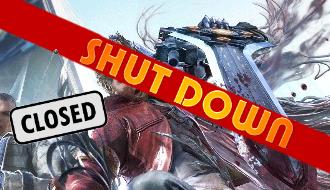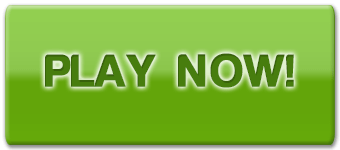 Rise of Incarnates score:
Rise of Incarnates screenshots: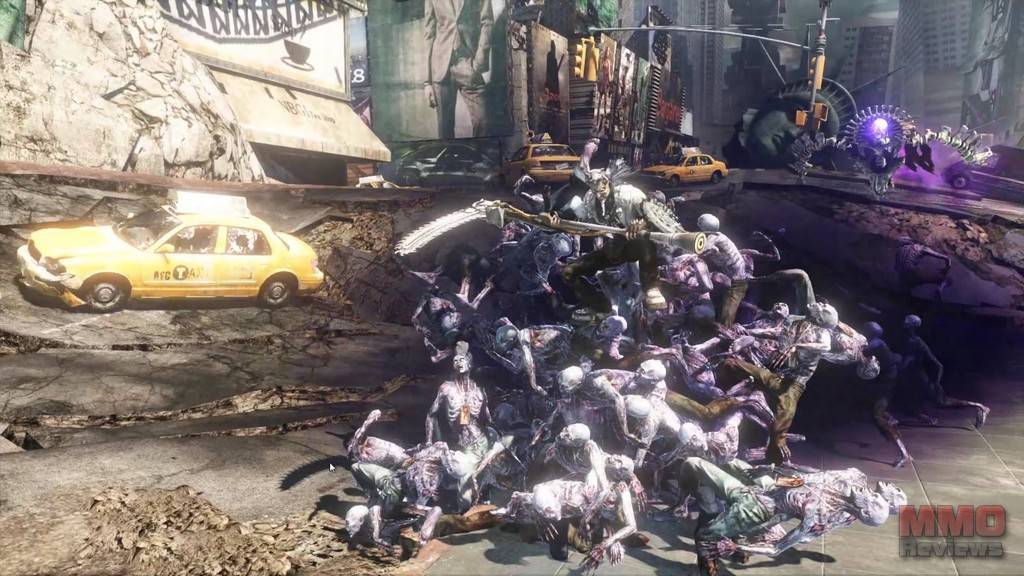 Rise of Incarnates
( Play more Free MMO sport games,Free MMOs games )
Rise of Incarnates review:
GAME TYPE:
Free to play Arena Combat
PLATFORMS:
Windows
DEVELOPERS:
Bandai Namco Games
GAME SYNOPSIS
In Rise of Incarnates players take on the role of a human that is able to manifest the power of the legendary demons and deities of our own mythology, the Incarnates. These extraordinary humans now do battle against each other in exciting 2 vs 2 Arena combat, a brand new genre already successful in Japan and now finally being introduced to the Western markets.
MAIN FEATURES


A new IP from Namco Bandai


Fight with a companion in two versus two battles against other players


A variety of characters with unique powers


Action packed Japanese arcade combat


Visit well-known locations from across the world and do battle there


Free to play game


STORY
History has been made up of catastrophe after a catastrophe, the humans of the world never associating it with anything more than simple natural disasters up until the "cube phenomena" that has enveloped the entire world. During this time the incarnates emerged, normal men and women with the ability to tap into the spirits of demons and deities well-known to the history books and our own mythology. In an attempt to harness these powers and authorities tried to control the Incarnates, leading to their own downfall and leaving the world itself in ruin as civilisation comes crashing down. Now after a mysterious voice spoke to each Incarnate that they had to defeat the Sovereign of the era to avoid destruction, each has found their own meaning in the words but the result is still the same: absolute chaos and the final battle of the ages.
THE GAME
Players will team up in groups of two and go head-to-head against rival group in this fast-paced 3D arena battle MMO, genre not before seen in the West but has been extremely popular in Japan for many years with such titles as the Gundam Extreme Vs games. Players will choose from different characters and fight across well-known locations from around the world as their huge open battle arenas, firing off stunning attacks with both explosive melee combos as well as long ranged combat using a variety of ranged weaponry and missiles.
THE CHARACTERS
There will be a number of different characters available upon release, each with their own special abilities and unique skills defining their role and how they play in combat. Each character is a human Incarnate with their harnessed demon or God bestowing their abilities upon them:
Dr Gasper Watteau/The Grim Reaper
- research scientist focusing on the incarnates to try and awaken the abilities in his test subjects, resulting in a number of failed experiments and the deaths of his victims. During this Dr Watteu's own daimon awoke within him, appropriately it was the Grim Reaper, able to command the undead he has answered the call.
Terrence Blake/Ares
– This 27 yr old male from the US is able to summon Ares, the Greek God of War, and control him in his own body, he is a member of a government authority and hopes to protect other Incarnates that are seeing constant oppression in the world.
Mireia Valentin/Lilith
– This successful arms dealer is skilled in a wide variety of weapons, as well as being able to summon the Babylonian daimon Lilith, making her even more deadly. Mireia looks to get her hands on the powerful anti-Incarnate weapons that members of the Wild Hunt organization have access to.
Jedrek Tyler/Mephistopheles
– Jedrek's abilities have only recently manifested, during a gang fight with a rival group he was seriously wounded, which brought on the Faustian devil, much the terror of all those around him. Now the daimon continuously whispers in Jedrek's ear trying to tempt him to succumb to his inner rage and power.
COOPERATIVE GAMEPLAY
Players will have to work closely together in Rise of Incarnates, pairing up their own attacks and combos when fighting against their opponents a strong team is one that is balanced for both long ranged and melee combat. Players will rely on each other to help them out when they are in a jam, sharing the same health bar it would be unwise to let your team member take too much of the beating without your interjection should you lose the battle altogether. This reliance on team members to win the game will no doubt create some of the strongest relationships between gamers, giving rise to duos who work well together and are able to communicate.
SYSTEM REQUIREMENTS
Unreleased
Website: Rise of Incarnates
Rise of Incarnates game