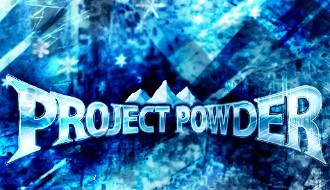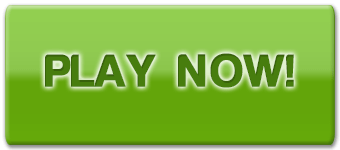 Project Powder score:
Project Powder screenshots: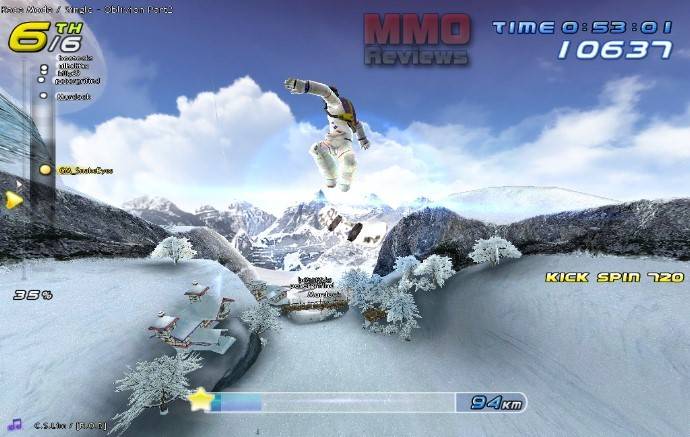 Project Powder
( Play more Free MMO Racing,Free MMO sport games,Free MMOs games )
Project Powder review:
Developed by Advanced Cyber Entertainment for Windows.
SYNOPSIS
Project Powder is a fast paced 3D snowboarding MMO. With its gorgeously animated graphics and unique gameplay, Project Powder is one of the best racing MMOs out. Play online against up to 8 players at once in three different and genuinely fun game modes.
und the world in competitive matches on the universe's most dangerous slopes.  Taking place in 2146 AD on the distant, snow-covered planet of Delphinus, Project Powder offers you a snowboarder's paradise where you can race against your friends and pull off larger-than-life tricks in the low gravity atmosphere.
GAMEPLAY
Choose one of Project Powder's four characters and race your way through the game's thirty-three courses, competing in free-for-all and team matches across three different game modes.  As you beat opponents and establish your dominance, your character will level up and earn currency to buy new gear and snowboards. You can also take on difficult license tests using Project Powder's robust trick tree to customize your moveset and showoff new tricks with a flavor all your own.
GAME MODES
Racing mode
; if you're a fan of straight up skill based racing you can play it.
Battle mode
; a more chaotic item based racing experience.
Coin mode
; a distraction where players have to collect as many coins as possible and whoever has the most wins.
SYSTEM REQUIREMENTS
OS: Windows XP/Vista
CPU: 1.6 Ghz Intel P4 or equivalent
RAM: 512 MB RAM
HDD: 1GB Free
Graphics Card: Geforce 4 mx 440 / ATI Radeon 8500 or equivalent VGA card
Website: Project Powder
Project Powder game