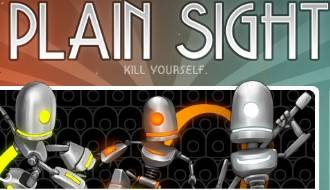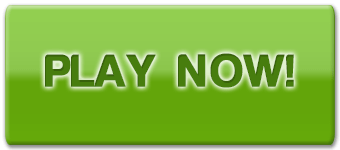 Plain Sight score:
Plain Sight screenshots: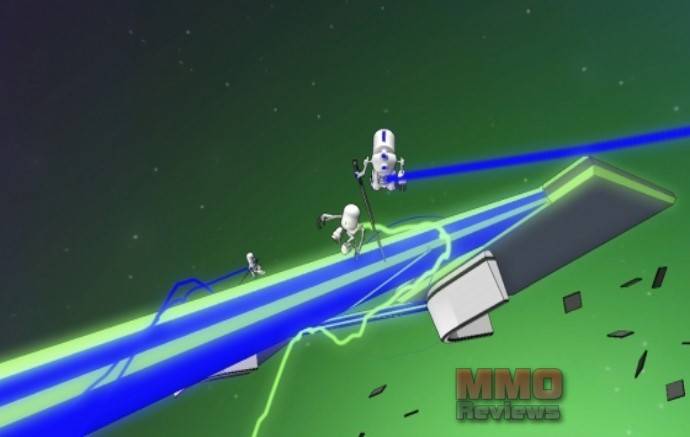 Plain Sight
( Play more MMO third-person shooter,Pay 2 Play MMOs games )
Plain Sight review:
Developed by Beatnik Games Ltd. for Windows.
SYNOPSIS
Plain Sight is a 3D arcade game with robots, bombs, swords and messed up physics. You jump around and defeat opponents, upon which you blow yourself up and whoever gets killed in the blast adds to your banked points.
GAMEPLAY
In Plain Sight, you are a cute robot who will be fighting with other then. But at the beginning your power is weak and just own one point. So you should earn points and increase your size by slashing opposing robots to death and stealing the points they themselves have accumulated.
If you want to bank more points, perhaps you should commit suicide by blowing yourself up. The more opposing robots you take out in the resulting explosion, the more points you get!
The robots in screenshots are really simple but it's cool, isn't it? The game requires players' preoccupation to play, or you may still be a little robot as the game's beginning.
KEY FEATURES


13 multiplayer maps


Battle up to 20 players


5 self-destructive gameplay modes, 'Deathmatch', 'Ninja! Ninja! Ninja! Robozilla', 'Lighten Up', 'Team Deathmatch/Weakest Clink' and 'Capture The Flag'


In-game power-ups


30 different robot upgrades to spend your experience points on


Perfect your skills against AI ninja robots in the offline practice mode


Dedicated server software included


SYSTEM REQUIREMENTS
Pentium 4 3Ghz, 1 Gig of ram and a Geforce 7600GT – it ran fine.
Website: Plain Sight
Plain Sight game