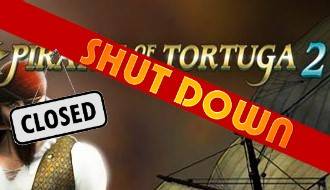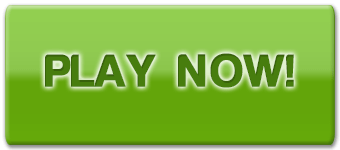 Pirates of Tortuga 2 score:
Pirates of Tortuga 2 screenshots: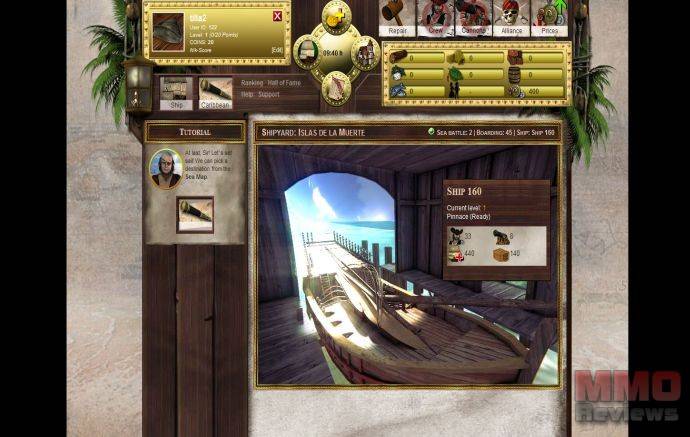 Pirates of Tortuga 2
( Play more Free MMO Browser-based games,Free MMOs games )
Pirates of Tortuga 2 review:
Developed by worldwidegames GmbH for Internet Browsers.
SYNOPSIS
Pirates of Tortuga 2 is a free to play browser based mmo game where you must conquer the Caribbean sea as a feared pirate. Build your own settlement, produce goods and buildings and create your own powerful pirate fleet. Capture, plunder and pillage – nobody's safe from you. Sail through the Caribbean and become a feared pirate through numerous sea battles. Experience the adventure of a lifetime! It's time to set sail. Players will only be able to complete activities if they are logged in.
Additionally, the game includes 3D technology and Flash animations, as well as an exciting new combat system and improved playability.
As captain of a pirate ship, the user can build his own settlements, produce goods and establish a powerful pirate fleet. He has to master different tasks and, of course, send his opponents to the bottom of the sea. The free strategy game is level-based and thus guarantees great fun and ever-greater challenges.
BACKGROUND
The game is set in the time period surrounding the year 1700.
Oh my God! What a night? Such a storm you have not experienced before. But the Lord was with you and your crew of nine other men. The others have not survived. You're stranded on a sandbar off the coast of an island which is one of thousands of small islands of the: Islas de Muerte. Actually a good place for a settlement.
KEY FEATURES
- Your own island rendered is 3D using the latest technology
- Quicker game starts and advanced beginners' protection
- Camera zoom
- Development of shipyards
- Building industrial facilities for supply and sale
- Construction of fortresses
- Raids on other pirate islands
- Establishment of pirate hideaways as protection against hostile attacks
- Greatly advanced combat system, including cannon battles and boarding fights
- Simplified alliance wars
- Simpler configuration of the crew and improved loading and unloading of the vessel
- Realistic gameplay - even pirates are not inmune to death
- Refined balancing
AVAILABLE LANGUAGES
German, english, french, spanish and turkish.
SYSTEM REQUIREMENTS
Internet connection.
Website: Pirates of Tortuga 2
Pirates of Tortuga 2 game