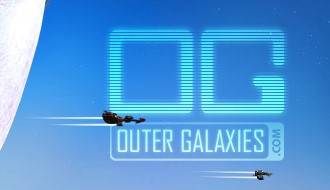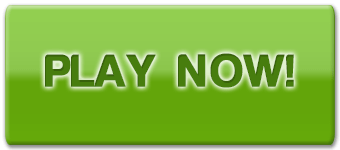 Outer Galaxies score:
Outer Galaxies screenshots: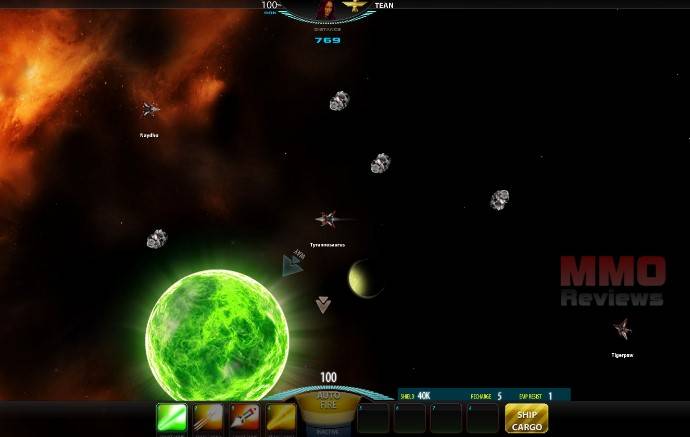 Outer Galaxies
( Play more Free MMO Browser-based games,Free MMOs games )
Outer Galaxies review:
Developed by Core Engineering for internet browsers.
SYNOPSIS
Outer Galaxies is a massively multiplayer online browser game. As today, players can begin and develop illustrious careers as Space Pilots. The MMOG Open Beta Version presents the player with a vast game world composed of 200 solar systems with 4,500 sectors divided into five galaxies. Players compete against thousands of other Space Pilots and against NPC's (Non Player Characters) with advanced A.I. capabilities. Thousands of challenges and treasures can be won, ensuring that there is an exciting and unique course of the game for each player. Players can also influence their adventures by buying premium items in-game.
FACTIONS
Andromeda Federation

War raged until the rebel tribes defeated the Centauri Empire in the Andromeda Galaxy War. The Andromeda Federation formed.
Centuri Empire
After years of peace the people of Omega Centauri formed a monarchist and militant society that started to colonialise and exploit other civilizations.
KEY FEATURES
- Full Realtime spaceship combat
- Player vs. Player and Player vs. Environment
- Over 500 items to collect, trade and construct
- Blueprint based construction system with custum ship crafting Refinement & Recycling system
- AI driven NPCs with different tactics & behaviours
- 2 playable factions and 1 NPC faction
- 5 Galaxies
- 200+ solarsystems,
- 4500+ exploreable sectors with planets, suns and special encounters Over 40 weapons with 12 different ammunitions to choose from.
- Asteroid harvesting to gain 14 different types of rawmaterials
- 25+ useable spaceships
- Alliances / Guild system with different roles and rights Advanced galaxymap with navigation system
- Full Player based market
- Over 8 powerful  premium ammunition types with special side effects. Hundreds of dockable stations
- Full drag and drop GUI functionalities
- Custom ship fit-out with upto 8 weapon & equipment slots Avatar ingame chat system with buddylist
- 60+ default avatars to choose from
- Rank system with 30 reachable ranks
SYSTEM REQUIREMENTS
Internet browser.
Website: Outer Galaxies
Outer Galaxies game