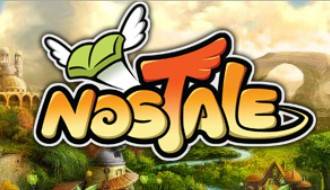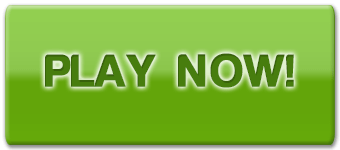 Nostale score:
Nostale screenshots: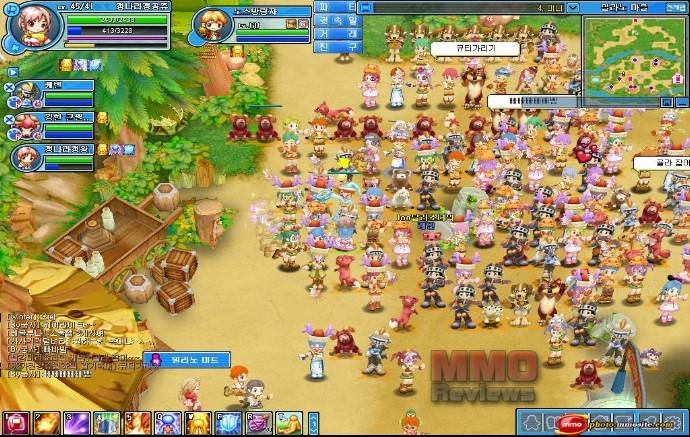 Nostale
( Play more Free MMORPGs,Free MMOs games )
Nostale review:
Developed by Entwell for Windows.
SYNOPSIS
NosTale is a  2D anime styled fantasy MMORPG. In NosTale, players can catch and train various pets, decorate their homes and complete long story driven quest lines known as Acts. Begin your trip as an adventurer, and eventually become a feared sword fighter, a skilled archer or a master of magic. With its interesting card based class system, it will be available over 15 possibilities for higher level characters.
GENERAL
The ultimate goal in Nostale: Global is to fight Dark Horn and his legion of demons in the land of death. On their way to the top, players have the choice of completing a variety of raids and acquiring a large selection of specialty cards which transform your character into one of over fifteen specialty classes. The ancient stories are full of angels and demons, gods and nymphs. Nowadays barely anyone on the four continents believes in these creatures. Lots of adventures are awaiting the courageous fighters, archers and magicians who wish to roam the towns and landscapes. Monsters cannot only be defeated, but also tamed as companions.
BACKGROUND
Once upon a time, people lived as one with mystical creatures and nature in a peaceful world, created by the goddess Ancelloan. During this time folk like the Kenkos, the Koaren and the Catsy developed, who lived far away from the people of their own world. The spirits of the forest taught the inhabitants to use elemental power and soon they had obtained power over fire, water and shadows.  
The people and the Kenkos, a folk living outside the town, used to live together as a peaceful community, but unfortunately the tranquillity did not last long. While the Kenko rebel due to the hard working conditions in the mines, conflicts and conspiracies are now the sign of the times. Help, brave warrior, to defy this rebellion.  
Young and inexperienced adventurers travelled from afar to the little town of NosVille to take part in a large battle. A lot of work was put into training them up in different types of battle. Some of them became masters of magic, others specialised in weaponry. These brave warriors now roam the country looking for treasures and above all, challenges.
FEATURES
- Choose from several different options to individually create your characters.
- Learn how to tame animals, so that you can turn them into your pets.
- Customise your world: build a comfortable home, decorate your terrace and plant colourful flowers and trees in your garden.
- Invite friends to play fun games with you or alternatively throw parties with them.
- Demonstrate your courageousness and face exciting adventures on the mainland or on the island of Glacernon.
MINILANDS
Nostale allow players to have their own Mini Land: a place where they can decorate with objects such as a house, lamp posts, trees, etc. It is also where the players' Warehouse are located. Friends can visit any player's Mini Land. There are four Mini Games that can be played in Mini Lands.
TIME STONES
Time Stones are missions within the game that can be done by a player and his or her party privately. There are level requirements for each Time Stone and they are needed to progress in the game's story.
CLASSES AND SPECIALIST
three classes and currently available specialist cards:
- Swordsman
-
 This brave warrior fights for honour and justice in battle, equipped with lethal blades. He has been trained for close combat as well as long range combat and can also use the power of elements to help him. Due to his multitude of abilities, he can take on several opponents at a time.
1. Warrior
-
Supportive specialization that excels at AoE and debuffing enemies.
2. Blade
-
Swift sword strikes make the Blade very powerful in PvP.
3. Crusader
-
Crusaders possess powerful buffs and are proficient in the use of cross bows.
4. Berserker
-
Proficient in pole arms, Berserkers deal devastating blows to single targets.
- Archers
-
An archer is as quick as a fox and has the eyes of an eagle. Even though archers may look cold hearted and distant, they fight for nature and possess a vast amount of knowledge that they use to their advantage. Their ancient lore includes knowledge about poison and toxins and using the energy in nature. Archers use their weapons in close combat and long range combat with lethal accuracy.
1. Ranger
-
Great solo class and heavy ranged damage dealer.
2. Assassin
-
Assassins use daggers and can tumble to deflect attacks, potent PvP class.
3. Destroyer
-
Wields guns and uses traps to clean multiple mobs at once.
4. Wild Keeper
-
Uses boomerang and specialize in Area of Effect spells and buffing team mates.
- Sorcerers
-
The Sorcerer can see beyond a human's range of vision, possibly even into other worlds and dimensions. They are well versed about the power of nature and are actually very warm hearted and sensitive. In addition to offensive magic used to attack enemies, they are known to use their sorcery to heal others or even curse them.
1. Red Mage
-
Fire specialists with high damage AoE spells.
2. Holy Mage
-
Supportive caster with healing and buffing spells.
3. Blue Mage
-
Blue Mages have multiple freezing / blackout spells along with AoE moves.
4. Dark Gunner
-
Specializes in DoT (damage over time) spells and debuffs.
In addition, there are three cards available to all classes:
Pajama
-
Obtained from the Pajama Fairy. Usable after job level 10.
Chicken
-
Rewarded for completing the Chicken Raid.
JajaMaru
-
Fire based specialization available to all classes.
SYSTEM REQUIREMENTS
OS: Windows XP
CPU: Pentium3 500 Mhz
RAM: 256 MB
HDD: 800 MB
Graphics Card:  Riva TNT / Radeon 7000+
DirectX: 9.0c
Website: Nostale
Nostale game