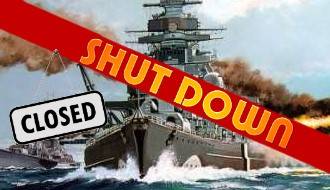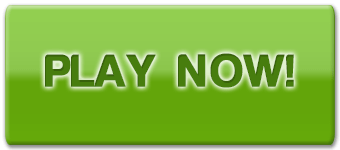 NavyField 2 score:
NavyField 2 screenshots: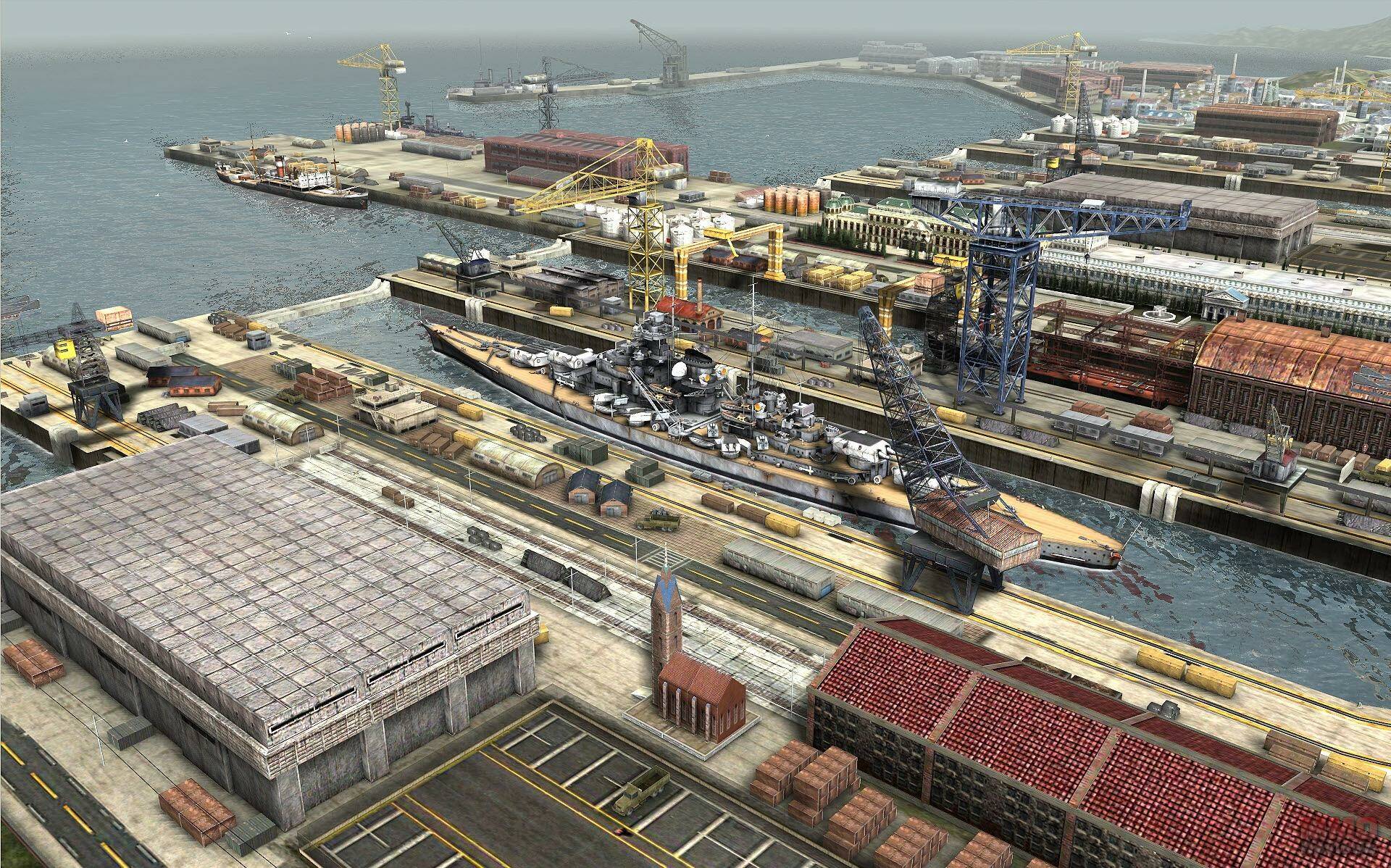 NavyField 2
( Play more Free MMO Browser-based games,Free MMOs games )
NavyField 2 review:
DEVELOPER
SDEnterNet
PLATFORM
Internet browser
SYNOPSIS
Successor to the 2007 released naval tactical game NavyField, NavyField 2 is a free-to-play Massively Multiplayer Online Tactical Simulation Game (MMOTSG) featuring 4 different nations with completely different ships in several hundred iterations. In a World War I and World War II setting, players are able to meet the largest and most powerful weapons in human history when they're put in charge of setting up a fleet to engage in large-scale battles with up to 64 players and 192 ships involved in PvP and PvE.
MAIN FEATURES
- Exquisite Combination of Strategy and Action
- Extensive maps and scenarios based on WW I and II events
- Improved controls to freely manoeuvre battleships
- More convenient UI to allow easier fleet formation
- A Maximum of 64 players with up to 192 ships in battle opening up a variety of strategic opportunities
- A variety of modes such as all-out war, and base capture, etc.
- New historical missions, fleet battles, and territory battle contents
NAVAL BATTLE ACTION
In NavyField 2, players will be able to experience massive naval warfare from World War I and II. They will roam the battlefield utilising various armour and equipment. In order to feel the thrill of blowing up enemy ships, there's a wide range of equipment from primary and secondary guns to torpedoes, depth charges, mines, and sonar at their disposal. Using your primary and secondary guns, you can deal severe damage to enemy vessels while distracting them with torpedoes and mines. Detect enemy submarines with sonar and destroy them with depth charges. Sneaking behind an enemy vessel, you're able to perform an ambush from the enemy's blindside. Harass enemy ships while helping out allies to dominate the battlefield.
Moreover, there are scout planes, fighter planes, bombers, torpedo planes, transport planes, and heavy bombers waiting for your orders. Secure a clear view with the scout plane and protect your allies by annihilating enemy aircrafts with your fighter planes. In addition, bombers and torpedo planes can be highly effective in a surprise attack. Occupy strategic locations with your transport plane and support your allies.
CUSTOMISATION
Choosing from a variety of nations, players are able to build and customize their own fleets and ships. They can also alter the configurations of detailed and accurate naval guns, torpedo launchers, fire control systems, engines, armour and so on. There are numerous unique ship styles available, including frigates, destroyers, battle cruisers, aircraft carriers, and submarines that can be customised according to your play style by changing the ship's armour or performance. Each ship has its own customizable abilities and it's also possible to upgrade them to a higher level.
NAVY BASE SYSTEM
The game's navy base system grants an exquisite combination of strategy and action. As bases are very important strategic points, players can turn the tide of battle by attacking and capturing one. They're able to change units or respawn from the captured base to escape from the enemy's attacks or to quickly jump into battle. A commander can help his or her allies by providing various support skills such as air support, and reconnaissance sweeps. Using the artillery at an occupied base, players can safely combat the enemy.
MAIN FLEET SYSTEM
For an intense battle of wit, players may draw up battle strategy and tactics by analyzing ships' strengths and weaknesses and take advantage of numerous bases dotted throughout the map. The main fleet system allows players to select 3 of their ships to form a main fleet and to switch ships according to different battle situations. Main fleet settings can be applied at the player's shipyard. Ships can be exchanged from a captured base, as well as from the starting base. After being repaired, damaged ships can be used again.
Large ships are equipped with powerful naval guns, but due to their size, they are vulnerable to torpedo attacks. Submarines are capable of performing stealth attacks using torpedoes, but they have low armour and durability. Small ships have fast movement speed, and submarine-detection ability, but their guns are relatively weak.
MULTIPLE BATTLE GOALS
In NavyField2, you have the possibility to choose between 2 battle goal options so far. When creating you own room, you can set different maps and battle goals. In order to win a battle, the enemy team has to be defeated within 15 min. If none of the teams is able to achieve this, the one with more points will win.
The battle goal options are:
All-out War
: Gain battle points whenever you sink an enemy ship. The first team to accumulate a certain amount of battle points will win the battle.
Base Capture
: A team will gain points regularly when occupying a base for a certain period of time. The more bases are occupied, the more points you will gain. The first team to accumulate a certain amount of occupation points will win the battle.
HISTORICAL MISSIONS
Players will join historical naval battles from World War I and II. These historical missions are comprised of epic naval battles from the past such as the Straits of Dover, Battle of Midway, Battle of the Eastern Solomons, and Battle of the Philippine Sea.
Become the admiral and command your fleet through the fierce and breathtaking battle, and lead them to victory. Be prepared to be overwhelmed as you experience battles that existed only in your imagination.
SYSTEM REQUIREMENTS
Minimum requirements
OS: Windows XP (SP3)
CPU: Intel Core Duo
RAM: 2 GB
HDD: 3 GB available space
Video card: 512 MB RAM
Directx 9.0c
Recommended setting:
OS: Windows 7
CPU: Intel Core i5 or better
RAM: 4 GM
HDD: 5 GB available space
Video card: 1 GB RAM
Website: NavyField 2
NavyField 2 game