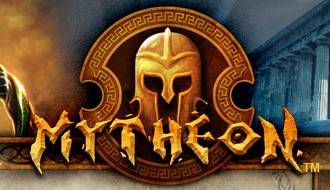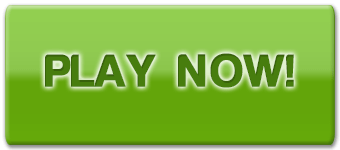 Mytheon score:
Mytheon screenshots: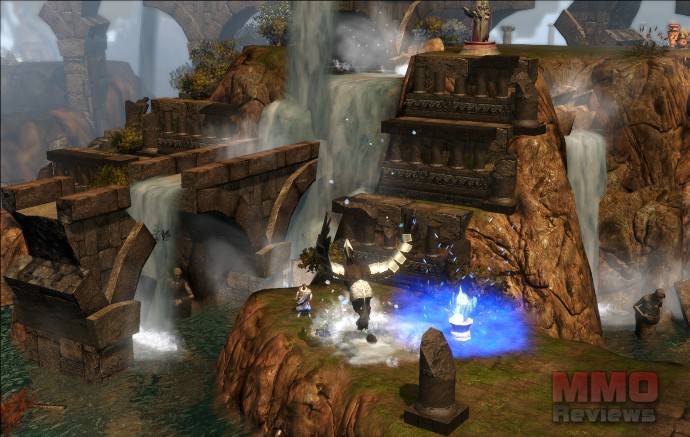 Mytheon
( Play more Free MMORPGs,Free MMOs games )
Mytheon review:
Developed by Petroglyph for Windows.
SYNOPSIS
Mytheon is an online, free to play, multiplayer action/RPG with strategic game play where players experience classic mythology come to life and challenge legendary gods to define their own fate. The setting and storyline incorporates well known mythologies from around the world — starting with Greece and Egypt, with expansions into Asian and other mythologies planned.
CLASSES
Play as one of three distinct classes, each with their own combat and Power Stone specialties.
Warcasters
warcasters possess the instincts and highly-developed battle skills of the finest warriors. Highly organized and tenacious, they believe true strength lies in the armies you command. They also suffer the weakness of having the least amount of healing potential. They must supplement their selection of battle stones with cross-class healing stones or potions if they want the battalion to survive.
Eidolons
the Eidolons are an order of warrior priests. Originally hailing from the sands of Egypt, the spiritually-oriented Eidolon class believes that balance, in the use of tactics, offensive and defensive weapons and powers, is the key to overcoming any enemy and seizing victory in battle.
Elementalists

Elementalists are the descendants of an ancient order of sorcerers, oracles, and mystics. This mysterious sect worshipped Hecate, the goddess of magic, and called upon her dominion over the earth, sea, and sky to summon the destructive forces of the elements and bind them to their will.
POWER STONES
Invoke devastating spells and summon faithful companions through the use of hundreds of unique and highly collectible Power Stones. Imbued with the essence of mythical creatures and earthly elements, they are gifts to humanity from the Fates themselves to help in the battle against the gods. Customize and manage your arsenal of Power Stones in order to develop your own style of play. Combat in Mytheon centers around the use of Power Stones. Some stones invoke spells such as searing fireballs or devastating tornadoes. Others summon mythical creatures like the mighty Pegasus to fight for you. Other stones conjure fantastical structures to guard your flanks or magically enhance your powers. Gain the upper hand over your adversaries by crafting rare and powerful stones through the use of arcane recipes.
SYSTEM REQUIREMENTS
Windows XP or Vista with DirectX 9 (no DirectX 10)
2.0 Ghz Intel Pentium 4 (or AMD equivalent) - single core
512Mb of system RAM on XP, 1Gb for Vista
128Mb of video memory
Digital audio playback (card or on-board)
3D video accelerator w/ Pixel Shader 2.0 (Nvidia GeForce 6 series+)
Website: Mytheon
Mytheon game