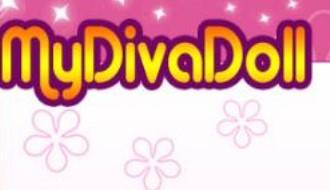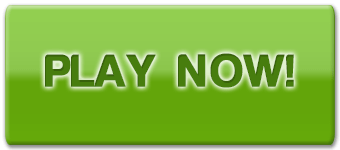 My diva doll score:
My diva doll screenshots: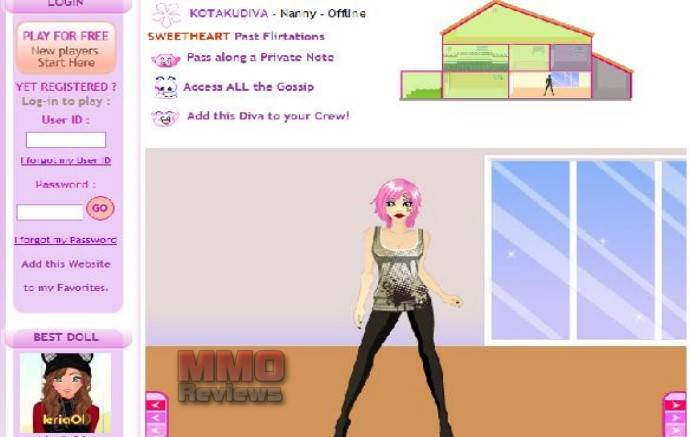 My diva doll
( Play more Free MMO Browser-based games,Free MMO management games,Free MMOs games )
My diva doll review:
Developed by Acclaim for Internet browser.
SYNOPSIS
MyDivaDoll is a browser based game of fashion and design. In this game you create your DivaDoll, Train her for a cool dream job in fashion or entertainment, Shop for the latest look, decorate her Condo, and help her Flirt with good looking guys!
FEATURES
· Design a fashionable look four yuor divaDoll
· Choose clothes to match your mood! Your divaDoll can be as trendy, elegant, or classic as you decide!
· Your own cool condo is yours to decorate, whith eye-popping indoor and outdoor spces.
· Your DivaDoll is only steps away from a Dream Job in fashion or entertainment!
DIVABUCKS
She has a job! She makes DivaBucks to get the coolest stuff for her closet, to decorate her Condo and to experiment with Makeovers. Your DivaDoll can report for her job once per day and will earn the salary that is associated with her gig.
All DivaDolls can earn DivaBucks as a Nanny. But if you want her to earn the really DivaBucks, and some respect, choose a cool Career Path for her and Train her to do the job.
SYSTEM REQUIREMENTS
Internet connection and Java.
Website: My diva doll
My diva doll game