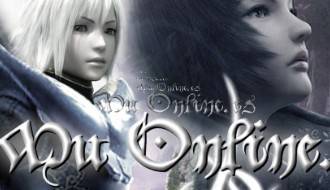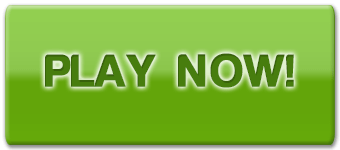 Mu Online score:
Mu Online screenshots: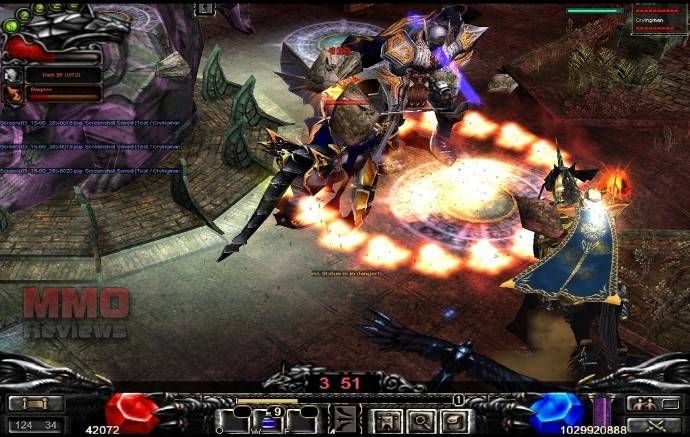 Mu Online
( Play more Free MMORPGs,Free MMOs games )
Mu Online review:
GAME TYPE:
Free to play MMORPG
PLATFORMS:
Windows
DEVELOPERS:
Webzen
GAME SYNOPSIS
Be transported to the mysterious continent of Mu, a medieval fantasy inspired realm of monsters and magic where players rise up as the heroes needed to overcome the numerous monster and malign forces that threaten the land. Complete with multiple PVP and PVE elements, eight unique classes, trade, crafting and questing the game is a feature heavy free to play MMORPG geared towards solo and team based play.
MAIN FEATURES
- 8 Classes
- Multiple PVP systems
- Questing, dungeons and world bosses
- Form your own guild and fight in guild based conflicts
- Acquire powerful items and improve your character
- Story driven content
- Free to play MMORPG
THE GAME
At its core Mu Online is a classic old school MMORPG, released over a decade ago in 2003 the game has a nostalgic gameplay style unseen in many more modern titles. With quest based elements and more open sandbox PVE content, the game has been updated each year with new "season" updates and currently finds itself in Season 11, bringing a variety of new content. In the game players will primarily work towards building up their character by gaining XP from killing creatures and completing quests, growing more powerful and arming themselves with better gear so that they can take on even greater challenges.
CLASSES
There are eight classes in the game including three core classes that are available when players make their first character, after this other classes become available when the player levels their character up to specific high levels, making these classes then available to play as with a new character. The classes cover a variety of playstyles with their unique skills and mechanics, covering melee combatants, ranged, support, hybrid casters and more; as well as this each comes with unique gear items to help improve it and can evolve it's class into an improved version.
PVE EVENTS
There is a wide variety of available PVE content in the game for players to explore; starting with traditional quests players will be able to take on tasks from NPCs all across Mu and head into dangerous locales to complete them in return for XP and great rewards. Players can also simply go exploring on their own, finding monsters and fighting them to level up their character and become even stronger.
Aside from this there are specific events in place that will challenge both individuals, groups and guilds, ranging from a selection of boss style events such as the deadly Golden Invasion where known creatures appear around the world in Golden form with improved stats and attacks to make them more deadly. The White Wizard Invasion is a constant threat and players must seek out both him and his orc horde armies that he has rallied, defeating the orcs and the Wizards themselves will yield great treasures for any daring adventurer.
PVP
The game supports numerous PVP features in the game offering something for everyone, including one on one duels for players that just like to test the water, however, for those who love PVP the game has a variety of more in depth systems available:
Battle Core – Here players from different servers are able to come together to battle in cross-server combat so that players of the game can determine who is the greatest PVPer of them all.
Open World PVP – Particularly prevalent on PVP marked servers, players can attack one another in combat and take on Outlaw status where they are flagged to kill by Hero players; as an Outlaw players risk losing XP and gear for the thrill of the kill when attacking innocent players.
Gens System – Created around two faction; Gens Duprian and Gens Vanert, players can join one of these factions and engage in faction wars, fighting for contribution points which will allow them to unlock rank promotions and gain new items and rewards.
Castle Siege – A guild focused PVP objective, one guild owns a castle and must defend it from invading guilds once per week, offering high challenge PVP to players with one of the greatest bragging rights in the game; your own castle.
SYSTEM REQUIREMENTS
Op. System: Win XP
Processor: Pentium 2.8GHz
Graphics: Radeon or GeForce 6x00
Memory: 2GB
Hard Drive Space: 6GB
Website: Mu Online
Mu Online game