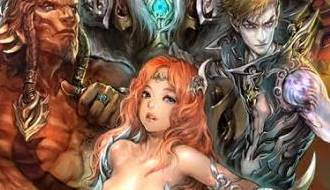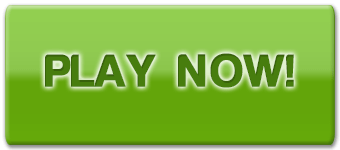 MU Legend score:
MU Legend screenshots: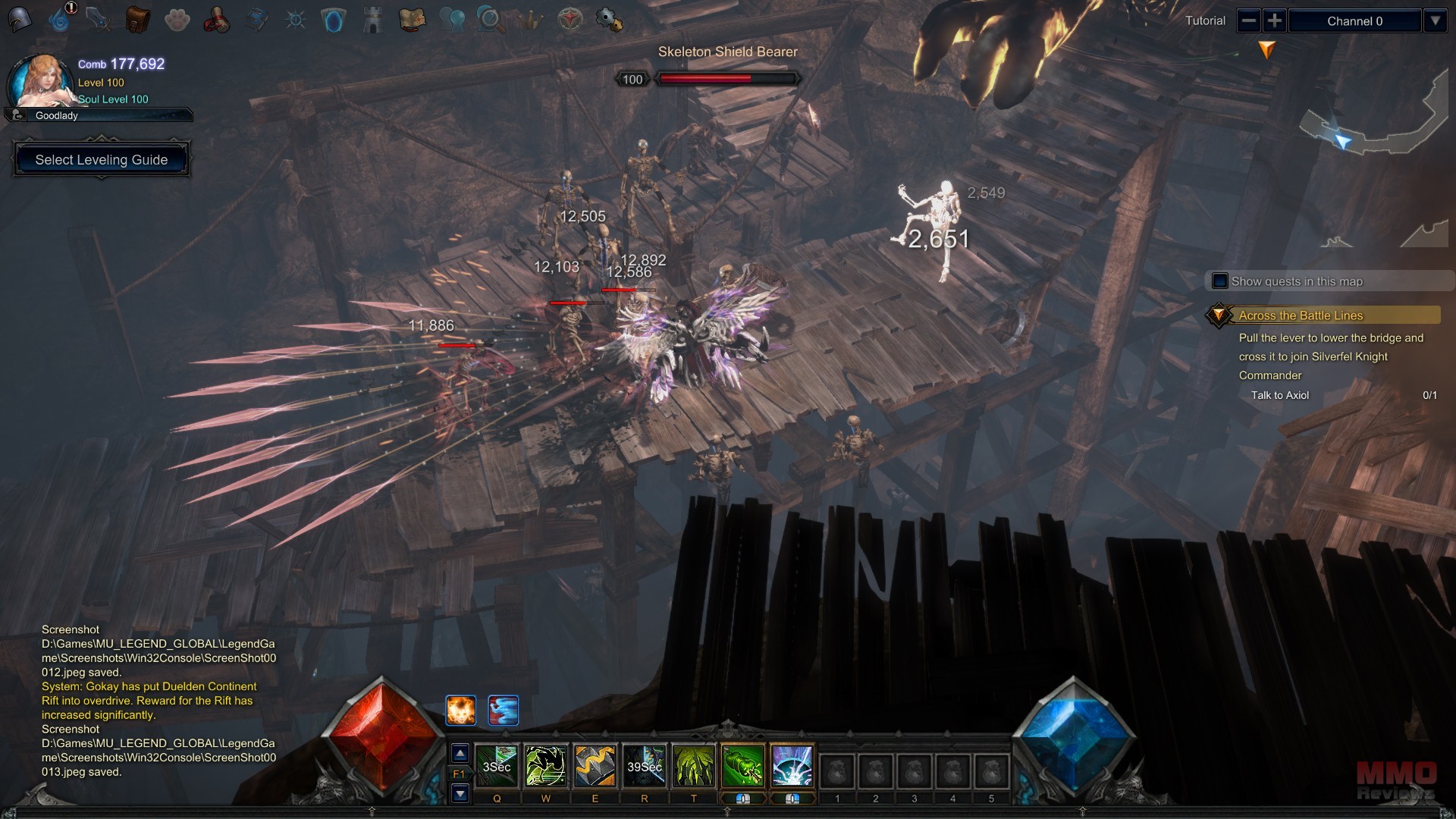 MU Legend
( Play more Free MMORPGs,Free MMOs games )
MU Legend review:
GENRE:
Free to play Action RPG
PLATFORM:
PC
DEVELOPER:
Webzen
GAME SYNOPSIS
A free to play fantasy MMO, MU Legend is the follow on of the popular MU Online and heads back to the dark grim world where now a malign god has escaped their restraints and waged war upon the realm almost bringing it to its knees after a bloody campaign. As one of the final champions of the realm you are sent back in time to stop the devastation before it even happens in this story-focused PVE questing MMO with PVP elements.
MAIN FEATURES
- Five classes to play as with two unique specializations each
- Cuztomizable characters with Souls, artifacts and more
- Beautifully designed graphics and immersive environments
- Acquire and level up your pets
- Various PVE and PVP focused events and content
- Instanced based dungeons
- Completely free to play
THE GAME
The main content in the game focuses on a story-based adventure where players will pick up quests, head into the wilderness and dangerous dungeons to fight various creatures, acquire loot and XP in order to progress through the game into even more challenging environments. The combat itself uses mouse click controls and hotkey attacks where players will take on dozens of enemies at once in truly action packed battles, unleashing devastating abilities with flashy visual effects.
PLAYER CLASSES
The game has five playable classes for players to select: War Mage, Spellbinder, Whisperer, Blader and Dark Lord, each of which has a unique playstyle, role to fill in a group and abilities. There are elements of appearance customization with a handful of different faces and hairstyles, but each class is locked to a specific gender. Some class details are:
War Mage – With relatively low health and defenses, this magic caster can deal the most devastating area attacks of any other class, they can be customized into a traditional mage style caster using a staff, or a more assassin-type caster
Dark Lord - The most balanced class in terms of theirt attack and defense, whilst they do not excel greatly at anything, their balance makes them dependable and lacking major weakness in any area which is in itself a strength; they can focus on area attacks and the ability to bolster allies and protect them in combat
Every class has two different "Growth Patterns", paths to specialization that they can follow that not only changes the weapons they will use and the skills that they have available, but the very role that they will be able to fulfil as a solo adventurer or companion in a team of other players.
FURTHER CUSTOMIZATION
The game offers a variety of ways to further customize and upgrade the combat proficiency, primarily using the Soul Box system where each level a player acquires a Soul XP point to spend on various Souls that can improve their character's stats and abilities in different ways. The Soul Box is divided into four areas: Defense, Attack, Support or Misc, with each area having four individual Souls to upgrade by putting points into it. As points are spent a Soul's power increases and at different point milestones unlocks additional benefits, giving extra benefits to those players who forgo versatility in favor of specializing. The individual Souls can range from Physical Attacks, Magical Defense, XP earning and Zen earned from enemies.
Beyond the Soul system players can improve their character through skill Mastery at later levels, crafting and upgrading wearable artifacts, and acquiring and training Pets as battle companions that provide a variety of boosts when they are summoned.
PLAYABLE CONTENT
MU Legend provides a variety of PVP and PVE focused content and events:
Dungeons and Rifts - The game has numerous instanced based dungeons that can be entered all around the world, often story driven this content is repeatable and can be played solo or coop with a group. With Rifts the dungeons themselves are procedurally generated and so the monsters players face and the layout of the dungeon itself is different every time, with the content they go up against being scaled to the player. Players can choose the difficulty of standard dungeons to increase the challenge and available rewards, whereas periodically Rifts open up Dark Rifts which naturally have an increased difficulty
PVP Options - Players can battle against AI version of other players in the 1 vs 1 Arena Event, or they can go head to head in team based battles with the Altar of Spirits for some point capture matches with either 5 vs 5 or 10 vs 10 matchups
SYSTEM REQUIREMENT
OS: WinXP SP3, Win7(32-bit) SP1 and above
CPU: Intel Quad Core / AMD Phenom II X4 and above
RAM: 3GB and above
Graphics Card: Geforce 8800GT / Radeon HD4850 and above
Direct X: 9.0c and above
Disk Space: 25GB and above
Website: MU Legend
MU Legend game