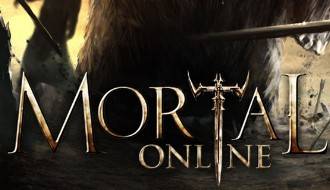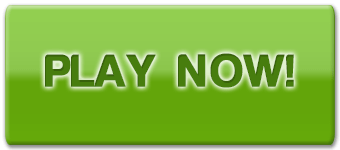 Mortal Online score:
Mortal Online screenshots: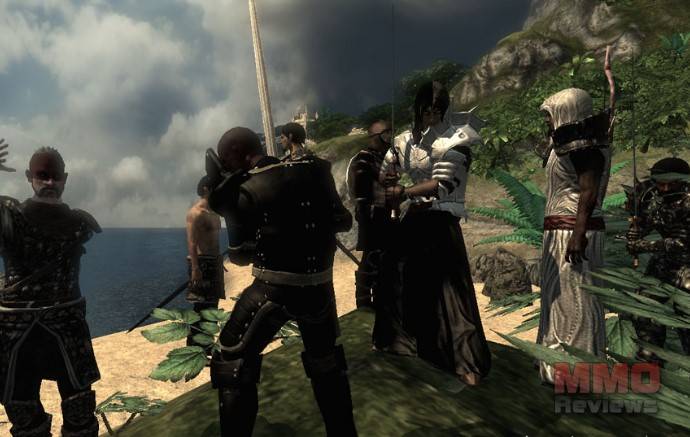 Mortal Online
( Play more MMORPGs,Pay 2 Play MMOs games )
Mortal Online review:
Developed by Star Vault for Windows.
STATUS
Beta
RELEASE
Q4 2009 - Q1 2010
SYNOPSIS
Mortal Online is a next generation PC MMORPG both in terms of graphics and gameplay. There are no PvP zones, only an open realistic world where you are free to choose your own path. Experience true real-time combat where you decide every move your character makes and where your personal skill really matters. It will primarily be an RPG game, with core sandbox mechanisms to allow a lot of freedom to players. The game has no level/class system, but rather a skill based system. Players will be measured heavily on their skill as well as the skills they've chosen to train on their character. Players can have multiple characters per account, and all characters on a specific account share a soul called a Deva which binds the characters and their actions.
CLASSES AND CLASS-RESTRICTIONS
Classes in Mortal Online will work rather different than in most other MMORPG's. You don't begin the game as a specific Class, although you may choose from different presets to get some help along the way to become one. Classes are managed by special Guilds in the game (meaning "traditional" labor- or profession-guilds like merchant-guilds, blacksmith-guilds, thief-guilds and so on) where you have to apply and get accepted to get the specific Class-title. (You may choose whether to show the title publically or not).
RACES
Thursar
Thieves, traitors, beasts. The fear of the Thursar (half orcs) has brought them many undesirable names. As sons and daughters of the unspeakable crimes committed in the wake of a war, the half orcs' life stories are often stained by tragedies.
Tindremene
The Tindremenes are renowned for their history as conquerors. Before the Conflux the Tindremic Empire dominated large parts of the known world, with outposts in each and every corner of the realm.
Khurite
Life on the Myrland steppe also affects its human children, the Khurites. The Khurites are among the best riders in the world, and the horse and mammoth play important roles in their culture and society. The Khurites don't regard themselves as one people instead the difference between the various tribes and one's ancestry is important.
Kallard

pending
Sidoian
pending
Veela
pending
Sheevra
pending
Sarducaan
pending
Blainn
pending
FLAGGING SYSTEM
The balance of Mortal Online's open-PvP relies heavily on its flagging system. Each player and NPC (Non-Player Characters, Creatures etc) in the game has a flag (color) that is visible to you when you highlight or target them. The color will tell you some basic facts about that player, for instance if it's "ok" to attack him/her or not, although you will never be forbidden to do so by the system. You too have a flag of course, visible to yourself at all times.
Getting to know the basics of the flagging system is easy when playing the game, but unfortunately rather complex to describe. However, when you first start playing, all you need to know is:
-
Neutral/Blue
players are innocent (well, as innocent as they get) and it's not ok for you to damage them. You may not steal from them, cast suspicious spells or poison them. If you do so, you become Allowed/Grey. Kill enough of them and you will eventually be flagged as a Murderer/Red.
-
Allowed/Gray
players have behaved badly in some way against you or someone else in the last few minutes, meaning you can attack them without becoming Grey for everybody else. But remember, if you attack them first, they have the right to attack you back! (Meaning they see you as Grey.)
-
Murderers/Red
players have committed several murders, and you better look out for them. You can attack them without turning Grey for everybody else, but if you attack first, they have the right to attack you back! (Meaning they see you as Grey.)
ATTRIBUTES AND SKILLS
Character skills are very important in Mortal Online, as it is your skills and not any "character level" that define what you can and cannot do in the game. The skill system itself is very dynamic, meaning attributes and skills are dependent on each other, and that training one of them also improves the other. It also gives you the opportunity to fully customize your character.
Attributes

-
Basic Attributes
contains your Name, the Name of your Deva, Race, Sex, etc. Most of these attributes are permanent or at least won't change very often.
-
Primary Attributes
are attributes such as Strength, Dexterity, Intelligence, etc. These are the attributes that define the core of your character and gives you the possibility to train certain skills, and limits to what extent you can train others.
-
Secondary Attributes
are attributes that are calculated from other attributes, like Health, Mana, Stamina, Movement, etc. Skills may also affect these attributes.
Skills

-
Primary Skills
; the Primary Skills are the most basic skills in the game and also the foundation for the rest of the skill tree. All characters have these skills from the start, but it's up to you which of them to train.
-
Secondary skills
; The Secondary Skills are the bulk of the skill tree. They are of a vast number of skills that are connected to each other in a very complex network. Secondary Skills have to be discovered and learned in the game by books, tutoring and/or to a lesser extent by other means like magic or achievements.
-
Learning skills
; A Learning Skill is passively trained by "reading a book" or "studying it mentally".
-
Deva skills
; Some of the Secondary Skills are tagged as Deva Skills. (The Deva is the player's "shared soul" that connects all the player's characters on his/her account.) When a Deva Skill is trained, all the player's characters will benefit from that training.
BETA / WHERE TO BUY
Mortal's store
.
SYSTEM REQUIREMENTS
Minimum configuration (1024x768, detail reduced)
OS: Windows XP Service Pack 2 or Windows Vista
Processor: Intel Pentium 4 3Ghz or equivalent
RAM: 1GB
Video card: ATI Radeon 9800/nVidia GeForce 6600
Video memory 256MB
Hard drive space: 5-25GB
Website: Mortal Online
Mortal Online game