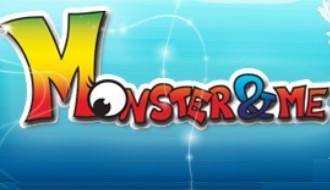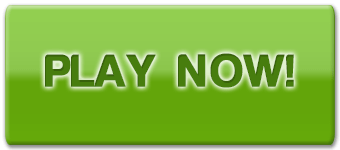 Monster and me score:
Monster and me screenshots: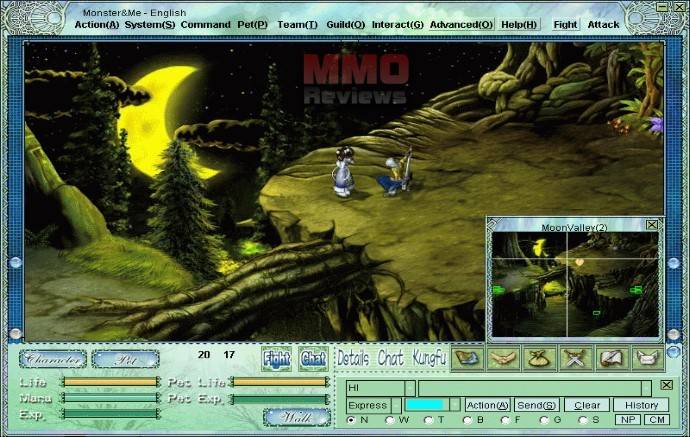 Monster and me
( Play more Free MMORPGs,Free MMOs games )
Monster and me review:
Developed by TQdigtal for Windows.
SYNOPSIS
Monster & Me is a 2D MMORPG inspired by Chinese myth and culture. In the game, the player can catch over 200 monsters that they can train as pets, to fight alongside their characters, or to sell, trade with others, and even raise to battle against others' monsters for supremacy.
GENERAL
The story covers a traditional good vs evil fight, and the RPG side is not ignored. The game features an opportunity for the player to craft his or her own spells as well as a system that lets you teach other characters. Monster & Me also contains several minigames.
GAMEPLAY
In this game you train a pet to fight for you. You have to raise, train and evolve your pet to compete against other players and fight against your enemies. You can get or buy new stronger pets. This game does not have the best graphics but can provide hours of fun.
FEATURES
- There are hundreds of weapons and armor to choose from, or battle yet, you can simply create your own. You are able to touse the fabled Wuxing Oven to create your won unique items; either for your own use, or to sell. There is even the opportunity to invent your own magical spells, you are able to design how they are going to look and how much damage the spell can do. Then you can either use the magic against your foes, or teach the spells to your friends.
-  If you are tired from the fighting, Monster and Me gives you the chance to get away from the battlefield and relax. Why not build a beautiful home, you can decide where to build it and pick from a variety of blue prints. When you're done you can visit the furniture store and fill it with beautiful items, creating the perfect retreat fit for a hero.
- Feeling lonely? You could always get married. You can have a simple wedding with your soulmate, or a beautiful festival with flowers and fireworks! There are many beautiful locations, just perfect for a marriage and a honeymoon.
- There are also mini-games awaiting you, try your luck in the casino with the slot marchines or the dicegame. You can also bet against other players in the pet and player arena's.
SYSTEM REQUIREMENTS


Windows 98/ME/NT/2000/XP


200 MHz or faster Intel/Pentium processor


128MB RAM (recommended)


1.2GB free hard drive space


Video card with 2MB RAM or higher


DirectX 6.1 or higher with compliant video and sound


Microsoft Media Player 7.2


Website: Monster and me
Monster and me game