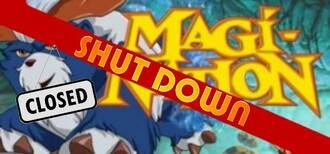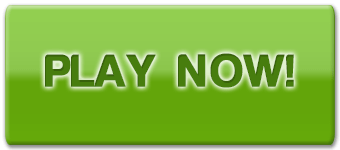 Magi Nation: battle for the moonlands score:
Magi Nation: battle for the moonlands screenshots: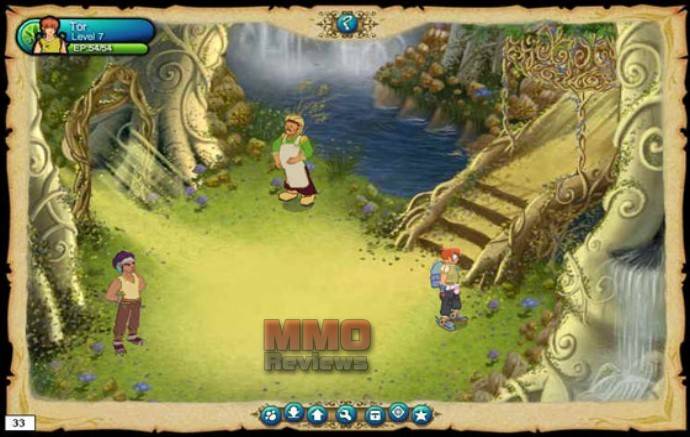 Magi Nation: battle for the moonlands
( Play more Free MMO turn-based,Free MMORPGs,Free MMOs games )
Magi Nation: battle for the moonlands review:
Developed by Cookie Jar Entertainment.
SYNOPSIS
Magi-Nation: Battle for the
Moonlands is a 2D top-down web based MMORPG. Its armed with multiple styles of play (Quest, Player vs. Player and Coliseum), a user friendly menu system that enables players to quickly manage their items, spells and creature collection, an intuitive interface that encourages players to take control of the game experience and an in-game micropayment system for easy upgrading.
BACKGROUND
The game is based on the popular children's animated television series of the same name, which follows the adventures of 15-year-old Tony Jones, an average teen from Earth who finds himself mysteriously transported to the magical world of
Magi-Nation
.  Tony and his two young Magi heroes-in-training follow an incredible journey of riddles, battle and self-learning on their journey to defeat the evil Shadow Magi who are out to rule their world.
GAMEPLAY
In Magi Nation, you basically run around certain themed levels (for example, a water themed level), fighting the monsters that inhabit these levels to obtain Animate Shards (which can then be transformed into Dream Creatures, monsters that fight beside you in battle) and to do the quests.
COMBAT
These turn based battles use an ATB style system from the Final Fantasy games. In combat you have to wait for a bar to fill up, once the bar fills up you can perform an action. I've got to say, that this is a fairly refreshing take on a MMORPG battle system.
SYSTEM REQUIREMENTS
64 MB 3D-accelerated Video Card
Sound Card
Keyboard & Mouse
Internet Connection
Web Browser
Website: Magi Nation: battle for the moonlands
Magi Nation: battle for the moonlands game