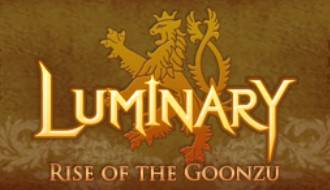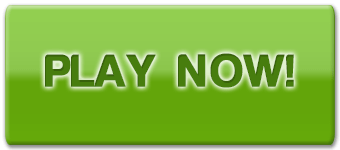 Luminary: rise of the Goonzu score:
Luminary: rise of the Goonzu screenshots: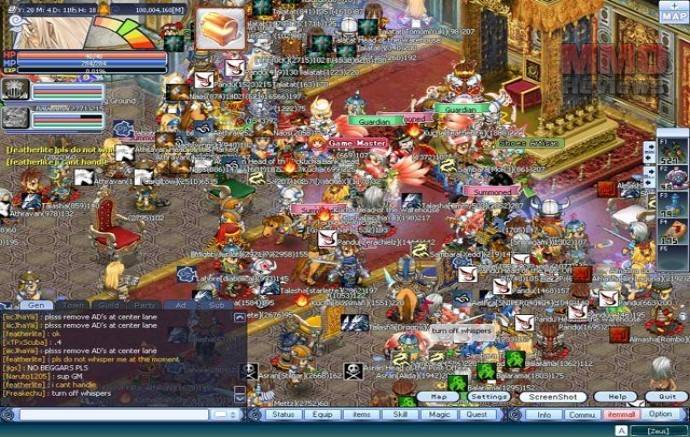 Luminary: rise of the Goonzu
( Play more Free MMORPGs,Free MMOs games )
Luminary: rise of the Goonzu review:
Developed by NDoors Interactive for Windows.
SYNOPSIS
Luminary: Rise of the Goonzu is a unique 2D fantasy MMORPG with a strong focus on player interaction. The game's economy is entirely player run and the game features an impressive political system where players actually get to vote on who becomes the server's monarch, who essentially rules the server. Luminary is certainly one of the most innovative free MMORPGs out there and well worth checking out.
CLASSES AND WEAPONS
Players can choose between an artisan, a warrior or both. Players can also choose merchant or even be a politician.
They s can specialize in using certain weapons, which in turn become the game's classes. Luminary's weapons are:
Sword
-
Swords are faster than the other melee weapons but deal the least amount of damage.
Spear
– Average speed and average power. Spears are the most balanced weapons in the game.
Axe
–
Perhaps the slowest weapon in the game but deals the most damage.
Bow
-
Fast speed and average damage.
Gun
–
Slower speed than a bow but it has more damage and a bit more range.
Cane
–
Canes are required to use spells. They are powerful but require the constant use of MP potions and other reagents, so it's the most expensive weapon type.
SUMMONED MONSTERS
Players are first able to summon a monster as a pet at level 25. When a player first summon a monster it will only be able to fight for a short while, and it will need to rest before fighting again. Summoned monsters gain experience points just as players do, and they do not have to fight a monster to gain experience.
ECONOMY
Players are able to manufacture and sell their items in the market or to other players. This is a major focus of the game, and one of the major ways for a player to earn money. Players are also able to enchant their weapons for extra elemental damage, or enchant their armor for added elemental protection.
A simple stock exchange system allows players to become a shareholder of different towns to gain more profits and participate in elections. Sharing the profits among residents or shareholders to gain respect and reputation among other players is widely accepted and allowed by the game's staff.
A simple commission system is set up as well, allowing the player to set the commission rates for different facilities in the town to gain profits and compete with other towns.
SKILLS
Players are allowed to practice different trade skills such as: Weapon Making, Cooking, Medicine, Fishing, Mining, Farming, Equipment Making, Accessory Making, and others. Skills play an important role in Goonzu because they are needed to crated all of the existing items in the game. Roughly 90% of all items in the game are player-made.
POLITIC
Players are allowed to participate in the shareholder election to elect or to become a town chief, as well as appoint their own department heads. The other main election method is the election of the GoonZu (Server Master) a role played by one player that is given almost as much power as a Game Master. This Person is forced to select 5 other players to represent himself as ministers.
On top of this some of the 5 ministers that make up the council can have their own political team and these teams are called Guardian Angels and Police. All of these rolls are simply chosen by the ministers, without a vote.
SYSTEM REQUIREMENTS
OS: Windows 2000 / XP / Vista / 98
CPU: 800 MHz Pentium 3 or equivalent Athlon processor
RAM: 256 MB Memory
HDD: 1 GB Free
Graphics Card: Video Card with at least 8MB DirectX 3D Accelerator
Website: Luminary: rise of the Goonzu
Luminary: rise of the Goonzu game