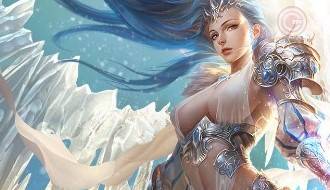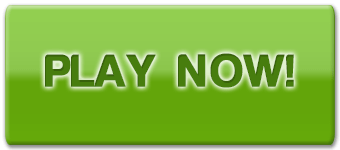 League of Angels score:
League of Angels screenshots: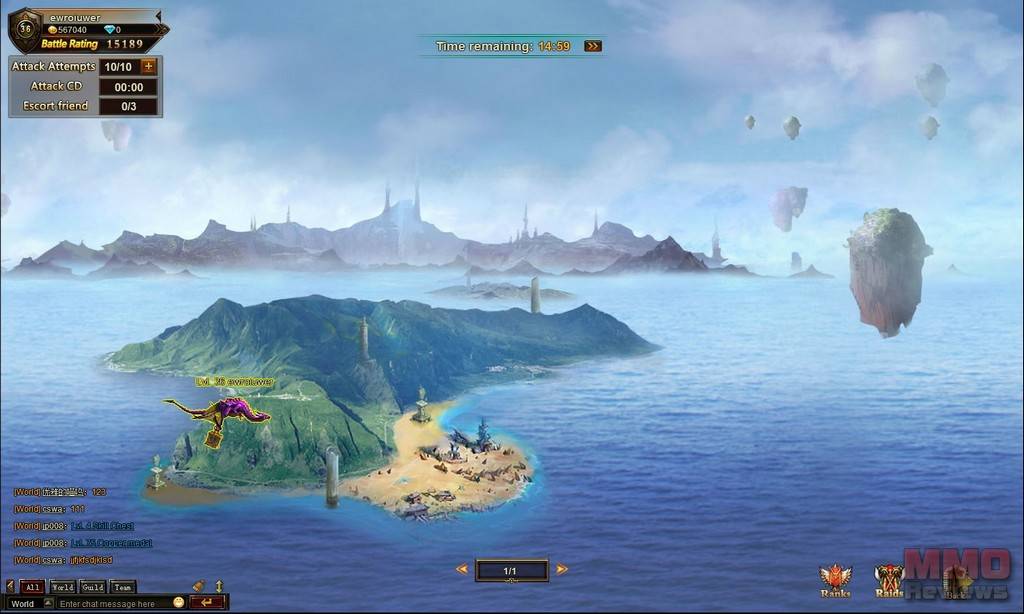 League of Angels
( Play more Free MMO Browser-based games,Free MMORPGs,Free MMOs games )
League of Angels review:
Developer:
Uuzu
Platform:
Internet browsers
OVERVIEW
League of Angels is a browser-based free-to-play fantasy massively multiplayer online role-playing game that puts players into the shoes of a chosen hero predestined to defeat the Dark Lord and put an end to his reign of terror. During their journey, they will come across a variety of angels that need to be rescued to have them join your cause and assist you in combat.
KEY FEATURES


Original fantasy setting with real world lore mixed in


Two playable classes: Warrior and Mage


Awesome powers and gear to equip your hero for combat


Unique angel companions fighting at the player's side


Automated turn-based combat


Team Dungeons for groups


No download required


Free-to-play


AVAILABLE CLASSES
Players may choose between a devastating elemental mage and a battle-hardened warrior. Depending on their choice, their hero's attacks and defences will vary in combat. Both classes are available in a male and female version that possesses their own unique artwork.
ANGELS
Players are accompanied by a Guardian Angel, starting with Nocturna, the first angel they come across. In the course of their journey, they will encounter several other angels willing to join their side. Angels first and foremost assist the player's hero in combat with their own powerful attacks and buff different party members with their Halo power.
There are multiple different ways to make your angels more powerful: Bonding them to your character typically allows them to gain XP and subsequently rise in level as well. You are also able to use astral tears to quickly boost the abilities of any angel belonging to your party, or equip them with ancient breastplates called Aegis to help them restore in battle and improve their skills and buffs. This specific armour revolves around the twelve zodiac signs and come in a different type for each of them.
QUESTING
During their adventure across the fantasy world, players are presented with a plethora of quests tasking them to fight gods, demons and monsters of all kinds to prove themselves as the prophesied hero. You won't have any difficulties to find the next NPC in the quest chain or your destination as a single click on the link in your quest log will automatically take players to the required place. This way, the game ensures that you don't waste time trying to figure out where to go and whom to speak to.
REWARDS
While questing, players will be rewarded with gold, XP and gear. The game, however, incorporates several additional features players are able to unlock when levelling up. These grant extra items and random prizes for logging in at a daily basis, continuing to play, etc.
Another key feature regarding rewards is the chance to obtain Astrals, which are powerful components able to automatically enhance the hero's stats, mana points and hit points as they reach higher levels.
COMBAT
In League of Angels, combat is made up of instanced turn-based battles in which the opponents exchange their attacks until one of them is defeated. This process is entirely automated and the player's involvement is non-existent after having entered the battle. In order to be successful, it's vital to focus on equipping your hero with the best of skills and gear of the highest quality available as well as on levelling up your accompanying angels and increasing your hero's stats.
Once decisive battles are over, you will be given a score for your performance in this instance, which determines the amount of XP and rewards you will receive in return. You will be furthermore allowed to turn over one of four cards that either grant a single but powerful Astral Tear that can be used to level up your angels or an varying amount of extra gold.
VIP
Besides being free-to-play, the game also offers a VIP subscription that offers several different bonuses and in-game benefits other players don't have access to. For example, VIP players are exempted from cool downs, allowed to use alchemy for free, to make more purchases and moreover get improved access to additional game features that are restricted for non-subscribing players.
SYSTEM REQUIREMENT
Internet browser
Website: League of Angels
League of Angels game