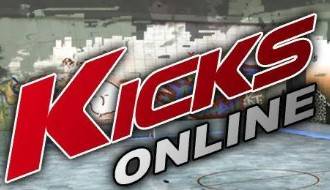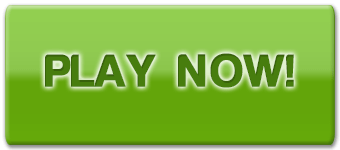 Kicks Online score:
Kicks Online screenshots: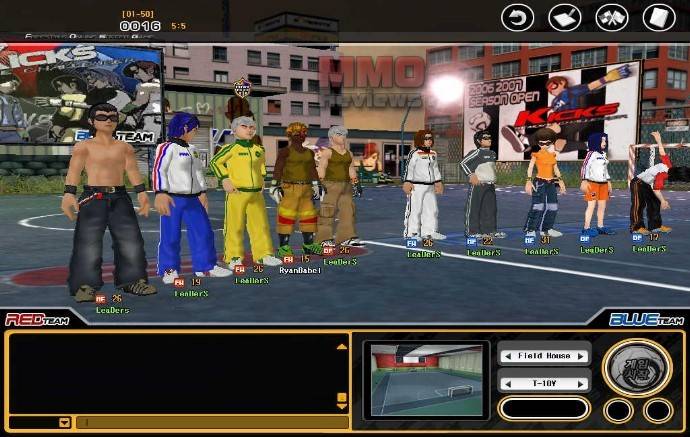 Kicks Online
( Play more Free MMO sport games,Free MMOs games )
Kicks Online review:
Developed by Entermate for Windows.
SYNOPSIS
Kicks Online is a 3D soccer MMO which emphasizes small street matches over more formal stadium games. With three positions (center, midfield, and defender) and 17 stats, this is certainly an in depth game. Gameplay feels a bit choppy and the controls are difficult to master but soccer fans currently have no alternative to Kicks Online.
GAMEPLAY
It is important to note that Kicks Online has a very informal gameplay style, think of it as 'street soccer.' There are no out of bounds, no fouls, no yellow or red cards. This doesn't mean the game is simple, it is actually quite complex.
POSITIONS
Characters positions determine your basic set strengths and weaknesses, corresponding roughly to the roles of real football: each position will enable you to aquire special skills and training to take on the other team. Depending on the amount of training and equipment the player will have access to, characteristics such as speed, endurance, agility, dribbling, tackling, passing, shooting, heading, stealing, and many more will be determined.
Forward
: (FW) a character up front in the oppositions goal area, with outstanding running, dribbling, shooting abilities. Practically responsible for scoring the goals!!
Midfielder
: (MF) taking some skills from both forwards and defenders, he has the duty of stealing the ball from the opposing team, to feed it to the striker and perhaps even score.
Defender
: (DF) Characters whose position is behind midfielders and mainly provide support to the goalkeeper. They are good at stealing, tackling, and heading the ball and their primary function is to prevent opponents from scoring a goal.
TEAM PLAY
Key factor to win matches will be teaming up with other players to penetrate defense line of the opponent team and manage systematic defense.Additionally, specific skills are needed to compose well rounded teams able of attack as well as defense.
CONTROL
Player could experience tackle, centering, overhead shooting and individual skills as you could see in real soccer. A wide range of abilities can be performed through experience and development of each individual characters.
CEREMONY SYSTEM
Ceremonies can be created with other teammates to enhance the gaming experience.
SYSTEM REQUIREMENTS
OS: Windows XP / Vista
CPU: Pentium III 1.3ghz
RAM: 256MB
HDD: 800MB
Graphics Card: geforce 4 / radeon 9000
Website: Kicks Online
Kicks Online game