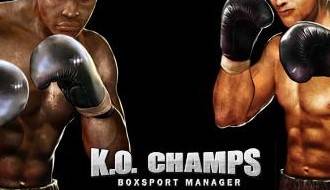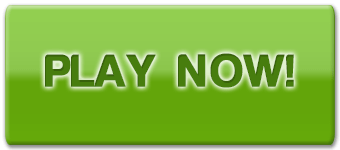 K.O. Champs score:
K.O. Champs screenshots: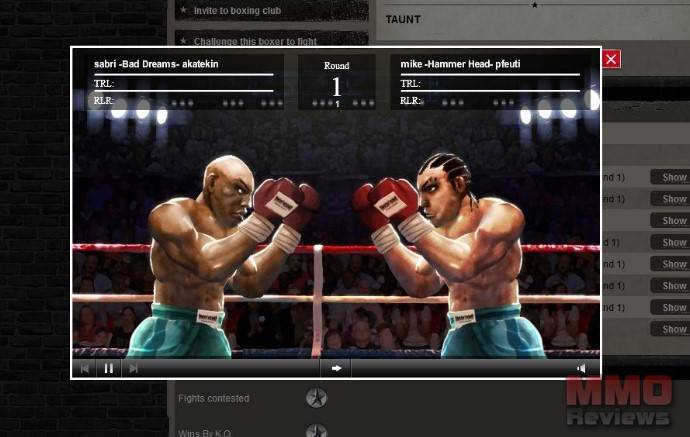 K.O. Champs
( Play more Free MMO Browser-based games,Free MMO management games,Free MMOs games )
K.O. Champs review:
Developed by Mindvent for internet browsers.
SYNOPSIS
K.O. Champs is an online browser boxing manager game. K.O. Champs can be played using all currently popular browsers. Users should be advised to use the latest version of their browser.
OBJETIVE AND PRIZES
The objective of the game in terms of physical activity is to turn a rookie boxer into one lean, mean fighting machine. In level 1, users receive a rookie boxer known as Baby face who they'll have to train to reach level 9 (Title contender) using their management skills, game upgrades and many, many boxing matches. As a title contender, the boxer will receive the chance to challenge the current world champion to a brawl in the ring in one of the qualification matches for the world cup which take place every 2 weeks.
The fight for the boxing world cup also takes place every two weeks. The winner of the world cup in the heavyweight class will receive prize money worth $200.
If this boxer is able to defend his title nine times in a row, he'll receive the following prize money:
-10 x $200 after successfully wining the title bouts
-Plus a special bonus worth $3,000
This means that the total amount of prize money amounts to $5,000.
LEVELS
In K.O. Champs, the boxers are separated into different levels ranging from 1 to 10. To reach a certain level, players will have to reach a certain score which can be obtained by fighting in boxing matches and winning them.
GYM
The boxer hones his boxing skills in the gym to learn the right offensive and defensive moves for fights and to improve his overall physical condition (resistance level). In order to whip a boxer into top physical form, users should gradually upgrade their gym to level 100. The more the gym is upgraded, the less time a boxer will need to complete his training session, meaning that users can make their boxer workout more often.
SYSTEM REQUERIMENTS
Internet connection and Java.
Website: K.O. Champs
K.O. Champs game