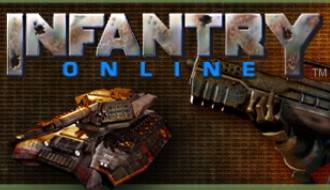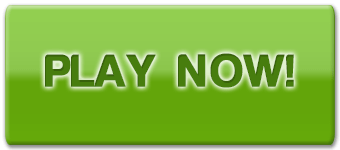 Infantry Online score:
Infantry Online screenshots: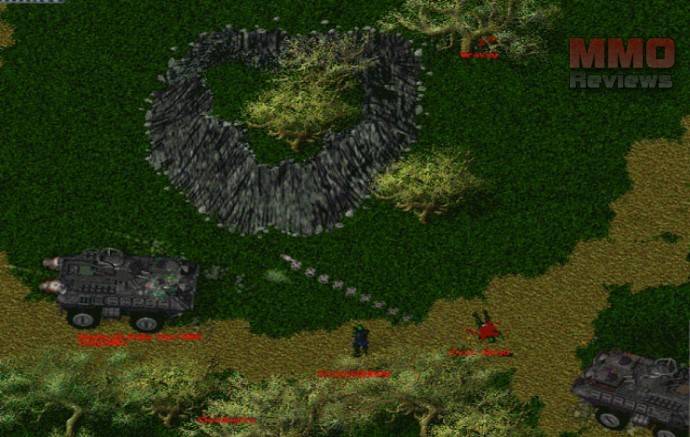 Infantry Online
( Play more Free MMORTS,Free MMOs games )
Infantry Online review:
Developed by Harmless Games for Windows.
SYNOPSIS
Infantry Online is an isometric perspective multiplayer combat game
with sprite animation graphics, using complex soldier, ground vehicle and space-ship models on typically complex terrains.
Players may choose from a list of game zones to enter, each zone having a unique style of gameplay and many offering a wide diversity of weapons, player classes and objectives.
BACKGROUND
The time is set several centuries ahead of the present. There is a war between the government (The Collective) and the various rebelling colonies of the outer solar system moons, notably the Titan colony. The Collective is a pure democracy; every single citizen has a voting unit in which they vote on every issue, although more often only on the issues that concern them. The rebels are mainly located in the outer colonies of the solar system and are a minority compared to the much larger populations of Earth and Mars. The rebels feel their colonies are being exploited for resources and labor due to the fact that they have little voice on what is decided. The citizens of the larger populations cannot understand why people would rebel from a system where everyone has a say and thus the war. Titan has the largest population of the outer rim colonies and therefore the major battles are between them and the Collective army. However, many colonies provide militia and able bodies to the cause of groups such as the European mercenaries. Due to the chaos, many privateers have emerged, such as the Morgan Raiders who will throw in with anyone providing they are paid, even though they have no love for any faction.
GAME MODES


Mechanized Skirmish; Prepare for the tension of piloting heavy combat equipment in this game of mechanized combat mayhem. This is the best place for new players to try out the world of Infantry.


Ambush; A team game of keep away - only with HEL guns and rocket launchers.


Bug Hunt; Join the Collective Marines as they protect their spaceship against the infiltrating alien Skrall. Or team with the aliens as they maneuver the ship's air ducts intent on defeating the marines!


Capture the Flag; The stakes are high in this action-packed team combat game. Choose your role as Infiltrator, Field Medic, Infantry, Combat engineer or Heavy Weapons. Don your Jump Pack as a Jump Trooper or lead your team to victory as a Squad Leader. Your goal is to get the flags and protect them from the enemy.


I:RPG; Infantry's action/RPG project. Enter the world of Infantry from a new perspective. Clever class and item selection as well as deft skill are needed in order to build up your character and propel yourself down the path of your chosen profession.


SYSTEM REQUIREMENTS
Pentium 90
16 MB RAM
28.8 kbit/s modem
2 MB video card
Windows 9x or newer
Website: Infantry Online
Infantry Online game