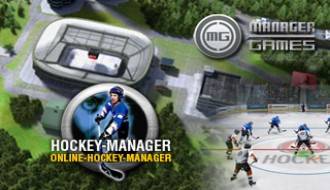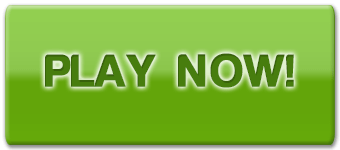 Hockey Manager score:
Hockey Manager screenshots: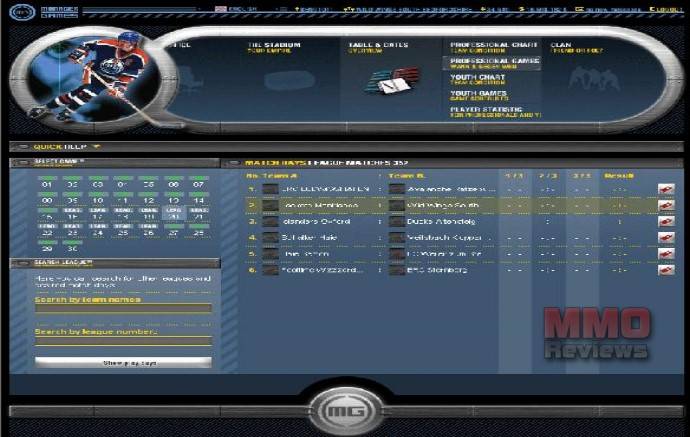 Hockey Manager
( Play more Free MMO Browser-based games,Free MMO management games,Free MMOs games )
Hockey Manager review:
Developed by Bigpoint for Internet browser.
SYNOPSIS
Hockey manager is an online hockey text based MMO. Your goal is to train your team and hire new players in order to beat competing virtual teams from players around the world. Play the online hockey manager and become a coach and manager of your own hockey-club! - Develop your own hockey team online - Play against real opponents - Lead your team to victory
GAMEPLAY
In HockeyManager you take on the role of manager and trainer of your ice hockey team. The complexity of your role in the various task areas is the major part of the game: Besides choosing the training and team lineup, you are also responsible for the individual development of each game character, the construction of the stadium and adjacent buildings, such as hotels, parking lots, McDonald's, etc., insurance, personnel issues and merchandising.
TRAINING
The players can train daily with 11 different training methods up to 7 times within the period of 8:00am to 11:00pm every two hours. The training sessions take place only for players who are no participating in a game at this time. The only exception is at 6:00pm; no training takes place at this time. Every type of training method influences the individual player values in a positive or negative way. What type of effect the training has, is something you have to find out yourself.
STRATEGY
You can set up five different moves (formations) for your players on the ice. Using the assignment function, you can set up a move as a default move. During the game, you can switch between moves while online. It is very important to set up moves, because this will determine how your players behave on the ice.
You should pay careful attention to the strategy table. The red crosses with the yellow numbers indicate your players.
CONTRACTS
You can take a look at and work on the contracts of the youth players and the pro players separately. Every player can have a permanent contract with you that runs over a maximum of 3 seasons (further extensions can be made at any time).
SYSTEM REQUIREMENTS
Internet browser and Java.
Website: Hockey Manager
Hockey Manager game