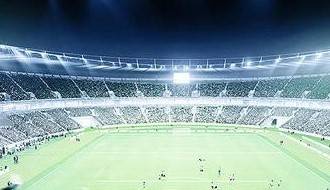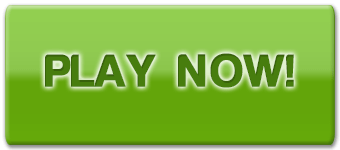 GoKickOff score:
GoKickOff screenshots: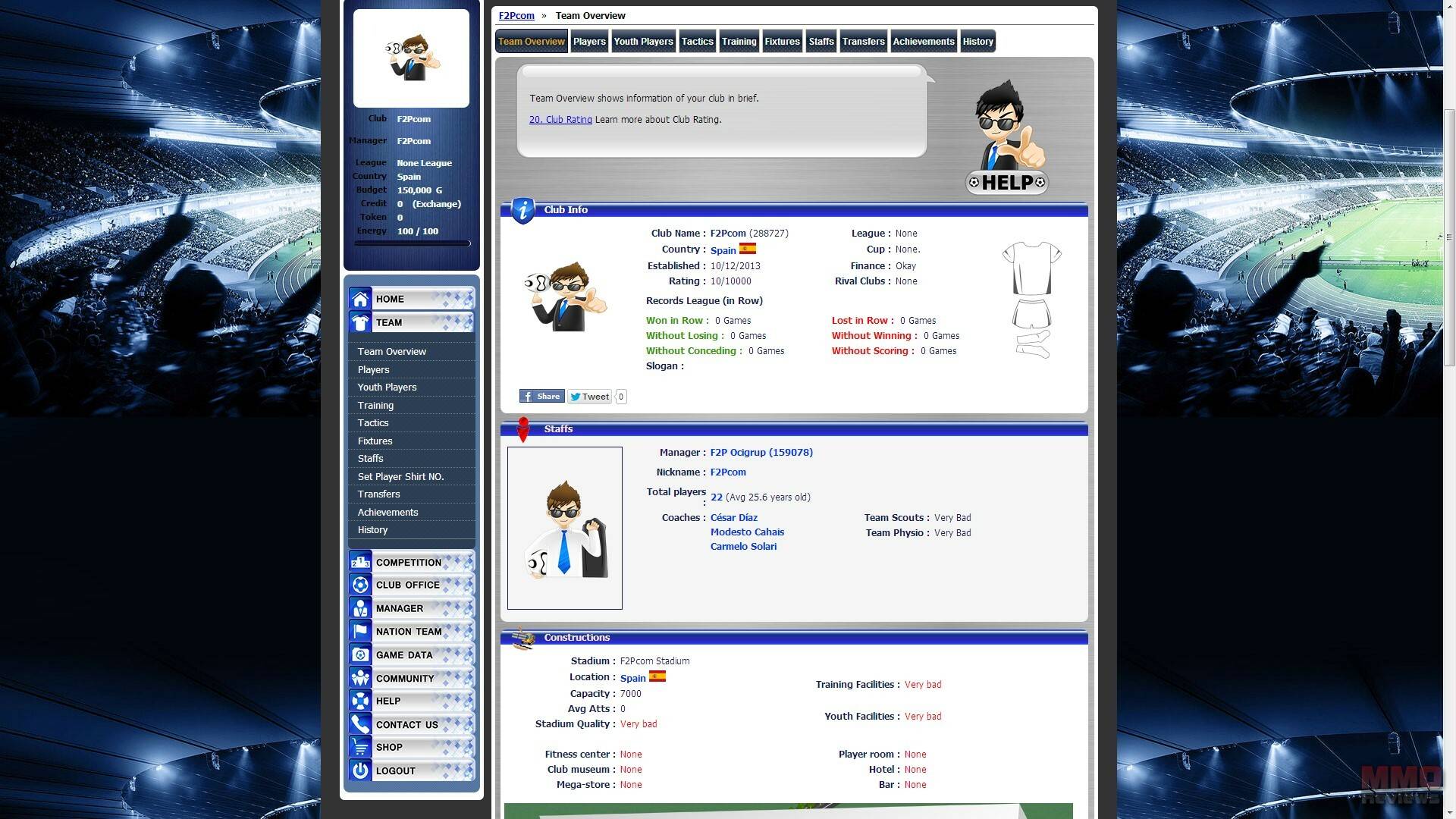 GoKickOff
( Play more Free MMO Browser-based games,Free MMO management games,Free MMOs games )
GoKickOff review:
DEVELOPER
Gokickoff
PLATFORM
Internet browser
SYNOPSIS
GoKickOff is a free to play football management MMO which can be played directly from any browser where you have to run and manage your own football club, and where you will have to manage all aaspects of facility management, player purchasing, training and more. You will begin managing an unknown team from a lower League and you will have to become the champion of the League.
MAIN FEATURES


Lead and manage your own football team


Design the logo and your club facilities


Buy, sell and trade players


Compete against other players in different leagues and tournaments


Blast your way through different leagues and avoid relegation


Completely free-to-play
CREATE A CLUB
Players will start from scratch, they have their team's name, design their logo and uniform and enjoy their first league. Whilst there is no endgame with GoKickOff there are still goals that players can work towards such as training up talented players, managing your club's economy and winning titles.
As the manager of the team it is your job to think about all aspects of the club and the individual players, constantly looking for new talent to keep your team in shape whilst building up your own facilities to improve the quality of training for your players and bringing in more money from spectators and fans.
MANAGE YOUR FACILITIES
Purchase players or train up uour team is only possible if you have the necessary funds available, which requires further facility management in the form of hotels, stores, bars and of course your stadium, which with an upgrade capacity can allow more fans and spectators who will bring more money into the club.
With more money you will then be able to purchase and upgrade such facilities as the fitness centre, club museum and training ground, which is used to decrease the amount of time it takes for the squad to successfully train and improve. There are a variety of different facilities available, all of which will support your club and team in a number of different ways.
LEAD A TEAM
The players are the heart of your club and what will determine your success within the game, however they are only as strong as the person managing them. It is your job to ensure you have the best assembled team possible (or at least that you can afford), which is typically done by monitoring the player transfer market. Using detailed match reports and statistics and sending out scouts to monitor rival teams in keeping an eye out for new talent managers can put together a profile of who might be the next big thing.
Alternatively you may wish to focus on home-grown talent through your Youth Academy, which as a facility can be upgraded to give you a better quality of youth players who can in turn be promoted into your team. The more time, effort and money put into your Youth Academy the wider selection of good players you will be able to choose from.
LEAGUES AND TOURNAMENTS
In GoKickOff  you are going to start at the lowest division as an unknown newcomer looking to prove yourself. Each league is made up of 15 teams, each of which controlled by a player, and in a single season each team will play each other twice with both a home and away game. Using typical football league rules players will move up and down in position depending on their number of wins and losses, winning a game giving three points, drawing a game giving one point and losing a game giving no points. At the end of the season those top two teams at the top of the league will be promoted into a higher division, whereas the six teams at the bottom of the league will be relegated into a lower division. Where there are any tied points then the goal difference between goals scored and conceded by the team over the season will determine who positions higher.
Players can also enter cup tenements, which is a knockout competition for all clubs in all leagues from the same country, whereas the World Cup, which is held every season, consists of the best clubs from each league around the world. Managers can even vault for their countries national coach and work towards getting their own players in the national team's roster.
SYSTEM REQUIREMENTS
Internet browsers
Website: GoKickOff
GoKickOff game