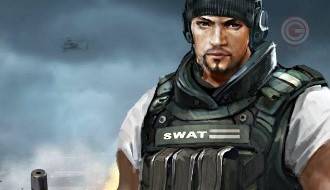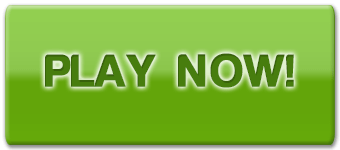 Global Strike score:
Global Strike screenshots: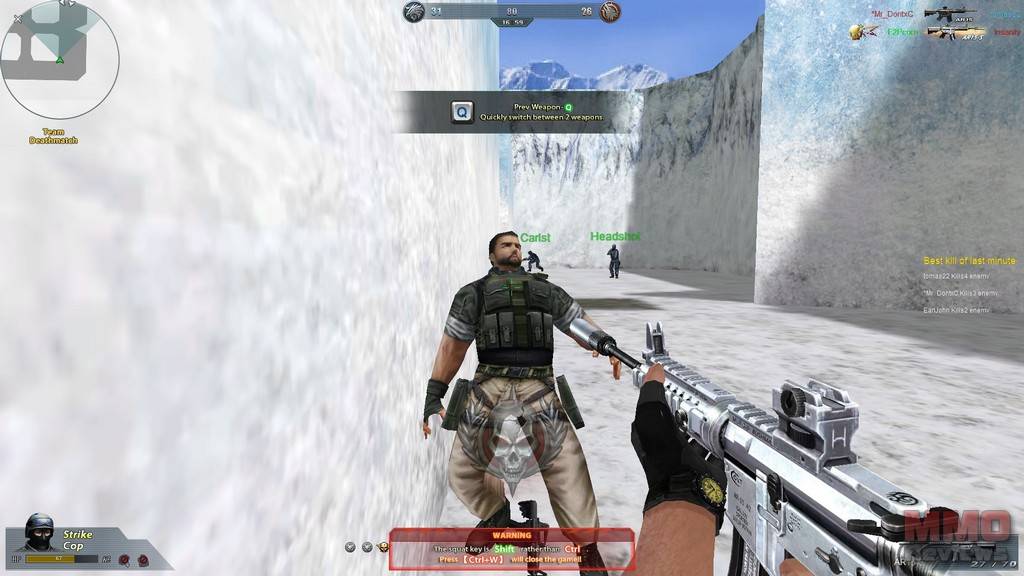 Global Strike
( Play more Free MMO Browser-based games,Free MMOFPS,Free MMOs games )
Global Strike review:
GAME TYPE
: Free to play MMO FPS
PLATFORMS
: Web Browser
DEVELOPERS
: NGames
GAME SYNOPSIS
In Global Strike players find themselves dropped in the middle of battle in an exciting first person MMO shooter where they are able to fully customise their soldier using a variety of weapons and equipment as they compete against other real-world players from across the world in fast-paced game modes across a large number of different environments. The game is completely free to play and once players have registered their account through the official website they can play directly in their Internet browser and do not have to download any plug-in or game client.
MAIN FEATURES


Fast skill-based PVP shooter


A variety of different game modes


Multiple maps set in different environments


Complete character customisation of weapons and loadouts


Free to play MMO


Browser-based game


THE GAME
At its core Global Strike puts players up against each other in skill-based team focused battles, using stealth, quick reflexes and an expansive arsenal of weapons players will typically have to work cooperatively to dominate the opposing team and complete different objectives. With each game played players will earn XP to level up and increase their rank as well as gaining the in game Crystal currency that can be used to purchase a variety of different weapons and gear.
AVAILABLE GAME MODES
With multiple game modes Global Strike has something for everyone, including solo-based classic game modes but primarily focusing on cooperative team based matches:
Deathmatch Mode
- in this mode each player has to fend for themselves, every other player is a potential enemy that must be killed before they are able to kill you, players rack up their kills and the first player to reach the required score is the victor
Team Deathmatch Mode
- similar to Deathmatch Mode however players are part of a team where they are able to work cooperatively with each other and focus more on strategy and tactics to overpower the enemy with the desired score being typically the first team to 80 points
Mutant Mode
- this unique mode works as a Team Deathmatch, however at the beginning of a game a handful of players are randomly turned into Mutant monsters, unable to use their weapons they must use their claws to attack the human team. When successfully hitting an opponent they will turn into a Mutant themselves and join the Mutant team, the Mutants must infect all of the humans before the time runs out. Combined with this unique gameplay style both Mutants and Humans have the ability to jump at the great heights, leaping over walls and up to high ledges and buildings as well as collecting power ups to give them special skills such as faster movement and shields
Bomb Disposal
- another team based strategy where one team is tasked with planting a bomb at one of the two available sites marked on the player map and the opposing teams must defend the locations successfully for the full length of the game, disarm the bomb if planted or kill all opposing team members
MAP ENVIRONMENTS
There are multiple maps in game, many geared towards a particular game mode such as the desert location being the primary Bomb Disposal game mode map. Players will also be able to explore the Ice Fortress, a small Team Deathmatch map that due to its enclosed quarters creates a frantic, intense fight. The Nuclear Base is a much larger map ideal for both Team Deathmatch and Deathmatch games due to the number of rooms, places to hide and interconnecting corridors that makes for an exciting battle. The more experienced players become the game the more they will learn the ins and outs of these maps and the location of the best vantage points to try and dominate their opponents.
CUSTOMIZABLE WEAPONS
By earning a variety of different Crystal currency in the game players can unlock a variety of weapons including grenades, pistol sidearm, sniper rifles, machine guns and more. The different coloured crystals available corresponds to different types of weapons, White Crystals earned through normal gameplay unlock the Silver Arsenal for basic weapons, whereas Blue Crystals unlock the Elite Arsenal and Yellow Crystals unlock the Golden Arsenal; these crystals are earned by logging in daily or topping up your account using real-world cash and give access to more superior weapons and items.
SYSTEM REQUIREMENTS
Internet Browser
Website: Global Strike
Global Strike game