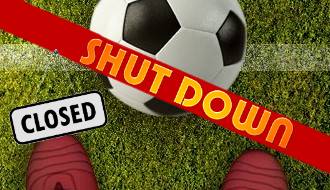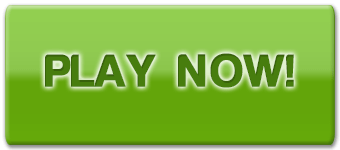 Global Soccer score:
Global Soccer screenshots: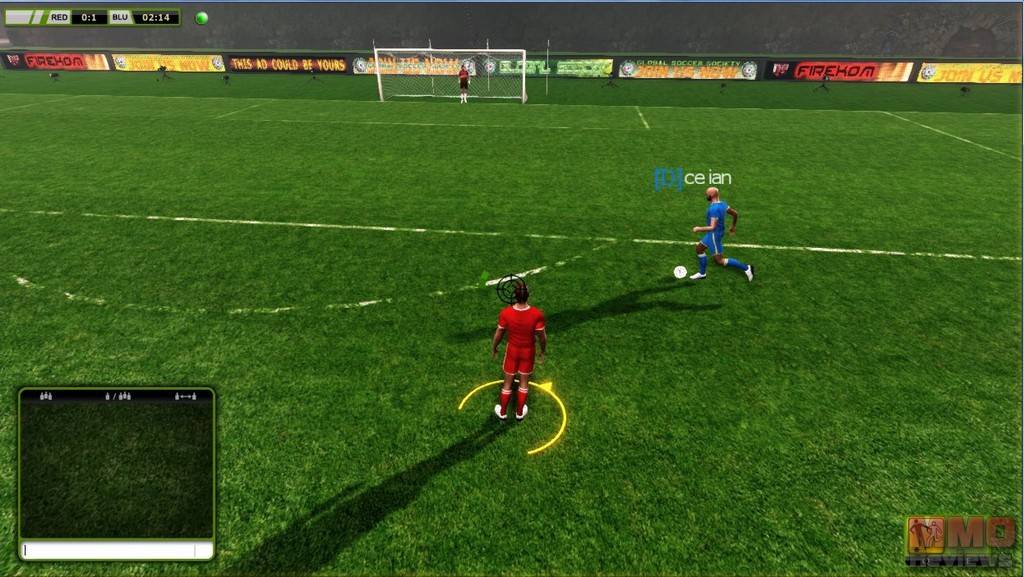 Global Soccer
( Play more Free MMO Browser-based games,Free MMO sport games,Free MMOs games )
Global Soccer review:
GAME TYPE:
Free-to-play Soccer MMORPG
DEVELOPERS:
Firekom Studio
PLATFORMS:
Windows
SYNOPSIS
This free-to-play football (soccer) MMORPG allows you to create your own club and compete in different leagues and tournaments against other teams; Global Soccer's major focus, however, is putting players into the shoes of a single player determined to become a football star.  Set off to fame and fortune, gain experience along the way to increase your character's level and demonstrate your skills and abilities on the football pitch.
KEY FEATURES


Evolve your character's profile on their way to becoming a global star


Completely customise your character


Take part in action-packed matches


Earn virtual money while training up your player


Purchase an apartment and fancy cars


Become a global football star in demand for interviews


Interact with other players in GlobalSoccerCity


Completely free-to-play


CHARACTER CUSTOMISATION
Upon entering Global Soccer, players can create an entirely customisable character, choosing their name and gender as well as from a wide range of options to personalise their appearance regarding eye and hair colour (including facial hair), hair style and skin tone.
AVAILABLE CLASSES
The title offers 3 playable classes players may opt for: Defender, Midfielder and Striker, each of which possesses different abilities and skills and will have a specific evolution depending on their position in the field. While certain abilities are more distinctive with one class, there are others this class is less proficient in. The defender, for example, is the only one able to communicate with the goalkeeper and while being capable of shooting at the goal, they will never be as successful in that as the Striker. Those skills are also limited in regard to the level each class is able to train them up to.
The classes are mainly characterised by the zone they can perform in without difficulty. The Striker manages the opponents' half of the pitch, the Midfielder takes care of the same area a part from the their penalty box and the strike area while the defender controls their own team's half. When located out of their specific area, players will accumulate stress points, emphasising the fact of being out of their position and apparently taking on a role they are not appropriate for. Each stress point decreases the character's skills by 1 point.
ACTIONS DURING MATCHES
Throughout the matches, players are able to execute various kinds of actions appropriate to the position, e.g. passes, assists, strikes, free kicks, corner kicks, throw-ins, penalty kicks and so on. They may even perform a celebratory dance after scoring a goal.
GLOBAL SOCCER CITY
Players are able to freely roam the virtual world of GlobalSoccerCity and enter various buildings. There are signposts all over the town allowing players to easily find their way. They may also talk to NPCs to receive further information about specific locations. In order to reach the inner parts of a building, there's a teleporter to use at the outside. While the majority of locations is accessible on foot, there are other rather remote parts, e.g. the gym or the player's home, which require a trip on the bus to arrive.
IN-GAME CASH
After each match, players receive in-game cash from their club; the sum depends on the assessment of their performance during the match, the league they're currently competing in, their current level as well as their prestige points. Those are earned for spending cash on cars and cloths or buying items for the player's apartment, which will directly enlarge the sum they will earn in future. Players can also use their earnings to dine at the restaurant; the more expensive their meal, the more energy they will gain, which is needed for the next match as well as to perform actions off the pitch, such as travelling the town.
SYSTEM REQUIREMENTS
OS: Windows XP or above
Processor: 2GHz+
Memory: 2GB+
Graphics: Shader Model 3.0 support
DirectX Version: 9.0c
Website: Global Soccer
Global Soccer game