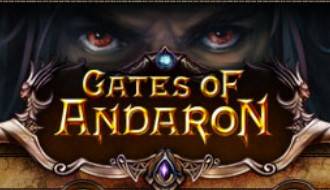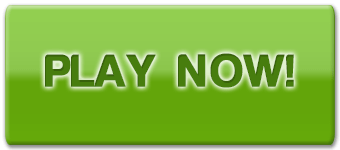 Gates of Andaron score:
Gates of Andaron screenshots: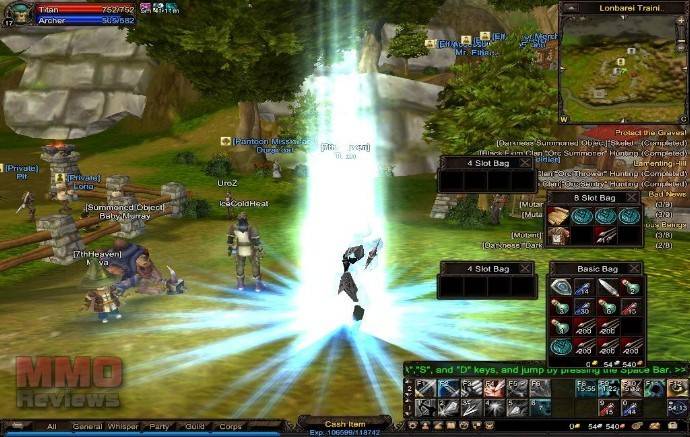 Gates of Andaron
( Play more Free MMORPGs,Free MMOs games )
Gates of Andaron review:
Developed by Zemi Interactive for Windows.
SYPNOSIS
Nation of Bravery Soldiers, DeFugel; Nation of Mysterious Magics, Craxion; Nation of Strong Troops, Broa.
Three kingdoms are facing each other without a bit of yield, advocating each history and truth of those three kingdoms. One hero, who is born to figure out the truth that was buried in hundreds of thousands of years, is you who jumped into this world of chaos.
FEATURES
- Quests
: Besides main quests around the truth of three kingdoms, sub-quests that solve NPCs' stories with various characteristics are also waiting for you.
Veteran dubbing performer acted NPCs' voices, and they expressed nicely their characteristics providing friendly feeling.
Outbreaking quests are also prepared that unpredictably happens on the line of time and space.
Quests are there anywhere you step into.
-
Territory occupation
:
By the number of territory your kingdom owns, place you can go, items you can have and stories you can solve differs.
At certain time, everywhere, everyday, occupation battle are taken place by destiny risking your life.
Now, not only for kingdoms or honor of guilds, but also for survival, you have to jump into the war of kingdoms.
-
R.S.C.S (Realtime strategy command system)
: With a simple click of a mouse, the commander in chief can perceive the progress of a battle in the field real time through a minimap and control or give order to the Corps (up to 49 people) so that they can move, defend or attack.
CLASSES


Warriors are physically strong and adept in attack and in defense. They carry heavy armor and powerful weapons.


Night Walkers are skillful in the use of knives and have a keen ability to hone in on an enemy's weakness. Stealth is their greatest weapon as they sneak through the night, unseen and unheard.


Archers are skilled in long-range weapons and possess advanced evasion skills for close-combat. Using a keen eye and steady hand, many an archer has helped defeat foe and rescue friend.


Magicians are powerful wizards that possess the gift to control the elements. They are not armored and mainly fight from a distance.


Protected by the Goddess of the Waters, Rekamies, priests have the ability to perform both white and black magic. This allows them to heal and rejuvenate companions after a long and tedious battle and protect themselves in dangerous situations.


Evocators can open portals leading to other dimensions and can control gruesome creatures. This enables them to use other creatures' abilities. They wear leather armor as protection.


SYSTEM REQUIREMENTS


Operating system - Windows 2000/XP/Vista


Processor - Pentium4 1.6GHz


Memory - 512 Mb


Graphics Card - GeForce4 MX440 64Mb


DirectX Version - DirectX 9.0c


Hard Drive Space - 2GB or more


Website: Gates of Andaron
Gates of Andaron game